PPD Zagreb can proceed on Sunday, Telekom Veszprem still can hope
24.02.2023.

•

SEHA - Gazprom League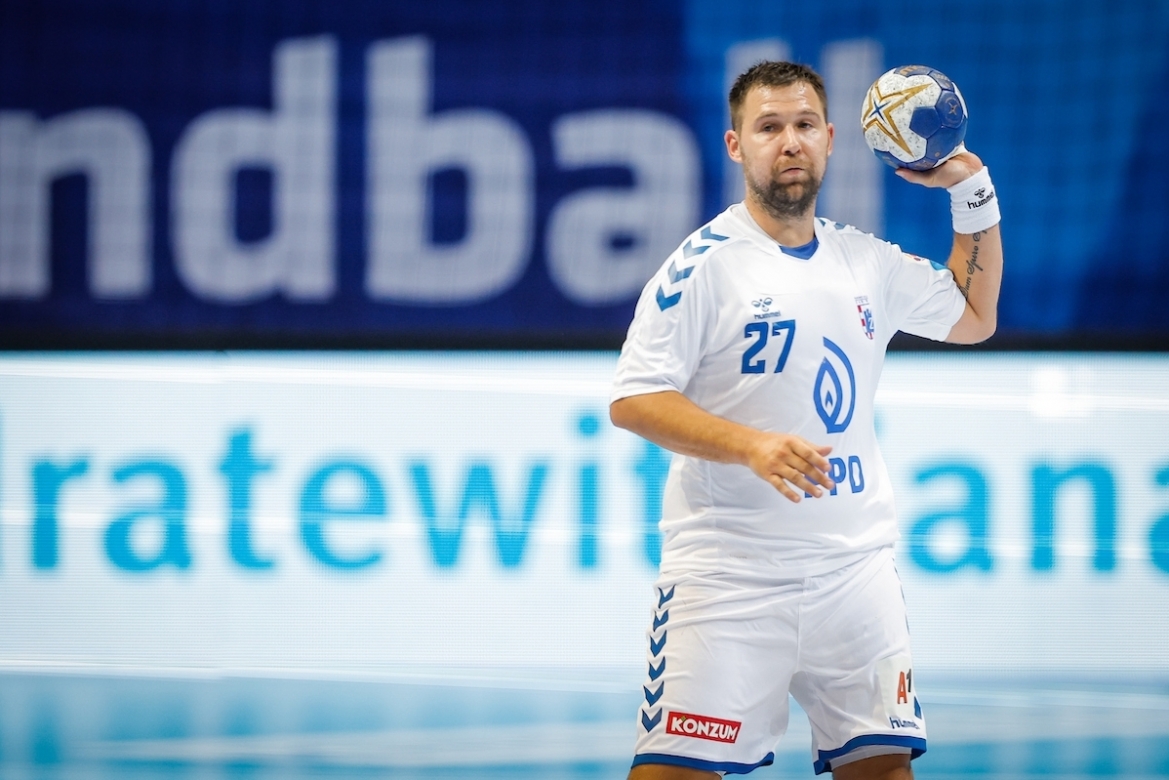 In the EHF top Competitions, the last rounds are ahead next week - and still some decisions need to be taken: After losing at home against Magdeburg, PPD Zagreb can book their play-offs ticket in the postponed match at Porto on Sunday, while Telekom Veszprem are equal with Magdeburg with one match left.

In the EHF European League, Nexe surprising lost against Hard like Eurofarm Pelister did in Berlin. Tatran Presov are out of the play-offs race after the defeat against Goppingen. In the EHF European Cup, Vojvodina will face Gorenje Velenje for a spot in the semis.

Maschineseeker EHF Champions League

PPD Zagreb could not help Telekom Veszprem, but Telekom Veszprem helped PPD Zagreb: In round 13 of the Machineseeker EHF Champions League, the Hungarian record champions beat FC Porto 32:30 and ended all hopes of the Portuguese side. An outstanding performance of Egyptian Yahia Elderaa, who scored 12 goals, was the key for Veszprem's eighth win of the group phase. Having 18 points on their account, Veszprem are equal with SC Magdeburg, but had lost the direct encounter against the German champions.

Next week, Veszprem travel to Paris Saint-Germain - and the French side is confirmed winner of the group with now 22 points. If Veszprem win and Magdeburg do not win, the team of head coach Momir Ilic finish the group second-ranked and skip the play-offs. Despite a 10:5 lead, Veszprem could not take control against Porto and even were down after the break. But latest, when Elderaa scored the 32:29, the win was secured. Another match winner for Veszprem was goalkeeper Rodrigo Corrales with 12 saves.

PPD Zagreb stood strong against SC Magdeburg, backed by outstanding goalkeeper Dino Slavic, who saved 15 shots. After an equal first half, Magdeburg were ahead 16:14, but the match was on the edge until the score of 20:22, then the visitors pulled ahead and won 31:25. Ivan Cupic (six goals) and the duo Davor Cavar and Zvonimir Srna (both on four strikes) were Zagreb's top scorers.

As Wisla Plock were beaten by Paris, Zagreb (on eight points now) have the chance to qualify for the play-offs already on Sunday in the postponed match at the already eliminated side from FC Porto. A draw is already enough for the team of head coach Slavko Goluza, as Zagreb had won the direct encounter against Plock (on seven points by now). If Zagreb lose, they still have a chance in their last group match next week at GOG.

Group A: PSG 22 (+51), Magdeburg 18 (+33), Telekom Veszprem 18 (+22), GOG 13 (1), Dinamo Bucuresti 13 (-12), PPD Zagreb 8 (-24), Wisla Plock 7 (-39), Porto 3 (-32).

EHF European League

12 of 16 participants of the Last 16 are confirmed, and Eurofarm Pelister fight for one of the last four spots in their ultimate group match against Motor Zaporozhye. In group D. the Bitola-based side expectedly lost their round 9 match 25:34 at Fuchse Berlin, the group winners and only team with nine victories in the same number of matches. Already at the break, Eurofarm Pelister were down by six goals (12:18), and despite each five goals of Kasper Kisum, Nenad Kosteski and Denis Vasilev, Pelister remained on six points, one point ahead of Motor Zaporozhye. In the final direct duel, those two teams fight for the last spot in this group after Spanish side Bidasoa Irun clinched their berth for the knockout stage despite losing against Motor.

Group D: Fuchse Berlin 18 (+71), Skanderborg Aarhus 14 (+34), Bidasoa Irun 7 (-4), Eurofarm Pelister 6 (-21), Motor Zaporozhye 5 (-27), Aguas Santas 4 (-44).

After sensationally beating Montpellier Handball in round 8 of group A, Tatran Presov are out of the Last 16 race after the 26:28 defeat against Frisch Auf Goppingen. Even ten goals of top scorer Oliver Rabek were not enough to turn the match around, as Goppingen could count on Croatian goalkeeper Marin Sego (13 saves) and Croatian back court shooter Josip Sarac (five goals).

Group A: Montpellier 16 (+37), Frisch Auf Goppingen 14 (+47), Kadetten Schaffhausen 12 (+12, Benfica 6 (-1), Tatran Presov 4 (-32) , Veszpremi KKFT 2 (-59).

In Group C, Nexe lost their match on Tuesday by a 22:29 against Austrian side Alpla Hard, which took their first victory in the group phase. Due to this Nexe defeat, Sporting Lisbon secured the top position by a 35:31 (16:14) win at Balatonfured. The final match on Tuesday between Sporting and Nexe will decide the group winners, both sides are on 14 points and have a goal difference of +24. After equal first 40 minutes, Nexe were ahead 19:18 against the Austrians, but then conceded six goals in the row for the decisive 24:19. By six goals, Fahrudin Melic was Nexe's top scorer.

Group C: Sporting CP 14 (+24), Nexe 14 (+24), Fraikin BM. Granollers 14 (+12), Skjern Handbold 8 (+4), Alpla Hard 3 (-30), Balatonfuredi KSE 3 (-36).

EHF European Cup

Vojvodina will have a kind of derby in the quarter-finals of the European Cup. The Serbian side will face former SEHA - Gazprom League participant Gorenje Velenje in the round of the last eight teams. The quarter-final first legs will take place on 18/19 March, with the second legs on 25/26 March. And even the potential semi-finals had been drawn at the EHF headquarter in Vienna: If Vojvodina proceed, they will face the winner of the quarter-final duels Alingsas HK (Sweden) vs HC Dukla Praha (Czech Republic).