Part two of the SEHA derby in CL while all three SEHA EL teams hit the road
29.11.2022.

•

SEHA - Gazprom League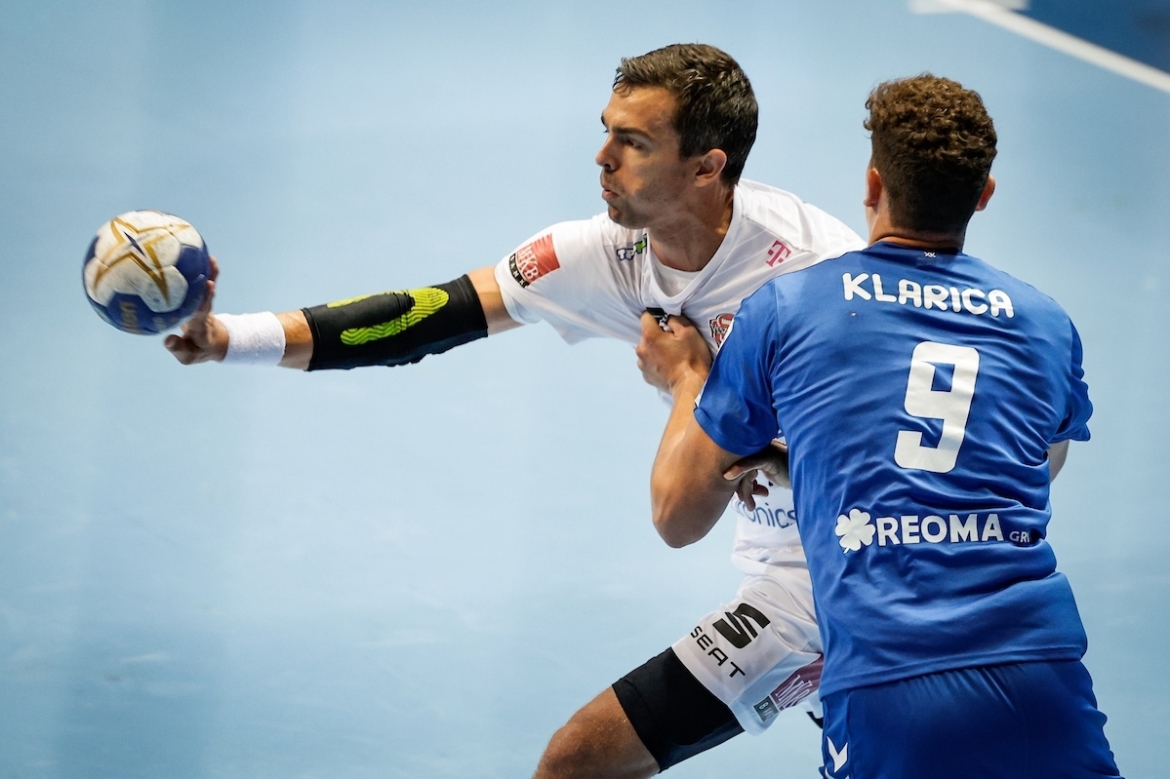 Three more rounds of excitement are ahead of us in both the Maschineseeker EHF Champions League as well as the EHF European League ahead of the winter break. Also this weekend, EHF European Cup's matches will be played. In EHF CL we're halfway through the group stage and we once again have the spot reserved for our own SEHA - Gazprom League derby of the competition with PPD Zagreb welcoming Hungarian Telekom Veszprem. When it comes to EHF EL, Nexe started the season proving that last season's success was no coincidence and it will be interesting to see whether they can make a push for the title once again. Partizan will play against Gorenje Velenje while Vojvodina will hit the road and meet with Forthof UHK Krems. It's time for our weekly preview!

Maschineseeker EHF Champions League

After last week's loss to Telekom Veszprem away from home, PPD Zagreb are set to welcome Hungarian giants in Zagreb Arena and see if they will at home manage to endanger them even more and secure points. Slavko Goluza's debut on the bench for the 'Lions' went well and the team believes they have what it takes to stun favoured guests. Momir Ilic and his guys are, on the other hand, having themselves a season that started with a trophy in Zadar at the beginning of September. This will once again surely be the game you don't want to miss out on so make sure you're all set for the opening whistle on Wednesday, 20.45 CET.

Wednesday, 30.11. (20.45 CET) PPD Zagreb – Telekom Veszprem

EHF European League

In Group A, Tatran Presov will look for the first points of the season on the road against Goppingen. It will be a hard task for Slovak champions as Goppingen have four points from the first three rounds although they are in the middle of the five-game losing streak at the moment and it will be interesting to see whether Tatran have what it takes to prolong the poor period of the German team.
Group C brings us the duel between Nexe and Alpla Hard in Austria. Nexe are going into this one as favourites but coach Branko Tamse and his guys are surely fully aware that they'll have to prove it all on the court. The match is scheduled for Tuesday, 20.45 CET.

In Group D, Eurofarm Pelister will aim for the win against bottom-placed Motor which would help them catch up with Fuchse Berlin, Skanderborg Aarhus, and Bidasoa Irun. Loses against Skanderborg and Fuchse were the only ones to happen to coach Lars Walther and his guys ever since they returned from Zadar which proves the team from Bitola is on the right path.

Tuesday, 29.11. (18.45 CET) Motor – Eurofarm Pelister
Tuesday, 29.11. (18.45 CET) Goppingen – Tatran Presov
Tuesday, 29.11. (20.45 CET) Alpla Hard – Nexe

EHF European Cup

EHF European Cup Round 3 matches are planned for this weekend. Vojvodina, the team from Slana Bara will play their European match against Austrian Forthof UHK Krems. First leg is scheduled on Saturday, 3 December in Krems/Donau while the second leg match will be held in Novi Sad on Saturday, 10 December.

Saturday, 3.12. (19:00 CET) Forthof UHK Krems - Vojvodina (first leg)
Saturday, 10.12. (18:00 CET) Vojvodina - Forthof UHK Krems (second leg)

Partizan will open Round 3 match in Slovenia against Gorenje Velenje on Sunday, 4 December while the second leg match will be played in Beograd on Sunday, 11 December.

Sunday, 4.12. (18:00 CET) Gorenje Velenje - Partizan
Sunday, 11.12. (18:00 CET) Partizan - Gorenje Velenje