7m - Ante Gadza: "Every club is different and every change forces you to adjust a bit"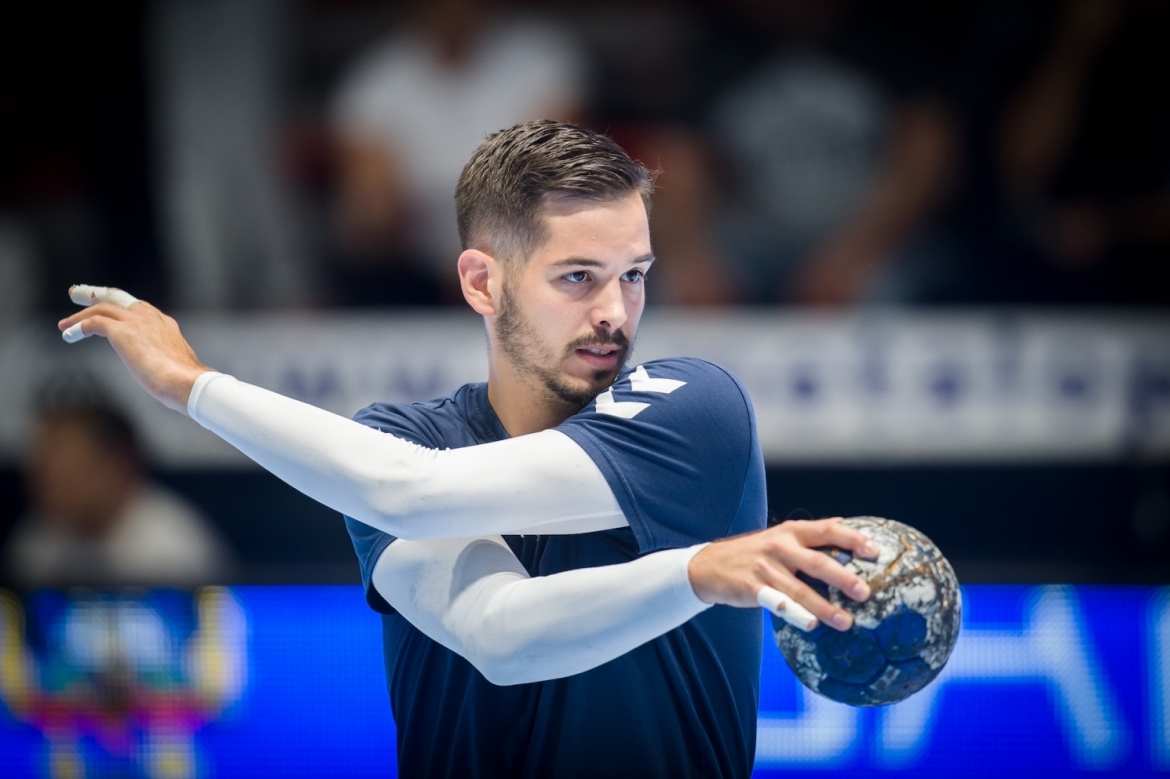 Last two seasons were enough for Ante Gadza's dreams to slowly begin to realize. First. He signed with PPD Zagreb gaining experience playing in EHF Champions League and now he's reached an agreement to come to Skopje and join five-time SEHA – Gazprom League champions Vardar 1961.
Gadza will certainly give his best to prolong the tradition of Croatian playmakers successfully leading Vardar towards the glory after Luka Cindric and Igor Karacic started it. Despite of all the issues they were dealing with during the summer – Vardar is still Vardar and goals will remain the same. Main one is, of course, to book a place in Zadar and in order to do that they'll have to deliver a strong outing against Nexe.

Macedonians already managed to come out on top against Croatian vice-champions in quarter-finals first leg defeating Nexe 31:30 in Nasice all the way back in March.
After only one season in Zagreb you've decided to continue your career in Skopje. When moving to Zagreb last summer you stated that Champions League will be the biggest challenge for you over there. What do you see as your biggest challenge here in Vardar?
Vardar 1961 are reigning European champions and speaking of challenges that's as big as they go. Changing the country can also be challenging although language as well as life habits are quite similar over here. Handball is also extremely popular here in Macedonia. People understand the game, stands are always full and I can't wait to play in front of them.
Was joining Vardar a hard decision for you?
I didn't really think much. Time I've spent in Zagreb was really nice but Vardar is definitely another step in my career. Also, Skopje is a really nice city to live in which is why the decision wasn't really that hard at all.
We all know Vardar are reigning European champions. Despite of all the changes that took place do you still feel pressure to repeat previous seasons' success?
There have been a lot of changes but a lot of players who were actually leaders of this team decided to stay here in Skopje which certainly means something. Of course you feel some pressure, Vardar's jersey has that certain 'weight' to it and the goals are always high. What is sure is that we'll do our best out there to make our fans happy and proud.

Can you compare Nexe, PPD Zagreb and now Vardar 1961?
Every club is different and every change forces you to adjust a bit, get to know new teammates, city, playing style etc. Everyone has been really nice to me here in Vardar ever since I arrived so it hasn't been that hard to adjust.
You will now have a big responsibility trying to replace Stas Skube. With a few games already behind you, do you feel like you're handling the job well?
Playmaker's role is pretty much the same everywhere. Of course I'm aware some of the best middle backs in the world have during the last few seasons worn Vardar's jersey and it definitely won't be easy to succeed them maintaining the same level of performance. My teammates are helping me a lot, we're talking and dealing with problems which is why I believe I'll be better and better.
It is obvious the team is still looking to catch the right rhythm. Everyone expected you to win the tournament in Struga but you ended up losing to Eurofarm Pelister who have later also managed to defeat you in a friendly in Skopje. Are you worried about that?
No one likes to lose and of course we wanted to win those games but we' were in the middle of training process, preparations for the season and of course we weren't able to deliver our absolute best. There is still a lot of room for improvements in every part of the game and we all hope things will get in their place soon.
Many Croatian players have recently decided to come to Macedonia. This summer you and Vekic joined Vardar and Zlatko Horvat signed with Metalurg. Is there a special reason for choosing Macedonia?
We were all playing against Macedonian teams back with our former teams which is why I can say we were well informed about everything here. Clubs are growing on a yearly basis and fans are great. Those are all, in my opinion, reasons for why so many Croatian players decided to come to Macedonia.
In a few days you'll play against Nexe in quarter-final second leg. Vardar have managed to secure a win in the premier encounter but now you'll have to deliver another strong outing to confirm Final 4 position. How do you see your chances?
The advantage we have from the first match is not big but we're playing on our court and we're expecting to grab that last F4 ticket. It's a pity we won't play in front of our fans because everything is easier with them. It is also interesting that in case get past one of my former teams, Nexe, we'll meet another team I've played for, PPD Zagreb, in Final 4 semis. However, first we have to get past Nexe. They have a great team of players who have been playing alongside each other for a long time now. They haven't changes a lot of players and I definitely see that as their advantage.
Can Vardar reach new SEHA grand finale and grab another trophy? Who do you see as main candidate to go all the way?
Of course we can and we'll do everything to actually do it. Considering candidates there are a few and it is really difficult to predict anything. Time will tell.