Best 7 December
29.12.2019.

•

SEHA League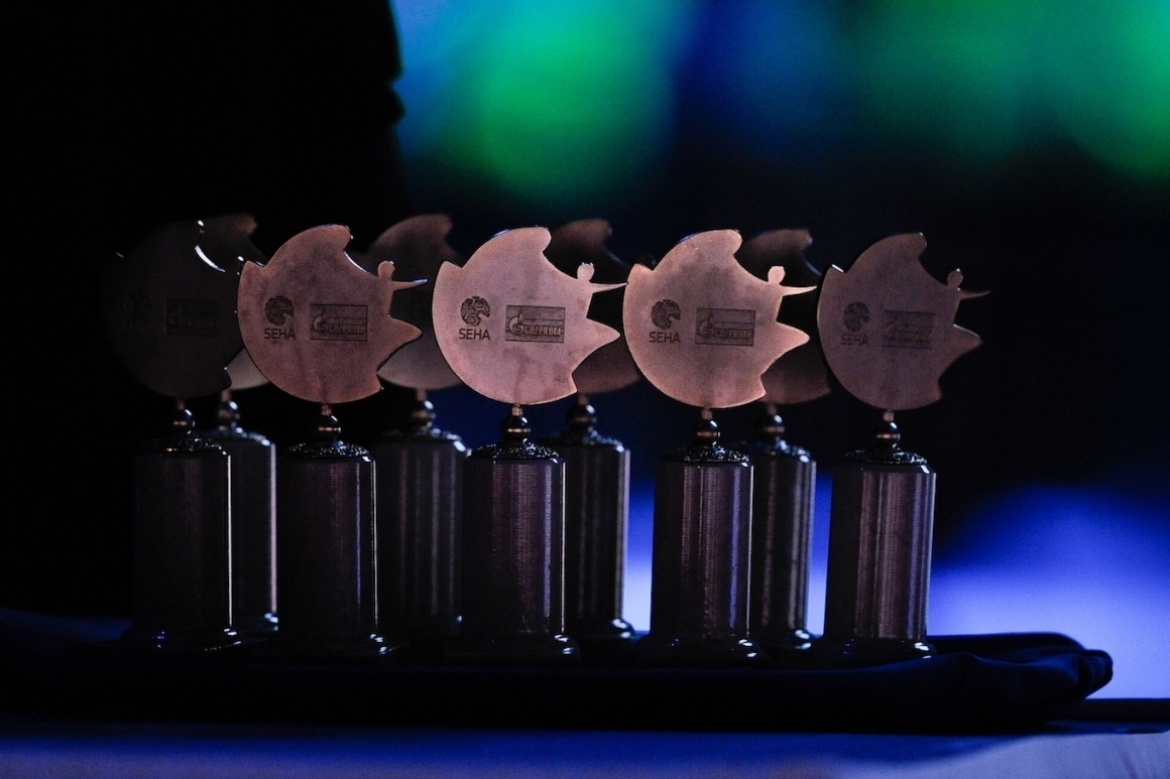 We witnessed many incredible actions on the court in SEHA December. Some of the stars stood out more than others and that's why they deserved a place in the best lineup of December. So let's meet them!
Goalkeeper: Marton Szekely (Telekom Veszprem)
Month behind us was really good for Telekom Veszprem's goalie Marton Szekely. He was with 14 saves leading his team in a win against Eurofarm prolonging the good streak in the final match of the Group phase versus PPD Zagreb once again grabbing 14 saves. Goalkeeper was simply a "no doubter" in December!
Left winger: Marin Jelinic (Nexe)
One of the key factors in December for guys from Nasice was without doubt Marin Jelinic. He scored six against Motor Zaporozhye adding seven versus Beijing Sport University. Icing on the cake were five against Vardar what was also a great birthday present from him to his club. He was all over the court in December!
Left back: Vuko Borozan (Telekom Veszprem)
Montengrian international in Veszprem's jersey was really shining on the court in December. In a win against Eurofarm he netted four and against PPD Zagreb he went for five securing the best left back of December title for himself.
Centre back: Ante Gadza (PPD Zagreb)
Ante Gadza was simply unstoppable in December carrying his PPD Zagreb in a match against Meshkov Brest which was a key one in deciding who is going directly into the quarter-finals. He scored eight while at the same time really showcasing his playmaking skills throughout the entire match. He also scored five against Veszprem earlier which is a proof Ante Gadza is really getting better match in and match out.
Right back: Jovica Nikolic (Vojvodina)
Vojvodina's win against Tatran Presov wouldn't be possible without Jovica Nikolic. His performance pleased even those with the highest expectations as he finished the match with five goals. He also scored four against Vardar. Deservedly - best right back of the month title for our rising star Nikolic.
Right winger: Maxim Baranau (Meshkov Brest)
Meshkov Brest' gem played his best December match back at the beginning of the month when he scored 13 against Spartak. He added four in his team's win over Metaloplastika and also netted four in the final match of the year in Zagreb. Best right winger of the month.
Line player: Mario Tomic (Nexe)
Another face from the team from Nasice in our best lineup of December. Mario Tomic scored five against Motor as well as against Beijing Sport University showcasing his skills on both sides of the court. His best performance of the month came against reigning both SEHA and European champions Vardar when he scored eight.
Coach: Vlado Sola (Beijing Sport University)
In the first part of the season coach Vlado Sola really showed everything he's capable of visibly taking Beijing Sport University's game to the next level. Rookies from China surprised everyone with their first-half performance and lead against Tatran. They managed to deliver similar outing against Nexe as well remaining completely levelled after first 30 minutes. The song that maestro Sola is working on is sounding better and better every day.