Nasice hosting a battle for a better position before the trip to Brest
12.03.2019.

•

SEHA League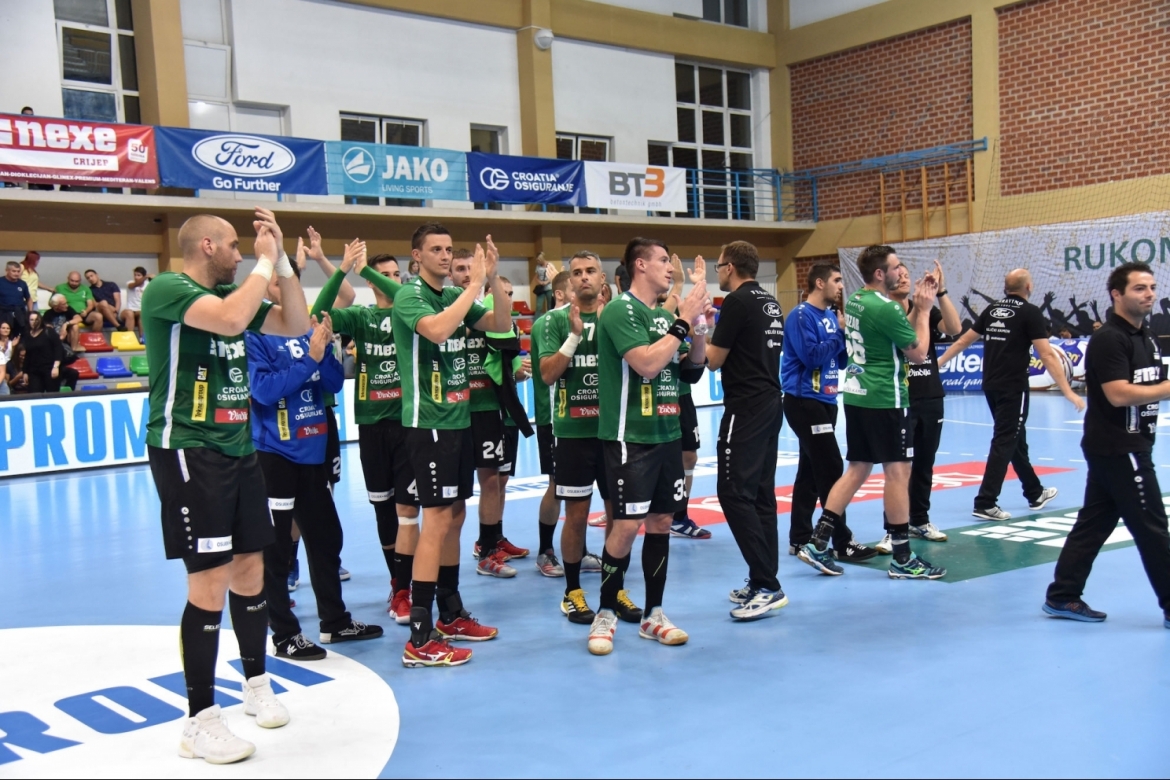 Nasice will on Wednesday (17:30 CET) host a battle between home team Nexe and Meshkov Brest. This will be the last SEHA - Gazprom League regular season match for both teams who have already secured a place for themselves on the final tournament but still don't know who they are going to face in F4 semis.

Nexe are currently on top of the standings with the same amount of points as PPD Zagreb and Vardar. Meshkov have three points less. In case Belarusian champs want to jump over Croatian vice-champs on league table they need at least a five-goal win since NEXE managed to defeat them 25:30 in their premier encounter of the season in Brest.
Hrvoje Horvat, Nexe coach:
We must be smart at this point. Match against Vardar left us quite exhausted and we must look to freshen our team up as much as possible. Buvinic and Tomic will carry the biggest load in this one because Can Celebi and Marin Sipic are dealing with injuries which is why we'll have to adjust our rotation. We must be careful but at the same time we're playing at home and have an obligation towards our fans who I expect will once again be there for us helping us deliver another top-class performance.
Marin Jelinic, Nexe player:
Tough match against Vardar is behind us and we're exhausted. Coach is doing his best to adjust rotation but there are still many games left ahead until the end of the season. We're facing a serious rival and we'll have to play on our highest level in order to secure three new points in this one.
Manolo Cadenas, Meshkov Brest coach:
First of all, I have to say we're all quite satisfied we managed to qualify for the final tournament. Rhythm we're dealing with is scary exhausting and we have many more important games scheduled for us in no time which is why we decided to make some changes in our roster for the last round of SEHA - Gazprom League regular season. Players simply need some additional time to recover both physically and mentally as well as heal some minor injuries. Despite of that however we're hoping to display a solid outing in Nasice after which we're fully turning towards final tournament preparations.
Artsiom Selviasiuk, Meshkov Brest player:
Nexe have a good team which is displaying some high-quality handball this season. We'll try to play our best and we hope we'll manage to eventually do it in what will be our final SEHA regular season game of the season.