Nexe host Vardar as both teams look to get back on the winning tracks
09.03.2019.

•

SEHA League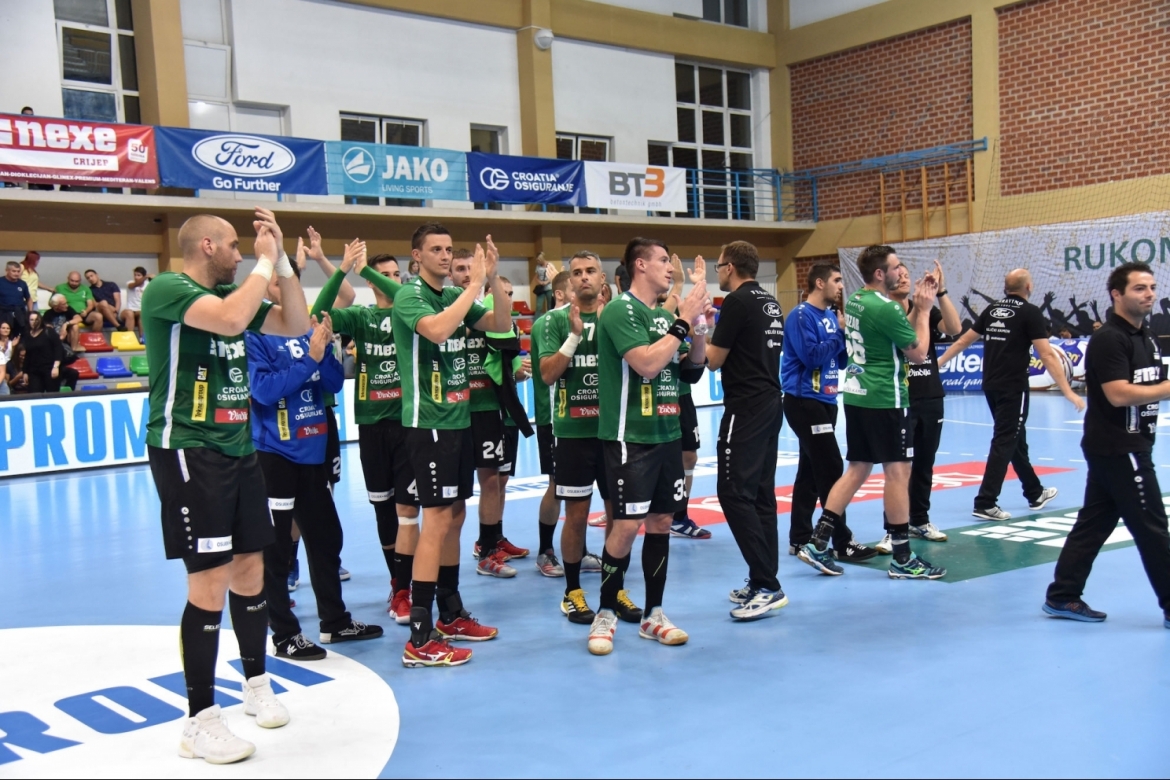 SEHA - Gazprom League regular season is coming to an end. Nexe will on Sunday (20:15 CET) in Nasice welcome Vardar in round 17 match. Both teams have already secured a place for themselves on the final tournament but it is still unclear who they are going to face in Final 4 semis. Teams will because of that look to gain some self-confidence and get going in the right direction once again after last round's losses – Nexe were defeated against Vojvodina in Novi Sad and Vardar left short versus Meshkov in Skopje.

Judging on performances two teams have been displaying in SEHA League throughout the season this is ought to be a great one so make sure not to miss it! Match will be broadcasted on Arena Sport (Croatia), MRT (Macedonia) and Sport TV (Slovenia).
Hrvoje Horvat, Nexe coach:
I think it's a good thing we're playing teams like Vardar and Meshkov right now. Two losses in a row is on the other side definitely not a good result but we know what our goals are and what we want to achieve this season which is why it's great we get a chance to play big matches against great teams. What I'd like to see is our team displaying fighting performance and of course doing their best to grab three new points. We have some players dealing with minor injuries which is why we'll have to be smart when it comes to deciding who is going to play in Nasice.
Ante Gadza, Nexe player:
We're looking forward to this one and we hope a lot of fans will come and support us. Hopefully, we'll deliver another strong performance with the help of our fans. I believe we're up to a good one.
Roberto Parrondo, Vardar coach:
We've both already booked a place for ourselves on the final tournament and will play without much pressure which is why I believe fans will see a great match. We're already thinking about Champions League Last 16 phase as well as about SEHA semis. We have a lot of respect for Nexe despite of a few poor results lately.
Dejan Milosavljev, Vardar goalkeeper:
I believe we'll play way better against Nexe than we did versus Meshkov. We're already thinking about some important matches which are ahead of us and it affected some our most recent performances. However, goal is to win every match and we'll step on the court against Nexe with the same mindset.