European competitions preview: Vardar, PPD Zagreb, Nexe and Meshkov Brest back in action
06.02.2019.

•

SEHA League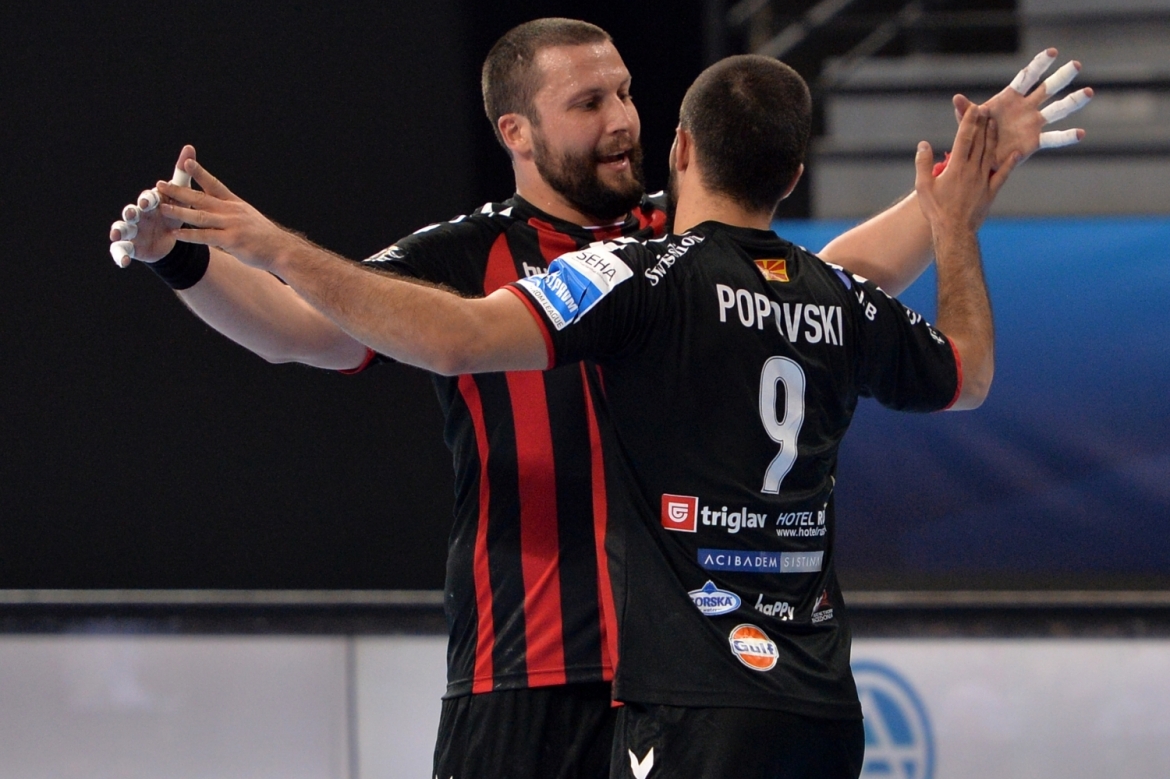 After a two-month break from the EHF Champions League, the action continues in groups A and B. Two SEHA – Gazprom League participants, Tatran Presov and Metalurg, have finished their journeys in the EHF Champions League, but other three teams still have a lot of work ahead. Vardar will open 2019 in Champions League, as they travel to Germany on Wednesday to play Rhein-Neckar Loewen. Meshkov Brest are going up against the European champions Montpellier, while PPD Zagreb host Skjern. In EHF Cup, Nexe have a very important match, in the EHF Cup group stage against the Hungarian Tatabanya.
EHF Champions League:
After three matches without a win, Vardar finished the first part of the season in EHF Champions League with a victory against Vive Kielce. That put the reigning SEHA – Gazprom League champions in the second position, behind Barcelona in Group A, with 13 points. RN Loewen are right behind Macedonians, with 12 points, which speaks enough about the importance of the match. Vardar have positive recent memories with encounters against RN Loewen, as they beat them earlier in the season at home and have not lost against them in Germany in three years. It will be another emotional match for Vardar's legend Ilija Abutovic, so make sure you tune in to watch the SEHA champions on Wednesday at 19:00 CET.
Group A has another SEHA representative in Meshkov Brest, who are fighting for the 6th spot. Belarusians are on five points at the moment, as their last win in Champions League dates back to September, against the Saturday's opponents, reigning title-holders Montpellier. There is no doubt it is one of the crucial matches for both teams, as Montpellier are right behind Meshkov with three points. The French team might be the favourite on Saturday, but they have only won one match in Champions League this season, and at least a point would put Meshkov Brest in a very solid position onwards.
In Group B, PPD Zagreb and their new head coach Branko Tamse will look for very important points against Skjern from Denmark. Danish team made quarter-finals last season, surprising everyone by beating Veszprem. PPD Zagreb have lost only one in the last four matches, and have won at least a point in each of their last three appearances in Arena Zagreb. A win against Skjern would give them 10 points, and reaffirm their current 5th position in Group B, which would allow them to progress to the next stage of the competition. PPD Zagreb drew to Skjern earlier in the season, but are the favourites to get a win on Sunday.
EHF Cup:
After securing the group stage in the EHF Cup for the second season in a row, Nexe will open the competition on Friday in Gyor. Hrvoje Horvat's team, after a success in SEHA – Gazprom League, will turn their focus on Group B of the EHF Cup, where they face Hannover-Burgdorf, Eurofarm Rabotnik and Grundfos Tatabanya. The first match will be in Hungary against Gyor, and Nexe prepared for their opponents by playing versus Csurgoi during the break. A good start is always important, so there is no doubt European vice-champions are well prepared for the tough opponents, Tatabanya, that feature the likes of Milos Vujovic, Milos Bozovic and Jakov Vrankovic.
Wednesday, February 6th
19:00 Rhein-Neckar Loewen – Vardar (EHFCL Group A)
Friday, February 8th
19:00 Grundfos Tatabanya – Nexe (EHF Cup Group B)
Saturday, February 9th
17:30 Montpellier – Meshkov Brest (EHFCL Group A)
Sunday, February 10th
17:00 PPD Zagreb – Skjern (EHFCL Group B)