Nexe make a big step towards Final 4 placement defeating Tatran
03.02.2019.

•

SEHA League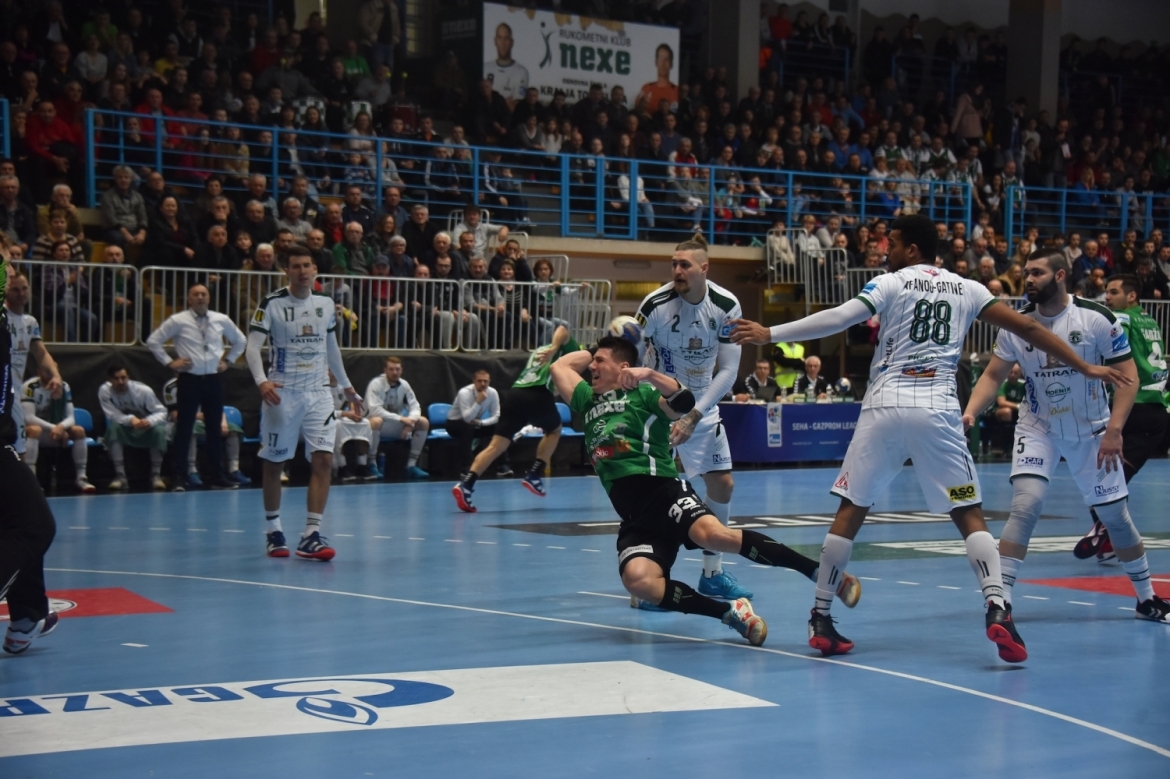 Nexe have on Sunday night at home managed to make a big step towards F4 placement defeating Tatran Presov 27:22 for what was their 12th win of the season. On the other hand, this was 6th defeat for Slavko Goluza and his players.
Guests opened the match much better with Martin Stranovsky putting them in front early with a few goals in a row. However, after opening five minutes, Nexe's 5-1 defense started functioning way better led by their goalie Moreno Car and they slowly started taking control of the match opening the gap to five until half time.
A few minutes into the second the deal was already sealed with Moreno Car grabbing his third seven-meter shot save and Tomic scoring his sixth of the night to put hosts up by ten (19:9). Cvitkovic managed to grab a few great saves later into the encounter but it was far from enough for Tatran to completely overcome the deficit.
Tomic finished the match with seven goals while Hrstka, Lapajne, Stranovsky and Kosteski netted three each for guests.