Final 4 ticket battle in Nasice with Tatran coming to visit
02.02.2019.

•

SEHA League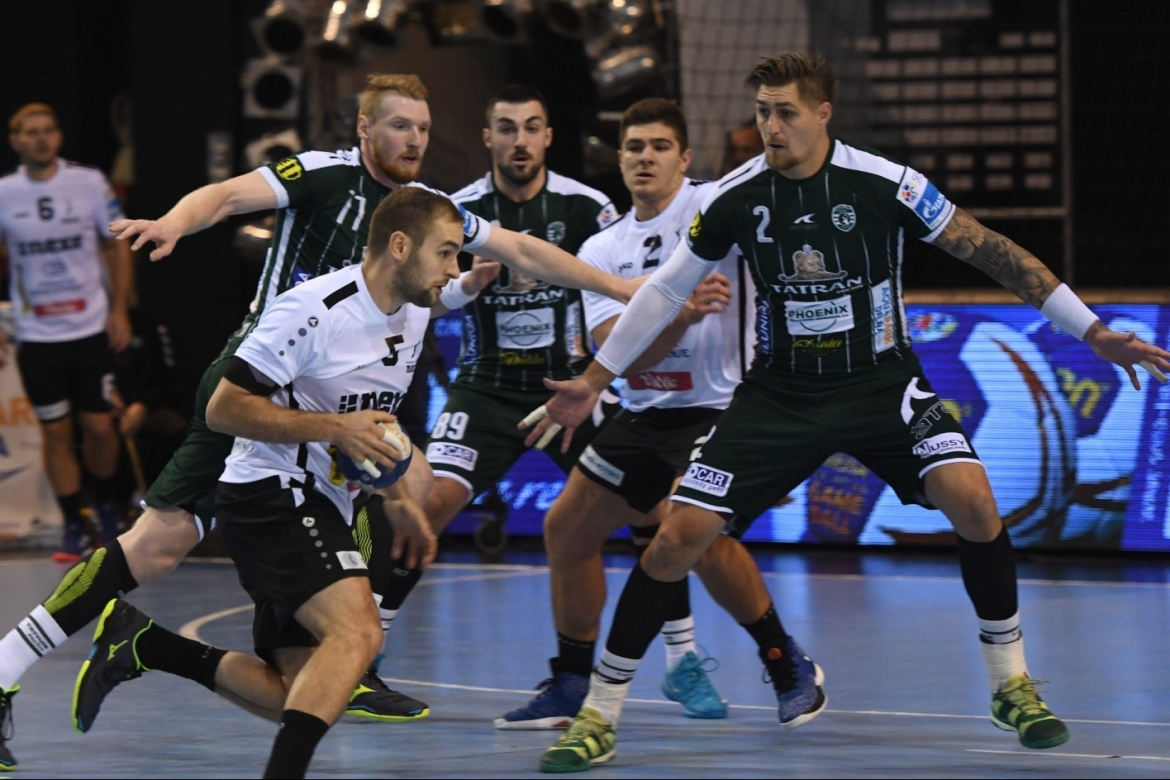 NEXE will on Sunday (19.00 CET) in Nasice welcome Tatran Presov. Match will be broadcasted on Arena sport channels.
This will be the first official match in 2019 in Nasice which means fans will finally be able to welcome their Croatian national team players Marin Sipic and Ivan Vida after their quite solid WCh outings. The end result of the match might prove to be quite important in the end of the regular season because whoever manages to come out on top in Nasice on Sunday will significantly boost its chances of reaching Final 4 tournament.

Croatian vice-champions are in a better position at the moment having nine-point surplus over Tatran who are however one match behind. In their premier encounter this season Slovak champions managed to reach a narrow 26:24 victory at home so have no doubt NEXE wil do everything in order to take revenge against coach Goluza and his players.
Hrvoje Horvat, NEXE coach:
Special match is ahead of us. Tatran have already proved this season they know how to play away from home and play good. They managed to defeat us in Presov and we still remember that. I expect us to play lot better in front of our fans. We must deliver on the defensive side of the court because in my opinion, that's what's going to decide this one. We're really close to booking F4 ticket at this points and I hope fans will recognize that and be our eighth player on Sunday.
Halil Jaganjac, NEXE player:
Opening the second part of the season the way we did in Bucharest definitely means a lot. We showed our strength and it feels great that we're all back together now. We must be careful against Tatran because they definitely can deliver away from home and we must be prepared for 60 minutes of tough battle during which we'll have to be fully focused. Stakes are high of course and I hope fans will also be there with us in this one.
Slavko Goluza, Tatran Presov coach:
I consider NEXE to be an absolute favorite in the upcoming match. They have a great team and we're travelling to Nasice with a goal of delivering a good performance as we're not under pressure. Our objective will be to play good on the defensive side of the court and keep the tempo high throughout the full course of the game and see what it gets us in the end. NEXE's players will maybe be focused on their upcoming EHF Cup match against Tatabanya and I hope we'll manage to take a chance in case we end up being given one.
Dominik Krok, Tatran Presov player:
We have been training well during the winter break and are looking forward to playing such a good team. Of course, goal is to give our best and try to grab some points. However, we know it won't be easy because they really have a solid team at the moment. Nevertheless, as I said, we'll give our best and see what it eventually brings us.