EHFCL Round 9 preview: Busy Saturday for SEHA clubs
23.11.2018.

•

SEHA League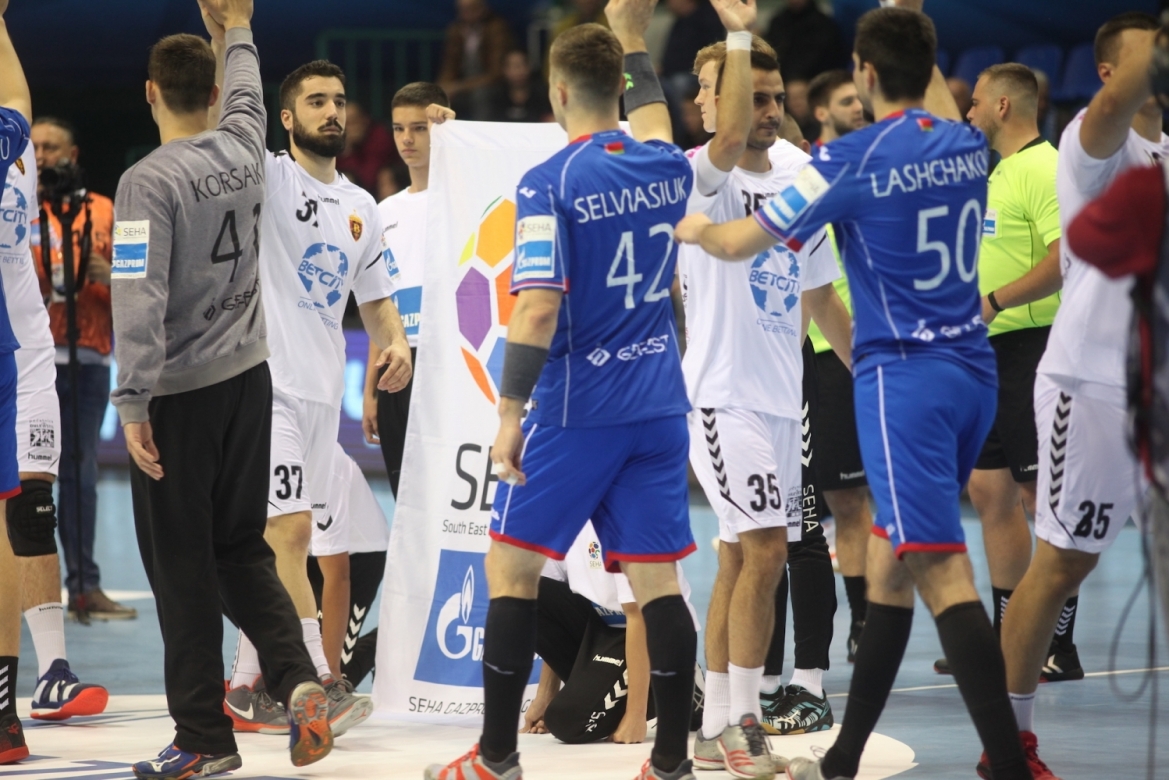 As we are approaching another exciting SEHA December, the SEHA – Gazprom League clubs still have important responsibilities in the EHF Champions League. All five teams playing in the competition will play their matches on Saturday, November 24th.
After a historic win against Bjerringbro-Silkeborg in Denmark, Tatran Presov will look to continue their perfect streak in away matches and record the fifth win. It's a very interesting situation in Group C, as Silkeborg, Sporting and Tatran have 12 points. Slovakians will play Chekhovskie Medvedi on Saturday in Russia, looking to get revenge after a surprising loss to the Russians back in early October. A win would be a huge step in reaching one of two top places in the group.
All-SEHA derby will be played in Belarus, where Meshkov Brest host Vardar. These two sides met twice this season, Meshkov defeated short-handed Vardar in the SEHA – Gazprom League 35:20 in Brest, whilst Vardar got the victory in the EHFCL, in Skopje. Meshkov Brest will be motivated to end their losing streak in the Champions League; their last win came against Montpellier in September, but they were unlucky not to win more points, especially versus Veszprem. Vardar have recorded two consecutive losses to Barcelona, and find themselves in fourth place in the group at the moment. Both teams have a lot of motivation to get a good result on Saturday.
The other Macedonian team will look to get their second win in the competition, as they host Bjerringrbro-Silkeborg. Metalurg have raised their level of performance recently, looking really well at times, considering their age. It is a very unlucky situation at Metalurg, losing Martin Velkovski until the end of the season due to an injury. On Saturday, Metalurg will be looking to get a better result than last time, when they lost by 8 goals in Denmark.
The fifth SEHA club taking the court on Saturday will be PPD Zagreb. The Croatian champions will seek to bounce back after a loss to Celje PL in the last round. Their opponents are Nantes, the last year's European vice-champions. All last three head-to-head matches were close, but PPD Zagreb can look back at the result from Zagreb in last season when they won 23:22. A very tough match is ahead, but Nantes showed that they are not unbeatable in last week's loss to Motor Zaporozhye.
EHFCL Round 9: Saturday, November 24th
14:00 Chekhovskie Medvedi – Tatran Presov (Group C)
15:00 Meshov Brest – Vardar (Group A)
17:30 Metalurg – Bjerringrbo-Silkeborg (Group C)
19:15 PPD Zagreb – HBC Nantes (Group B)