EHFCL Round 7 recap: PPD Zagreb beat Celje PL, Tatran Presov down Besiktas
11.11.2018.

•

SEHA League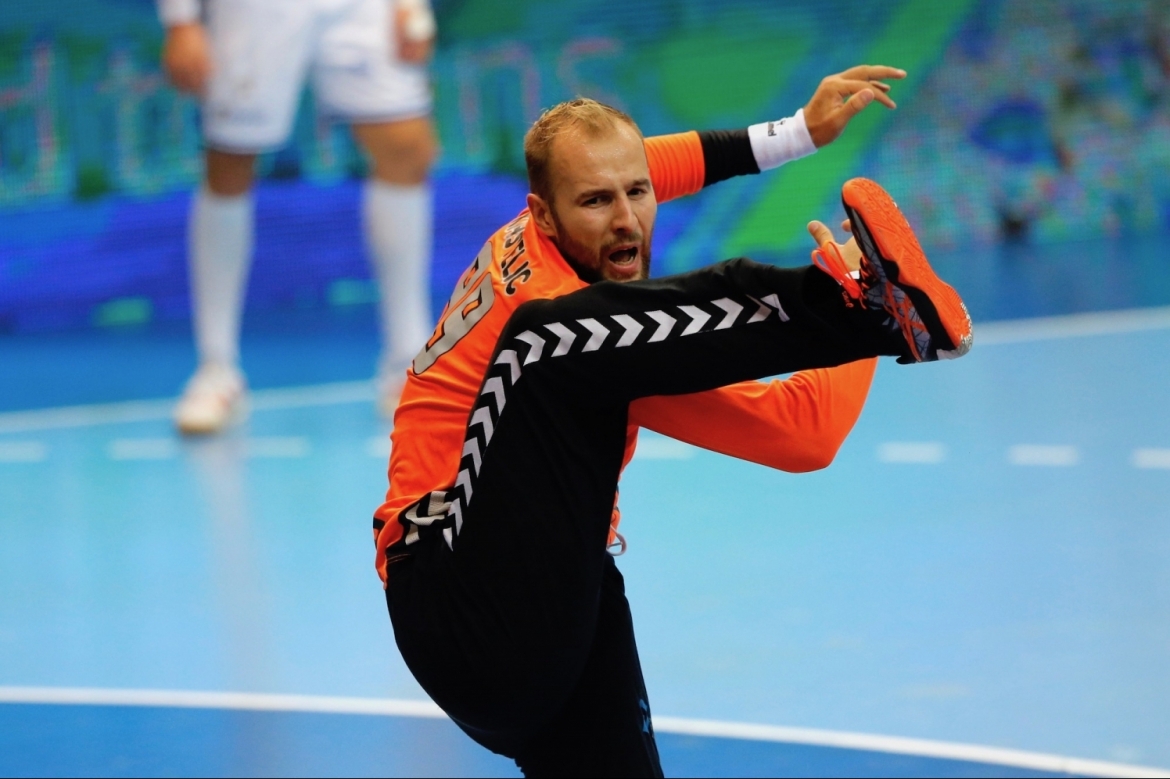 All five SEHA – Gazprom League clubs were in action in the past few days. Two teams were victorious: PPD Zagreb and Tatran Presov. The Croatian champions recorded a crucial win against Celje PL in Arena Zagreb, and the Slovakians recorded their fifth win in the competition by beating Besiktas.
Group C: Metalurg – Sporting CP 24:31 (18:17)
Just one day after their loss to Steaua Bucuresti in the SEHA – Gazprom League, Metalurg had a tough match versus Sporting. The hosts were good in the first half, having control of the match in the entire part. However, the Portuguese side came out flying in the second half and held the Macedonians to just six goals. Dimitrioski and Tankoski played well for Metalurg, combining for 9 goals. Ruesga and Valdez Veitia led the guests with 5 each.
Group A: Meshkov Brest – PGE Vive Kielce 26:35 (13:15)
In the end, it was a comfortable victory for the Polish champions, but it wasn't like that for most of the match. Meshkov Brest were close for almost 45 minutes, but were also right there especially in the first half. The Belarusians were looking to end their losing streak, but Kielce did really well in Brest in this match. Janc and Dujshebaev combined for 15 goals, whilst Selviasiuk and Kulak scored four goals each for Meshkov.
Group C: Tatran Presov – Besiktas-Mogaz 27:23 (18:11)
Another big victory for Tatran Presov in the EHF Champions League, which saw them remain in a very favourable position toward the next round. The hosts were dominant and in control throughout the entire match, but the pace was down in the second half. Butorac, Stranovsky and Rabek continue their good form scoring 5 goals each. Tomas Cip had four for his team, who now have 10 points in Group C.
Group B: PPD Zagreb – Celje PL 24:22 (11:9)
In a rematch of the last year's SEHA – Gazprom League Final 4 semi-final match, PPD Zagreb came out victorious. As expected it was very close, but PPD Zagreb won their first points on home turf. Kastelic was terrific in goal for the Croatians, but Zlatko Horvat was the man of the match scoring 6 goals. David Mandic scored 4 and Branko Vujovic was in form for Celje PL with 5 goals scored. With this win, PPD Zagreb jumped over Celje PL in the standings.
Group A: Vardar – Barcelona-Lassa 26:30 (9:13)
In the biggest encounter in Group A, Barcelona defeated Vardar in SC Jane Sandanski. The Spanish team started the match better and managed to stick with the 4-goal lead until the end of the match. Before the match, the two clubs were even on points, which makes this win even more important for Barcelona. For Vardar, Dibirov and Kristopans were the best performers scoring 6 and 5 goals. Dika Mem was once again unstoppable for Barcelona with 8 goals.