7m - Sipic: "We have to fight for the SEHA Final 4"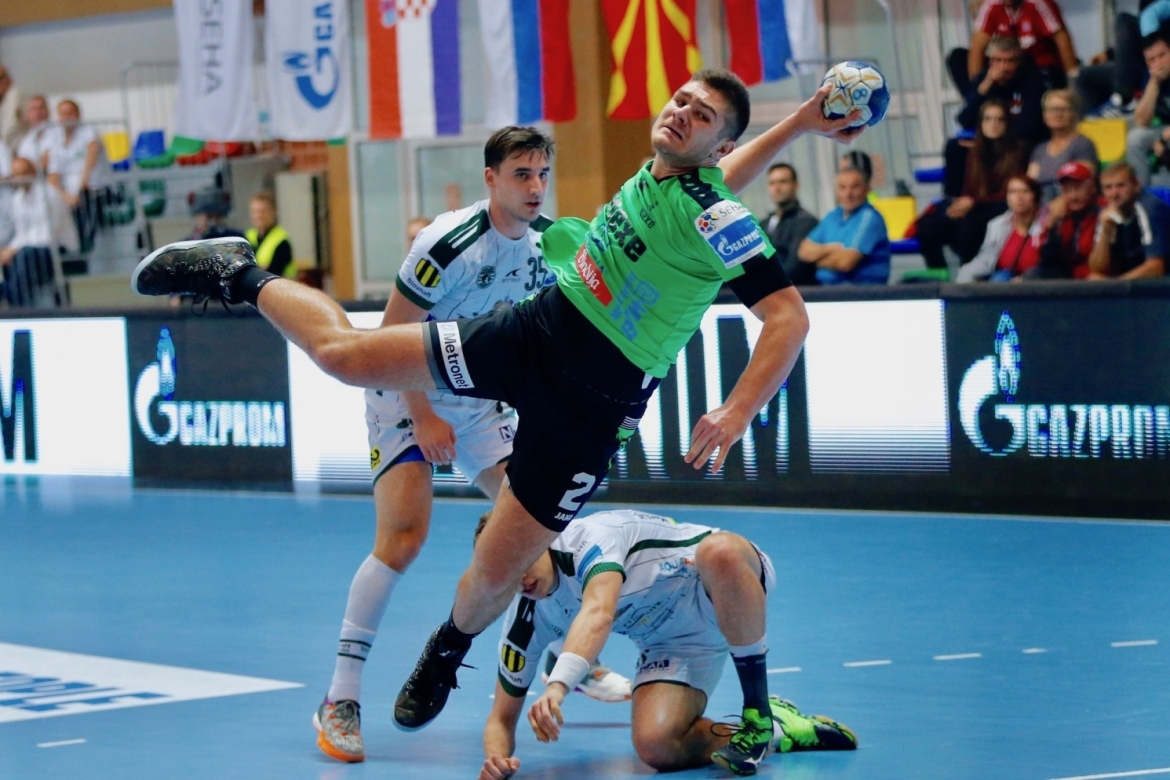 He came to Nasice before the 2017/18 season. But, Marin Sipic has already proved to be one of the best line players in the SEHA - Gazprom League, this season. He leads all SEHA - Gazprom League pivots in goals scored with 26. The 22-year old Sipic is one of the best NEXE players in their excellent start to the season. The confirmation came when he was called up for the Croatian national team in qualifiers for the EHF European Championship 2020. He played very well against Switzerland in Osijek when he scored three goals, but also against Belgium in Loeven.
1. After two qualification matches you received lots of compliments. After excellent performances for NEXE in the SEHA - Gazprom League you continued doing the same with the Croatian national team.
Before the match against Switzerland I was a little bit nervous. But when I saw the Arena in Osijek filled with our fans that nervousness disappeared. Also, there were lots of people from Nasice. Our fans were excellent. They made the journey to the first victory much easier. All my new colleagues in the national team are great. The atmosphere is good, very relaxed.
2. You were born in Bad Soden am Taunus in Germany. But you grew up and started to play handball in Split.
Well, my father also played handball and he was playing in Germany. My mother was with him and when I was one or two years old we came back to Croatia. So, I didn't even learn the language there and we already came back.
3. You started with handball at the Balic-Metlicic academy. Are you the first player from that handball Academy who later played for the senior national team?
Yes, I think so! But in my generation, there were many really good players. One of my coaches there was mister Zare Balic, Ivano Balic's father. After that I played for Split, Varazdin and then I came to NEXE.
4. During the matches your advantages are counter-attacks and playing with seven players. Your coach Hrvoje Horvat uses those tactics very often.
Well, I want to do the best for my team. There is something probably natural about that. I have to say that I like it when we play our seven-on-six game. It makes things easier players in my position. Back players have more options and it is simpler to pass the ball on the line for us.
5. There is great competition between line players. Both in the League and in the national team?
I am still very young but I'm trying to be better. This season NEXE started very well, so all my colleagues from the team and my coach deserve a lot of credit because of my good performances. We have a lot of good line players in Croatia. Some of them have more experience and more matches played in TOP leagues. But, SEHA - Gazprom League is also one of the best leagues in Europe. So, if you can play well in the SEHA - Gazprom League you can play everywhere.
6. During the national team week and the break NEXE signed a very big reinforcement. Halil Jaganjac joined NEXE from Metalurg.
He was being linked with all TOP European teams. And when we read that he will come to NEXE we didn't believe it. It was a very big surprise for us in the NEXE locker room. But we are very happy that such a great player came to our team.
7. So, this season the ambitions in NEXE have grown? What is your main goal?
We want everything! Play in the EHF Cup group stage, and reach the quarterfinals like in the last season. But our goal is to play at the SEHA - Gazprom League Final 4. Last year we didn't play well in this competition. That is why we feel an obligation to fight for this goal.