Mihaila: "A good match for us overall"
31.10.2018.

•

SEHA League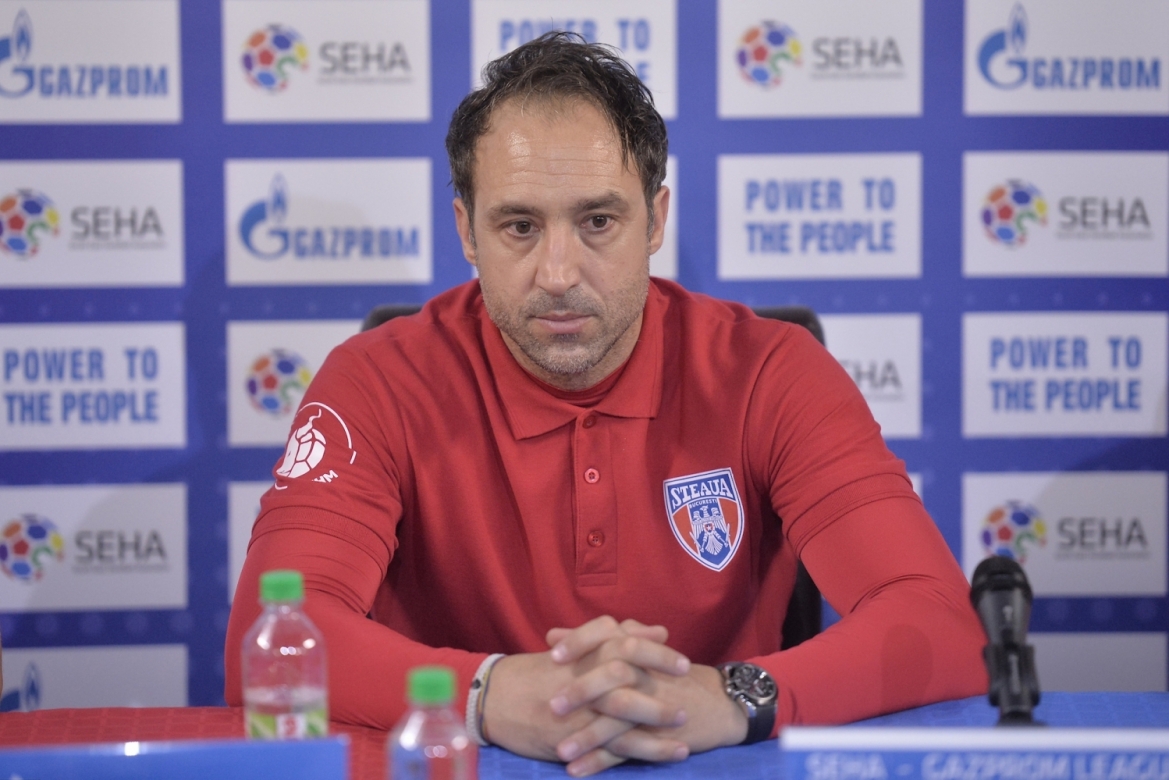 Steaua Bucuresti - Izvidac 36:32 (16:19)
(Florea 8, Milosevic 6 / Cutura 8, Kaludjerevic 8)
Sabin Constantina, Steaua Bucuresti player: "It was a really tough win for us, we have had some good and some not so good moments during the match. The first half didn't go as we wanted to, but then after a good start in the second half, we managed to win the game"

Ovidiu Mihaila, Steaua Bucuresti head coach: "We want to congratulate Izvidac, they have played a good match. The first half wasn't our best, the players that I started with didn't play according to our tactic that was discussed, so the match didn't go as we expected it to go. In the second half, I made some substitutions, and these, and with the tiredness of our opponents, we managed to make a difference. It was a good match for us overall, now we have to prepare for the national championship's game."
Mario Bjelic, Izvidac head coach: "The first half was good, but then during the second half they have made some good plays, they scored 6 goals and took the lead for the rest of the match. Congratulations to Steaua and good luck for the rest of the season!"

Mirko Misetic, Izvidac player: "The beginning of the second half was the key point to the match when they scored 6 goals in a row. Our biggest problem today was our defense, we will fix that for the following matches.