Best 7 October
26.10.2018.

•

SEHA League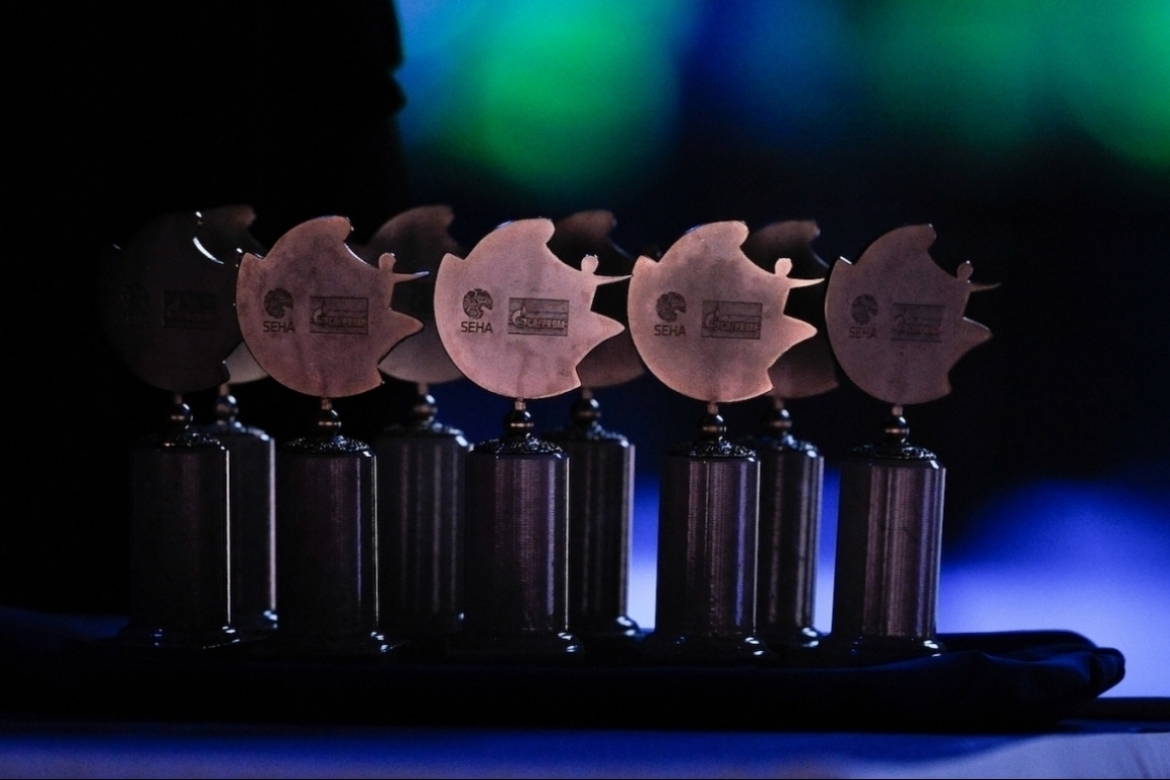 After a tight schedule in September, a lighter fixture list was up next in October. Nevertheless, some players did not feel the effect of a smaller number of matches and they continued in excellent form. As usual, the team of the month was picked. Some new players found themselves here, but some individuals are used to being among the best. Let's meet the Best 7 of October!
Goalkeeper: Urh Kastelic (PPD Zagreb)
The young Slovenian has been terrific in the past month in PPD Zagreb's goal. We are currently at one third of the 8th SEHA – Gazprom League season. Urh Kastelic leads the entire League in saves percentage with 35%. PPD Zagreb will remember this month by victories against two Skopje teams: Metalurg and Vardar. Kastelic has, along with 9 saves, been on the scoresheet against Metalurg. He was great against Vardar too and helped Zagreb stop Vardar's streak without a loss that had been going on since 2016.
Left winger: Milos Grozdanic (Vojvodina)
The fantastic Grozdanic is one of the most pleasant surprises this season. After six matches played, he led the League with 36 goals scored. 5 goals in Skopje against Vardar and an incredible 11 goals in Vojvodina's historic win against Meshkov Brest. The 23-year old Grozdanic definitely has a lot more to display. Can he remain on the top scorers list until the end of the season?
Left back: Stevan Sretenovic (Zeleznicar 1949)
Veselin Vujovic's Zeleznicar showed an impressive growth compared to the first couple rounds. This October, the team from Nis recorded their first two ever SEHA – Gazprom League wins. Serbian international Stevan Sretenovic was one of the key players in both matches. 11 goals and a couple of assists for Sretenovic in wins against Izvidjac and Metalurg. Those numbers assured Sretenovic a spot in the Best 7 of the month.
Centre back: Janus Lapajne (Tatran Presov)
Lapajne was very close to winning the MVP award last month. In October, excellent form continued for the young Slovenian. Three goals and four assists against Nexe, three goals against Izvidjac and seven versus Metalurg in October. In total, 30 goals and 18 assists for the 23-year old who has been showing some remarkable games this season. The backline of Tatran Presov is one of the most dangerous in the SEHA – Gazprom League. Lapajne keeps proving that he is a key piece in Goluza's squad.
Right back: Bruno Butorac (Tatran Presov)
Last season, he was a few goals short of winning the title of the SEHA – Gazprom League top scorer. This year, Bruno Butorac quickly returned to fantastic form. He played his best match against Nexe, who suffered their first loss of the season against Tatran. With 9 goals and 5 assists he was directly involved in more than half of his team's goals in a 26:24 victory. Butorac continued well against Izvidjac, too. Then, the right back scored 4 goals. He is currently on 29 goals and counting.
Right winger: Ante Tokic (Metalurg)
Metalurg's winger is the oldest player in his team, despite only being 25 soon. Tokic was instrumental in Metalurg's first win of the season. He scored 9 goals against Tatran Presov in Halil Jaganjac's farewell to the club. Of course, we cannot forget about the incredible goal against PPD Zagreb. That zeppelin will definitely be in contention for the goal of the season. After seven rounds, Tokic is already on 30 goals. 15 of those came in three October matches.
Pivot: Marin Sipic (Nexe)
Marin Sipic is playing fantastic the whole season. After six matches he already netted 26 times, and leads all League's pivots in goals scored. Adding to that is his efficiency, which is above 80%. Sipic is one of Nexe's best players in one of the best starts to the season in club's history. The confirmation came when he was called up for the national team in qualifiers for the European Championship 2020.
Head coach: Lino Cervar (PPD Zagreb)
The experienced Lino Cervar had two special matches in the SEHA – Gazprom League this month. First, the match against his former club Metalurg was on schedule, and Zagreb won 26:22. Next, they had a match against Vardar, who were undefeated for 31 matches. The result was similar, and Cervar became the first coach to beat Vardar in the SEHA League since 2016. Also, new reinforcements Qerimi and Ristanovic have fitted in the new team. A great month for PPD Zagreb!