Mochalov: 'We'll be weakened in Bucharest but our goal remains the same'
27.09.2018.

•

SEHA League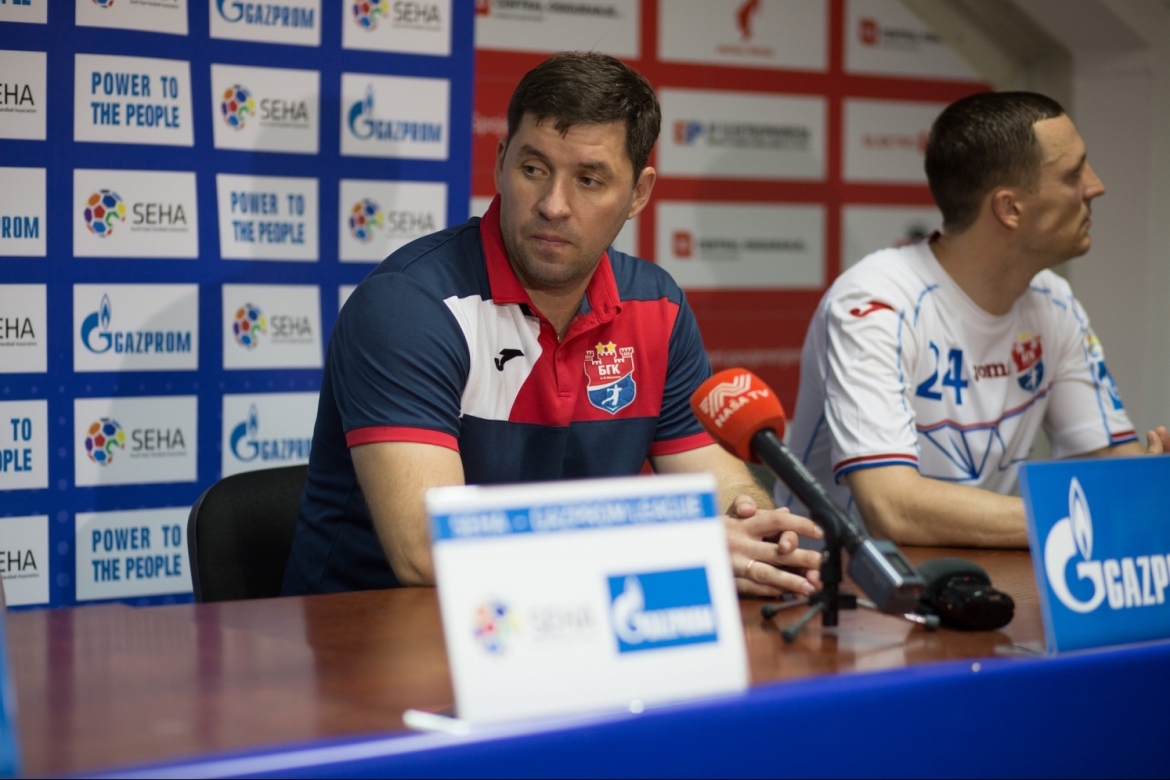 Last SEHA Gazprom League match in September 2018 will be played in Bucharest on Friday with Steaua hosting Meshkov Brest. Interesting is that, going into this match, Steaua have a clean sheet playing at home while Belarusian champs have the perfect record when playing on road which means we'll on Friday evening (18.15 local time) see one positive streak come to an end.
Meshkov's coach Manolo Cadenas will once again miss the match, along with most of their first-team players, after they suffered EHF Champions League defeat on Wednesday playing Rhein Neckar Löwen in Germany. However, his assistant Andrey Mochalov and all the younger players have already this season both in Ljubuski and Nis proved their team can count on them and that they are capable of delivering a high-quality outing.
Romanians will on the other hand look to once again reach a positive record, as they are currently 2-2, and stay in race for a F4 tournament place.
Ovidiu Mihaila, Steaua Bucharest coach:
SEHA Gazprom League is a good challenge for us as we have the opportunity to play some really high-quality opponents. We must give everything we've got each time we step on the court despite of the fact we're dealing with tough schedule playing in domestic championship, EHF Cup as well as SEHA League.
Ionuț Georgescu, Steaua Bucharest player:
We're all ready for a new SEHA match. We know Meshkov have a very strong team so we'll try to enjoy this match as much as possible and of course look to secure a new win.
Andrey Mochalov, Meshkov Brest coach:
Our roster for this match will obviously be limited as we on Wednesday played a Champions League match in Germany. Steaua have a different roster than both teams we've played against away from home so far this season – they are experienced and well-trained so it will be far from easy. However, our younger players can definitely make a good use of this match playing against such a good team and despite of the fact we won't be able to count on many first-team players in this one we'll definitely look to fight until the final whistle.
Andrei Yashchanka, Meshkov Brest player:
This will be our first encounter this season against Romanians who have already proved to be tough opponent defeating both Vojvodina and Tatran on their court. In Romania we'll once again be able to count on a roster full of younger players but despite of that our goal is to reach those three points.