Vozab explodes for 10 goals as NEXE prolong winning streak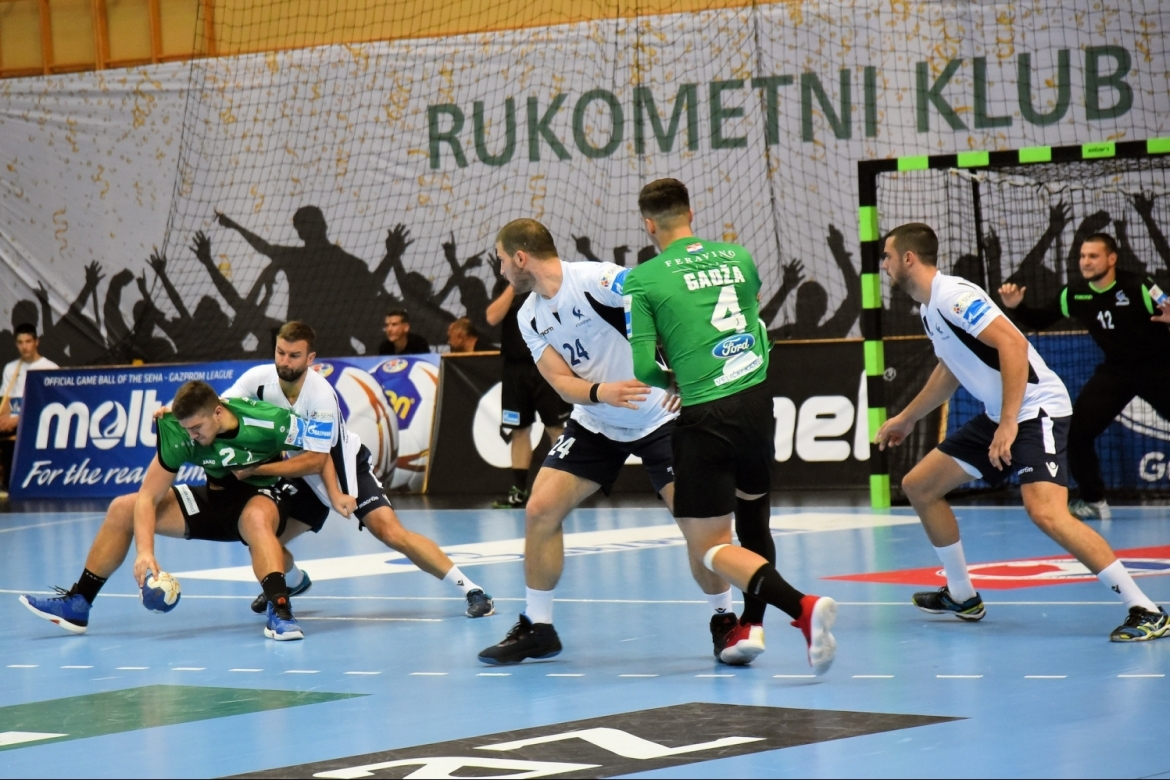 Slavonian 'Thunder' strike again! NEXE have managed to add one more win to their, so far, perfect SEHA - Gazprom League score dominantly defeating Zeleznicar 34:25 (20:13). Croatian vice-champs are now 4/4 this season while players from Nis still have to reach their premier regional league points.
Guests opened the match well delivering a solid performance on both sides of the court. However, once NEXE took over control of the match when Tomi Vozab netted one a little more than ten minutes into the first, match became a one way street with hosts managing to open the gap quickly with eight goals in a row and a new defensive scheme.
In the second half NEXE's coach Hrvoje Horvat decided to rotate the entire team as well as his colleague from the other bench Veselin Vujovic but that did not affect the course of the game. Tomi Vozab finished the match with ten goals, nine from which came in the first half when hosts decided this one. Moreno Car had ten saves. Predrag Vejin on the other side netted seven for Zeleznicar.