7m - Vozab: "I feel like I have unfinished business in Nasice"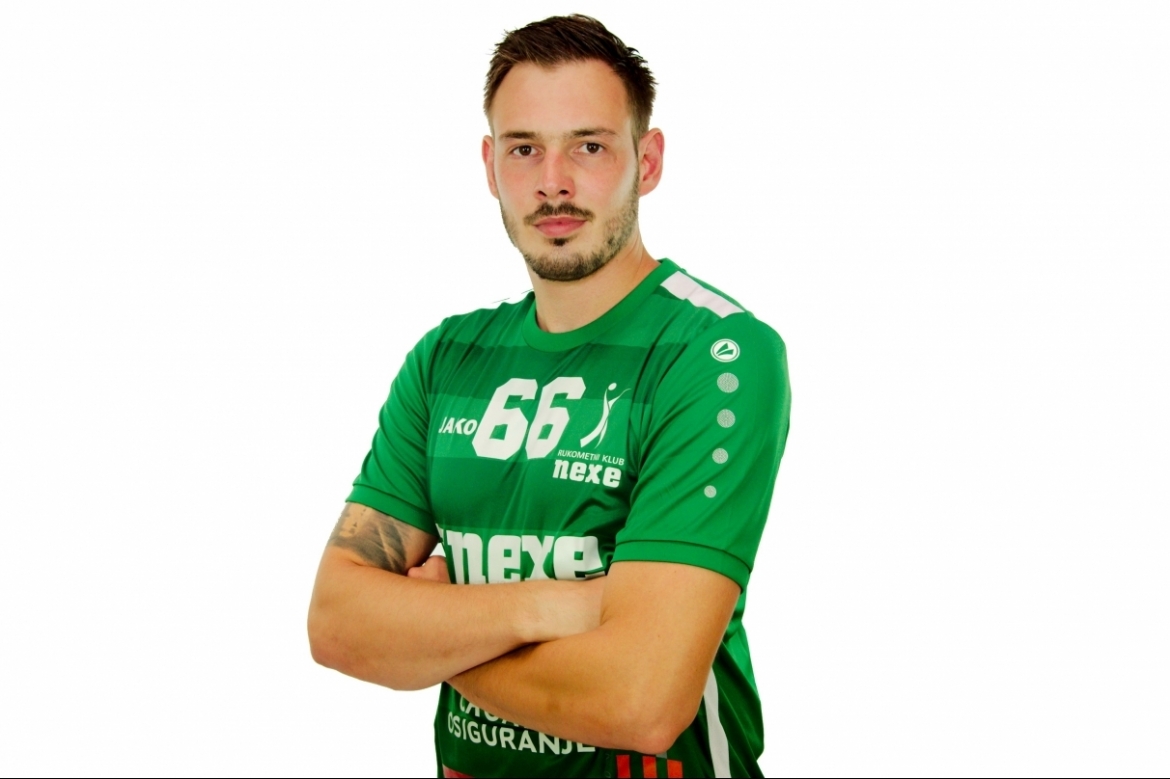 After five years of international handball, Tomi Vozab decided it was time to come back to Croatia. 28-year old playmaker already wore NEXE's jersey once, back in 2012/13 season after which he went back to his domestic club Dubrava Zagreb prior to trying himself in one of Europe's strongest leagues – French Starligue. He started his French journey in third division rising from season to season until he finally signed with Nimes where he last year played in French Cup final and was chosen into an All-star team.
You are now back in Nasice after five years. How do you feel about that?
I don't think I played my best handball back when I was here for the first time, maybe didn't get the right chance. Hrvoje Horvat used to coach me back in Dubrava so when he called I saw a solid opportunity and decided to use it despite still having one year left on my contract with Nimes. I repeat, I feel like I have some unfinished business here in Nasice.
You've spent five years in France. Could you compare French league and SEHA - Gazprom League not only in quality but also the organizational aspect, atmosphere, fans…
Well, I only played one match in SEHA Gazprom League for now. French league is definitely one of the best in Europe. It's quite strong financially, I mean you have 14 teams and all the matches are tense and interesting. However, I used to watch SEHA - Gazprom League games back when I was in France and I overall believe SEHA has huge potential.
Last Thursday, NEXE managed to defeat PPD Zagreb for the first time ever. Can you describe feelings and atmosphere after the match?
At first I didn't really think of it as something special but when I saw other players, fans and their emotions it kind of got to me. I believe we did something big. I mean, you just have to look at Zagreb' winning series against Croatian teams prior to this match to realize we did something that obviously doesn't happen very often.
In the last few minutes of that match however it seemed like you knew how close you were and it somehow scared you.
We were preparing and thinking about this clash from when we first gathered in Nasice during the summer. We knew we can not only beat Zagreb but all the other teams which appear to have better rosters but only in case we play our best handball throughout the full course of the match. In case we manage to play the way we did against Zagreb in all the upcoming matches I believe this team can reach big things. Last five or six minutes are however a big school for us all and we mustn't allow that to happen again.
Now you know what you're capable of as a team.
We must play like this every time we step out there starting from Ljubuski where we'll play in Round 2. We can't allow ourselves to believe this was our max, we've got to keep on improving. However, I repeat, I believe if we keep up with solid performances like this one we might reach Final four tournaments in both SEHA - Gazprom League as well as EHF Cup.
It's interesting you are good from 7-meter line and appear to be quite comfortable in power-play actions.
That might be one of the reasons why I came back to Nasice. Last season I had one of the best 7-meter shot percentages in France. I also used to play a lot as 'the seventh' player on the court for my last club and as coach Horvat obviously likes that type of actions I guess he decided to bring me here. I believe this type of plays might help us reach better results against stronger teams like we did on Thursday against Zagreb.
How would you describe life in Nasice?
As I already said, I used to live here about five years ago so it's not like this is something new for me really. People here understand handball and like to come to our matches, especially when we're in good form. What's good is that now my parents can watch me play more often. My wife lives here as well so I get to spend more time with her, except when we're on the road of course.