Vukic: "More aggressive defense and less turnovers in order to avoid Meshkov scenario!"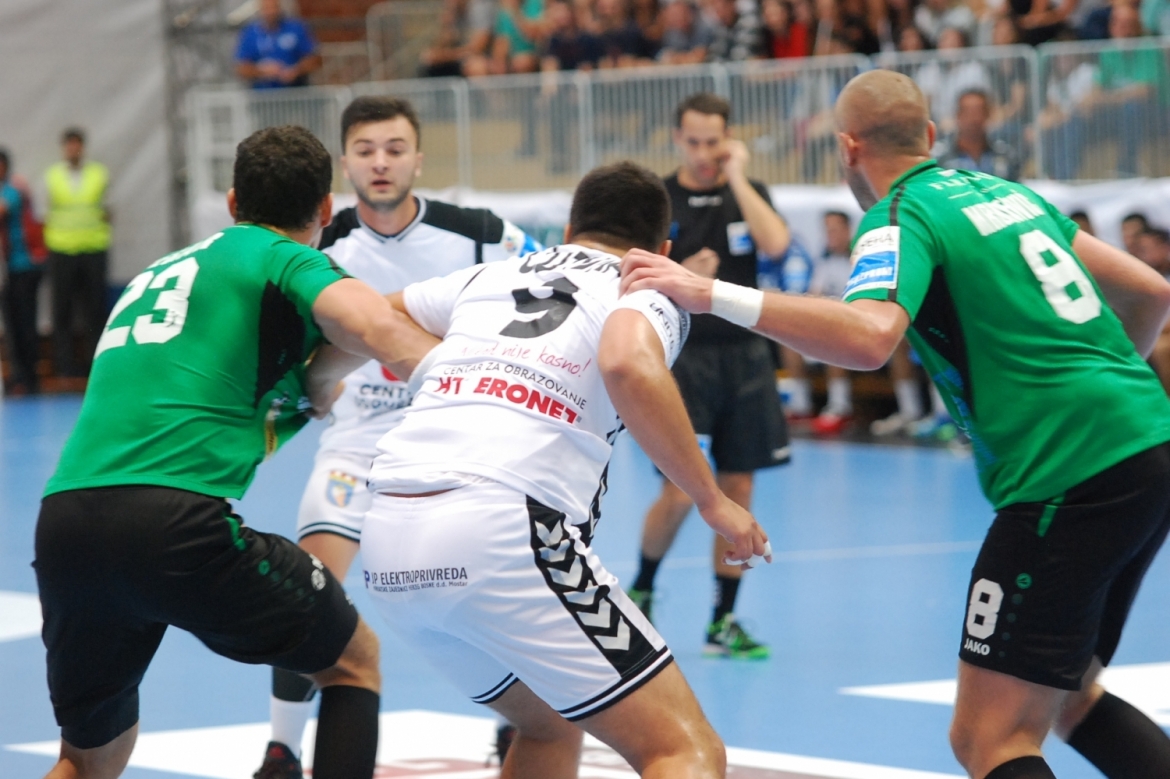 In the final match of the day, Izvidjac will on Wednesday (20.45 CET) in Ljubuski host NEXE Nasice. Match will be broadcasted on Arena Sport channels as well as Sport klub (Poland).
This will be a duel between two teams which have both delivered a solid performance in the opening round of SEHA - Gazprom League's eighth season – NEXE have managed to reach first ever win against PPD Zagreb (23:22) while Izvidjac came quite close to stunning one of the strongest teams in the league Meshkov Brest in the end falling 33:29 short. However, despite of that it's clear we're all up to a great one with guests willing to prove win against Zagreb was not just a coincidence and Izvidjac looking to book first points. Teams have already met twice in SEHA - Gazprom League with Slavonian 'Thunder' taking two wins. However, the only time they met in Ljubuski so far, Izvidjac managed to stay close until the final whistle with guests taking a narrow 27:30 victory. It's up to see whether Izvidjac will be third time lucky or will NEXE make yet another statement and once again prove what they're capable of early into the season.
Mario Bjelis, Izvidjac coach:
We are hosting a quality, experienced team whose game is obviously on the rise. We've got to respect the fact they managed to beat PPD Zagreb in the first round. They have a lot of quality players on each position and fancy playing with seven players on the attacking side of the court. We'll prepare for what they are capable of and try to deliver best possible performance.
Marko Vukic, Izvidjac player:
We've been preparing for NEXE since the match against Meshkov ended. We're all generally healthy which is good because we need a higher level of aggression on the defensive side of the court in order to avoid the scenario like against Meshkov Brest when we defeated ourselves. We also need to minimize the number of turnovers of course.
Hrvoje Horvat, NEXE coach:
In Ljubuski we must prove the win against Zagreb was not a coincidence. It definitely won't be easy because I'm sure they'll play solid defense and be fully motivated in front of their fans. However, I believe it's up to us and that in case we approach the match fully focused we will take points back home with us. They have a good team and huge handball tradition. We'll have to prepare for their aggressive 6-0 defense. Good thing is our team will be complete except for Jelinic who is still dealing with an injury.
Vladan Loncar, NEXE player:
I know a lot of their players since I played with them in youth national team of Bosnia and Herzegovina. They've changed a lot of things in the last few years but what's for sure is that we'll have to play our best handball in order to take points home with us.