EHFCL & EHF Cup recap: Tatran Presov achieve their first win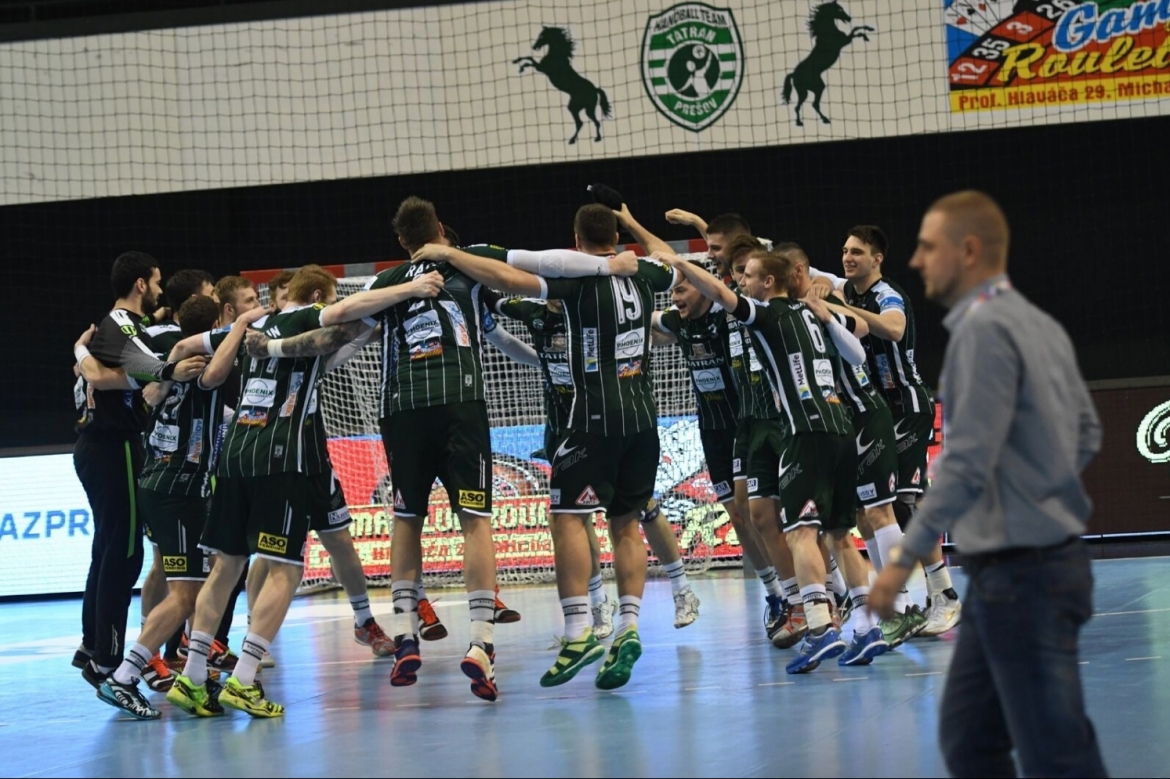 EHFCL Knock-out phase: Meshkov Brest - HBC Nantes 24:32 (14:16)
The first half of this match was quite tight, but Nantes were in the lead for the majority of it. Their biggest lead was by 3 goals, but Meshkov Brest also had some very good moments. Slowly, but surely, HBC Nantes were establishing a safe lead, knowing that an away victory would be precious. In the middle of the second half, the French team jumped from +2 to +8 in a matter of minutes, and during that run the winner was pretty much decided. Nantes were second in Group A, and they definitely made a name for themselves in the world of handball. Meshkov Brest had a couple of good minutes in this one, but they simply could not handle Nantes well enough. Simon Razgor scored 5 to lead the Belarusians, and Ivan Matskevich stopped 7 shots, but it was not nearly enough. A long way to go for Meshkov if they want to go the ¼ finals.
EHF Cup Group A: Tatran Presov - Bjerringbro- Silkeborg 32:28 (13:16)
A massive win achieved by Slavko Goluza and his team. After a poor start to the competition, they finally achieved a win in the EHF Cup, against their direct rivals for the next round. The Danish side looked better in the first half, but Tatran's players were able to score 19 goals in the second half to grab a much-needed victory. Lukas Urban scored 7, Dominik Krok had 6 and Hrstka 5, and those 3 familiar faces all helped Tatran earn their first win after five rounds. There is still a possibility to be second in the group; they would have to beat SKA Minsk away, and Bjerringbro- Silkeborg would need to lose to SC Magdeburg.
EHF Cup Group C: Nexe- Frisch Auf Goeppingen 24:27 (8:15)
This is the second time these two teams met in Group C, and it is the second time that Goeppingen achieved a 3-goal win. It was the poor first half that pretty much decided the winner in this encounter. The story of the match was definitely the return of the former Nexe man Kresimir Kozina, who finished the match with 5 goals. Sasa Barisic-Jaman scored 9 goals for the hosts, and Buvinic had 6. Nexe need a win against the Finnish side Cocks to secure a historic success- ¼ finals of the EHF Cup!