EHFCL & EHF Cup Preview: Match of the season for PPD Zagreb
02.03.2018.

•

SEHA League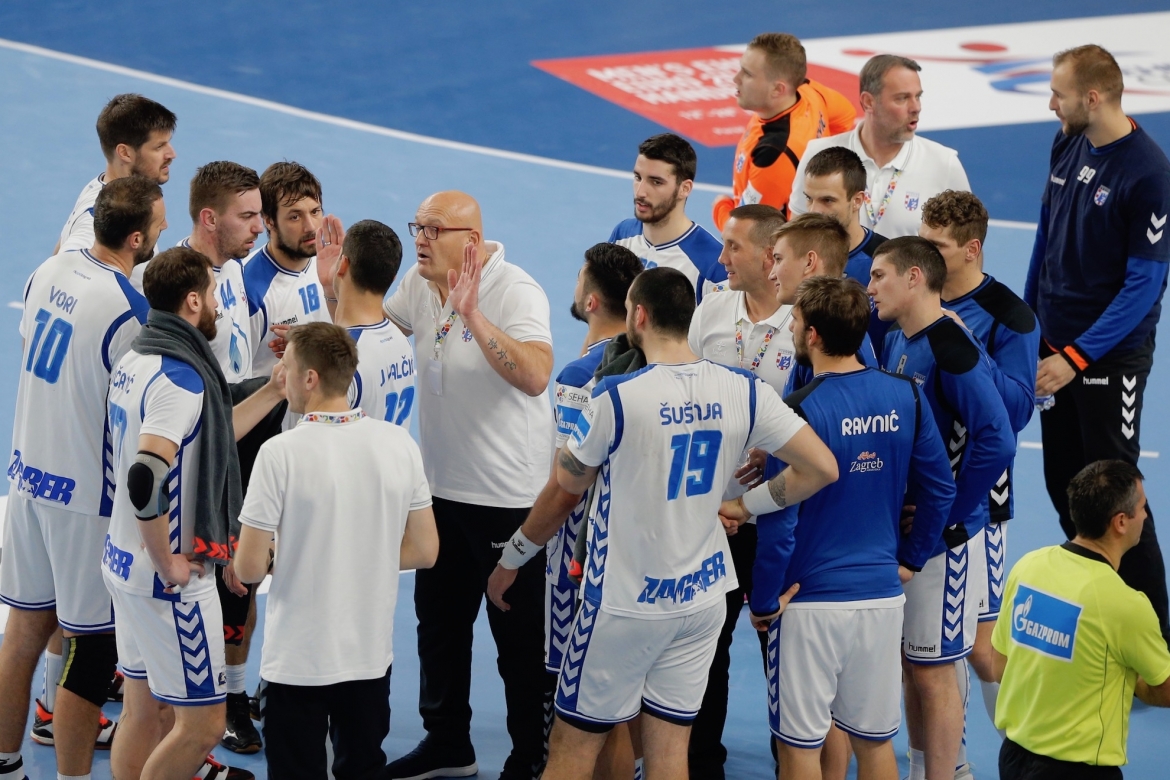 After an exciting round 15 in the SEHA - Gazprom League, six SEHA teams are going to be back in action over the course of the weekend. PPD Zagreb host Kristianstad and a win would very likely send them to the next round of the Champions League. Nexe and Tatran are in action in the EHF Cup, and Vardar will be looking to confirm a first place in Group A. It is the last round in the group stage in the EHFCL, and the fourth round in the EHF Cup.
Champions League
Belarusian champions Meshkov Brest are back in action after securing a trip to the next round with a win against Paris Saint-Germain. This time they will travel to Poland to meet PGE Vive Kielce who are currently 5th in Group B with 13 points. The Polish champions have not lost in their last 3 matches and will be looking to earn another win. However, both teams cannot drop further down in the table, so there will likely to be a bit more careful, in order to avoid injuries. Meshkov did win the last match against Kielce - it was 28:25 back in September. Another win would be a nice boost of confidence before the next round.
Second SEHA team in Group B - Celje PL are traveling to Hungary to meet Veszprem. The Hungarian champions need a win to remain second in the group, and they will have more incentive to win the match, considering Celje PL have no chance of reaching the next stage. These two teams should know each other quite well, as they played against each other last year in the SEHA - Gazprom League. Veszprem won the first encounter in Champions League this season- it was 39:31 in Celje. A good, potentially high-scoring match should be in store.
On Sunday, the most important match for PPD Zagreb will take place in Arena Zagreb. The Croatian champions, Kristianstad and Orlen Wisla Plock all have 6 points, and all three teams have a chance of going through. Earlier in the season, PPD Zagreb displayed a quality performance against Kristianstad, and just missed a win - it was 28:28. The spirit and their form are on quite a high note, which should mean they are the favourites in this match. However, PPD Zagreb also need Vardar to beat Orlen Wisla Plock in Skopje. It's going to be interesting to see which of the three teams in Group A makes it to the next round.
It is simple - a win for Vardar means they are guaranteed to finish first in Group A. The Polish side is definitely going to give whatever it takes to win 2 points in Skopje, but everyone know it will not be easy for them. Vardar have only lost 2 matches in 13 rounds, but both losses came in the second part of the season. The Macedonians won the last time these two teams played in Poland, and they are heavy favourites to earn two points once again and record their 10th win in the Champions League this season. An important match for both clubs!
Saturday March 3rd
16:00 PGE Vive Kielce - Meshkov Brest
17:30 Telekom Veszprem - Celje PL
Sunday March 4th
17:00 PPD Zagreb - IFK Kristianstad
17:00 Vardar - Orlen Wisla Plock
EHF Cup
Both SEHA teams are set to play on Sunday. The Slovakian champions Tatran Presov are going to Magdeburg for a rematch against SC Magdeburg. The two teams from Group A met last weekend in Slovakia, and Magdeburg won the match quite comfortably. It was 29:19 for the Bundesliga team and Tatran will look to do better than that. The Slovakians have 1 point after 3 rounds, whilst Magdeburg won all three matches and have 6 points. It will not be easy for Tatran Presov.
On the other hand, Nexe displayed better performances in the EHF Cup especially in the last 2 rounds when they achieved two wins. They beat Veselin Vujovic's Koper 31:27 last week in Slovenia, and another win against them would be a massive step towards securing a Top 2 finish in Group C of the EHF Cup. Nexe are the favourites entering the match, and it would be nice to see the team from Nasice carry the good momentum into this one, and win 2 more points.
It is interesting that Nexe and Tatran played each other during the week in the SEHA - Gazprom League and split points- it was 26:26. We will see how they cope with different opponents in this competition.
Sunday March 4th
15:00 SC Magdeburg - Tatran Presov
18:00 Nexe - RD Koper