EHFCL and EHF Cup Recap: Meshkov shock PSG, Nexe win in Slovenia
25.02.2018.

•

SEHA League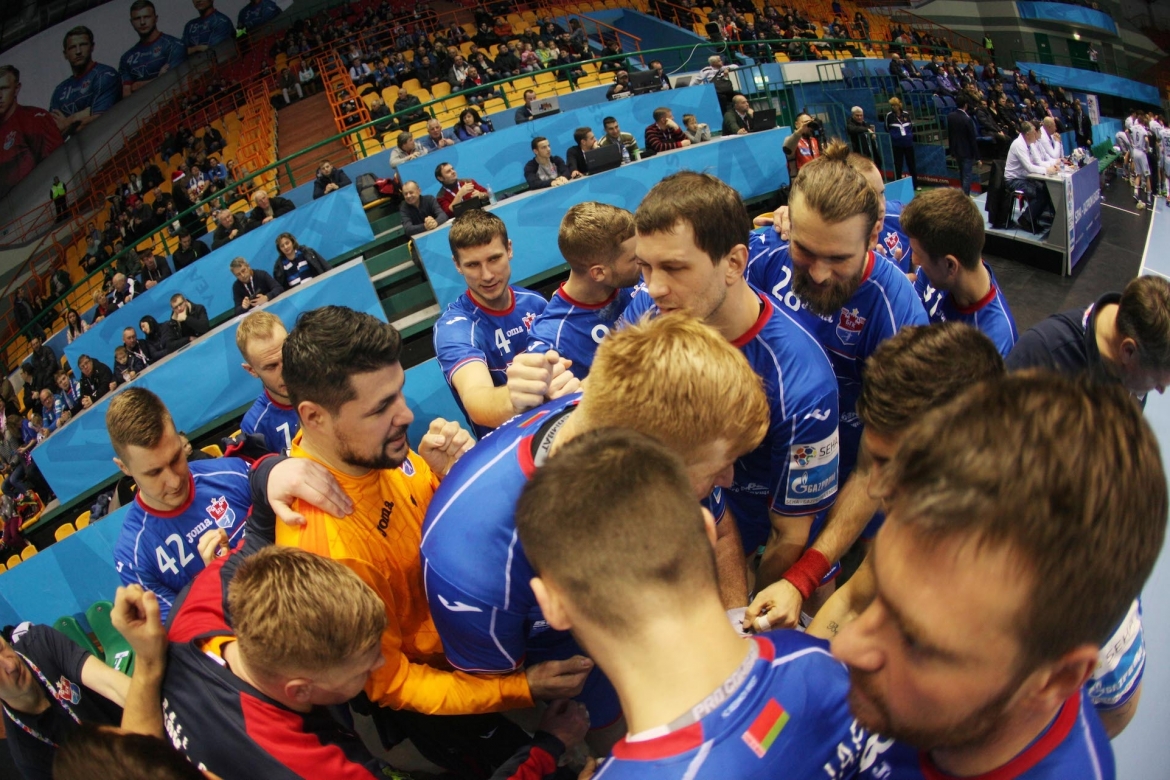 It was an exciting weekend in European competitions, as both Champions League and EHF Cup provided terrific matches with loads of goals. Here is how 6 SEHA teams did over the course of the weekend.
Champions League
Group B: Meshkov Brest - Paris Saint-Germain 29:28 (19:13)
Meshkov got off to an incredible start, perhaps their best start this season. They jumped to an early 7-1 lead, and later it was even +10 at one point, with the scoreboard showing 16-6. The fans in Belarus enjoyed an outstanding performance from their team in the first half, but PSG were determined to get back into the match, and they did. After a poor start, they completely turned the match around and went up by 2. However, Meshkov ended up taking 2 points which secured them the 6th place in Group B. Petar Djordjic was unstoppable with 10 goals, and Shylovich added 5. For PSG, Narcisse, Remili and Abalo had 4 goals each, as the French team already secured the first place in the group. Meshkov have 10 points after 13 rounds.
Group A: MOL-Pick Szeged - PPD Zagreb 30:28 (11:15)
Zagreb had a brilliant first half, but a short rotation cause by many injury problems perhaps decided the winner. Pick Szeged looked like a new team offensively in the second half, and defensively they were able to do just enough to keep Zagreb from scoring easy goals. Zlatko Horvat once again played as a right back, and was unstoppable with 11 goals. Damir Bicanic added 5, but Pick's players Sostaric, Banhidi and Skube combined for 20 goals to ensure an important win for Pick Szeged, as the Hungarians now have 13 points. PPD Zagreb have 6, and still need to play Kristianstad at home.
Group B: Celje Pivovarna Lasko - Aalborg Handbold 32:28 (15:12)
As expected, both teams were very offensively- oriented, knowing that Meshkov defeated PSG earlier, which gave no chance for both teams to qualify for the next round. Celje PL have done a good job in the first half, securing a solid lead. Once again, it was the back line Mackovsek- Mlakar who did a good job scoring, as they combined for 14 goals. Jaka Malus and Igor Anic were also playing well, scoring 5 and 4 respectively. It is interesting that not a single 7m shot was given in the entire match. In the end, Celje have 7 points after 13 rounds, Aalborg have 5 with another round yet to be played.
Group A: HBC Nantes - Vardar 27:26 (18:12)
A poor first half from Vardar, eventually was the difference in this match. Nantes achieved an important victory, which gives them 19 points in Group A, one more than Barcelona, and one less than Vardar who are yet to confirm their first place. Goalkeeper Dumoulin was brilliant in goal, saving 18 shots to help his team stun Vardar. This is their second loss of the season, and they simply could not find the back of the net enough times. Dibirov scored 6, and Cindric added 4. One more match is yet to be played in this group.
EHF Cup
Group C: RD Koper - Nexe 27:31 (13:16)
Another terrific outing for Nexe in the EHF Cup. This is their second win in the group which probably opened the gate for a place in the next round. Nexe did well throughout the entire match, keeping the lead they managed to reach in the first half. Even though Koper were up by 4 at one point early in the match, Nexe quickly turned things around and never looked back. Sasa Barisic-Jaman was once again the best player with 9 goals, Patrik Leban added 7 and Kristian Pilipovic did a good job in goal. This is Nexe's second win in the group, they have 4 points after 3 rounds.
Group A: Tatran Presov - SC Magdeburg 19:29 (11:16)
Slavko Goluza once again cannot be happy with his team's performance at home. Even though Magdeburg are a better team on paper, Tatran fans were hoping their team had a better day in the office than this. Tatran recently had some trouble scoring, as they are currently only on 63 goals after 3 rounds. This time Hrstka and Cip were their primary scoring options with 4 goals each. Musche was the best player for Magdeburg with 10 goals. Tatran are currently bottom of the group with 1 points, whilst Magdeburg have 6.