EHFCL and EHF Cup Preview: A key round in Champions League, Nexe and Tatran also in action
23.02.2018.

•

SEHA League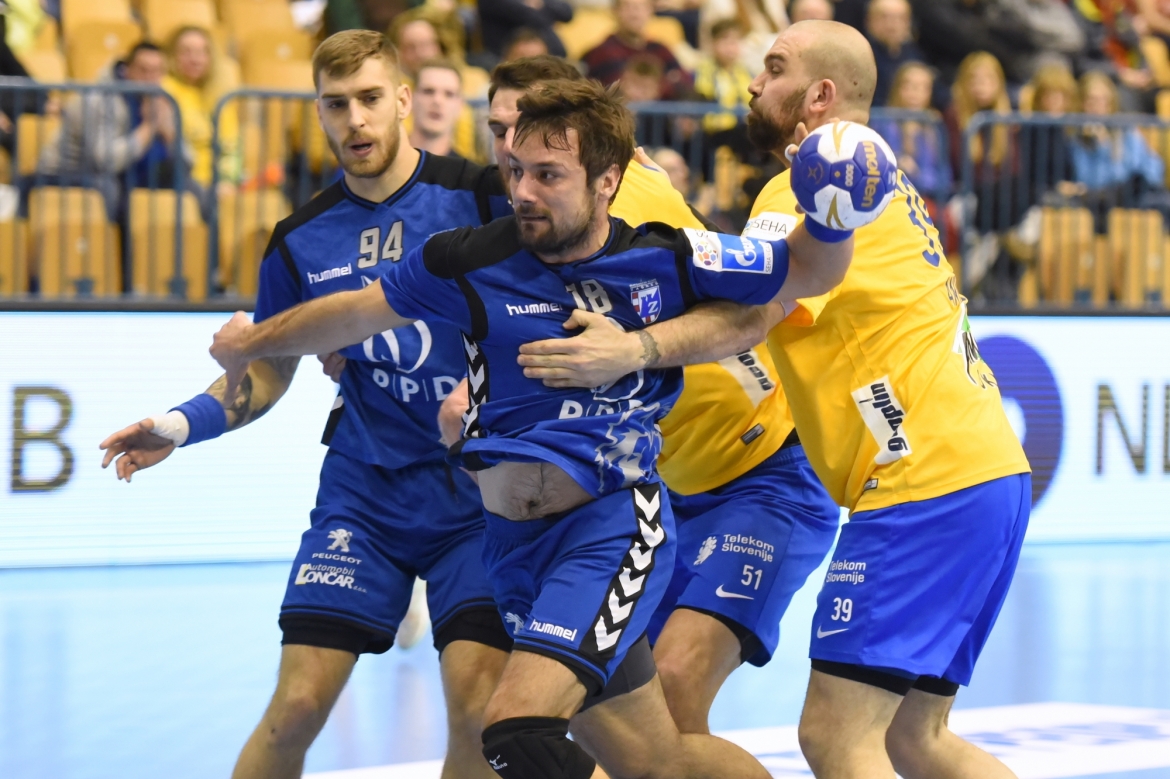 Last weekend was rather successful for most SEHA teams participating in European competitions. PPD Zagreb beat Nantes, Vardar got back to winning ways and Tatran and Nexe earner their first points in the EHF Cup. More action is in store this weekend.
Champions League
Champions League action for SEHA teams is commenced with a match in Hungary between MOL- Pick Szeged and PPD Zagreb. The strong Hungarians achieved some impressive results this season, including a terrific win in Zagreb, in September. In fact, Pick Szeged won all four last matches against PPD Zagreb. However, Saracevic's short-handed team are eager to earn more points, which would be massive in reaching the next stage. After beating Nantes, their confidence is high and it all points to a terrific clash.
After a not so good performance against Veszprem, Meshkov Brest have another demanding task on their hands. The Belarusian champions host the French powerhouse Paris Saint-Germain. PSG have recorded 11 wins in 12 rounds, and their 22 points are the most by any team this season. Even though Meshkov are very likely to go through as 6th in Group B, a very good performance is much needed after a poor result versus Veszprem. PSG won all three matches between these two teams, including the one in September, but can Meshkov surprise them?
The last match on Saturday is scheduled for 19:30, when Celje PL host Aalborg. Both teams are currently on a tally of 5 points, and a win would give the team a chance to go through, given that Meshkov do not take points against PSG. We should see a lot of goals in this one, as both teams like to play with a lot of pace, hence there were 62 goals in their last match, when Aalborg won in Denmark. Celje PL are the favourites this time, and they will look to take advantage of their home court.
The only Sunday match is reserved for the top two teams of Group A- Vardar and Nantes. Vardar recently recorded their first loss in Champions League, and Nantes were beaten by PPD Zagreb in the last round. Still, both teams have been enjoying remarkable campaigns, occupying the first two spots in Group A. Even though the match is in France, Vardar are deemed the favourites, but Nantes will be eager to get revenge, considering they lost in Macedonia earlier in the season. A great match is ahead of us.
Saturday February 24th
17:30 MOL-Pick Szeged - PPD Zagreb
17:30 Meshkov Brest - Paris Saint-Germain
19:30 Celje PL - Aalborg Handbold
Sunday February 25th
17:00 HBC Nantes - Vardar
EHF Cup
Nexe travel to Slovenia to face RD Koper. The Slovenian side's current coach is a well-known name in the world of handball- Veselin Vujovic. They started off with a win in Finland against Cocks, the same team Nexe beat in the second round. Nexe have looked terrific in this season's edition of the EHF Cup, with a great performance in Germany against Goeppingen and a big win against Cocks in Nasice. Vujovic's Koper are not a team to underestimate, and Nexe will have to be on top of their game once again.
Slavko Goluza's Tatran did not get the result they wanted in their first home match, last week. After a defeat in Denmark against Silkeborg, Tatran only managed to earn a point at home versus SKA Minsk. Now they host SC Magdeburg of the German Bundesliga, a team that won both matches so far in the competition. Magdeburg are the favourites in Group A, but Slavko Goluza and his team know quite well that their home court is one of their biggest assets in a fight for EHF Cup points this season.
Saturday February 24th
15:00 RD Koper - Nexe
18:00 Tatran Presov - SC Magdeburg