EHFCL and EHF Cup Recap: PPD Zagreb reach a massive win, Nexe and Tatran earn first points
18.02.2018.

•

SEHA League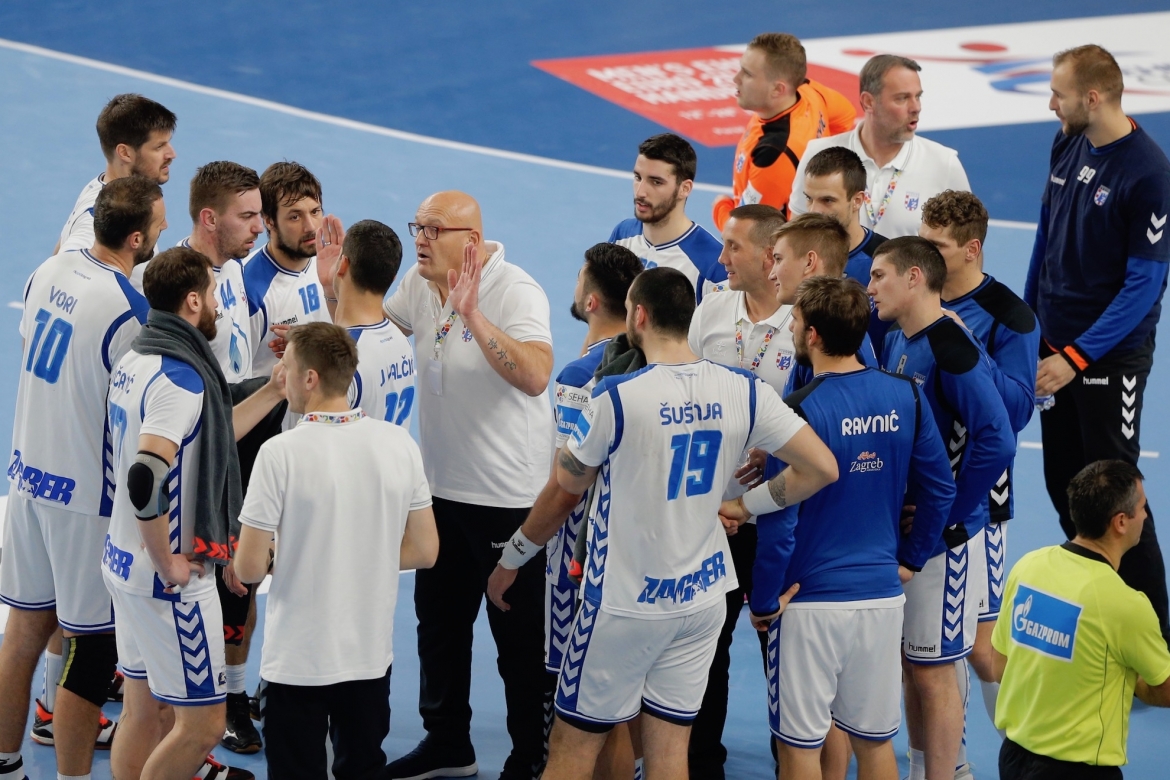 Four SEHA teams were in action over the course of the weekend in Champions League, and two played their first home matches in the EHF Cup group phase. Read how it all played out in the past few days.
Champions League
Group B: PGE Vive Kielce - Celje Pivovarna Lasko 37:31 (21:17)
A free-flowing, fun match for the fans who enjoyed 68 goals. As expected, Celje pushed the tempo, which obviously suited the strong hosts who were able to score 21 goals after 30 minutes. Manuel Strlek for Kielce and Igor Anic for Celje were the top scorers for their teams, tallying 6 goals each. Kielce were the heavy favourites in this one, and Branko Tamse can be happy with his team's offensive performance. However, they remain out of the Top 6 in Group B, with 2 wins, 1 draw and 9 losses after 12 rounds.
Group B: Telekom Veszprem - Meshkov Brest 34:22 (20:11)
Meshkov Brest were unable to keep the match close, and Veszprem looked like a much better day side throughout the whole game. It was simply a bad day in the office for Meshkov, and they have proved they can better than this. Momir Ilic and Dragan Gajic with 8 and 6 goals respectively, were the top performers for Veszprem. Roland Mikler was also spectacular in goal, and Meshkov did not have much of a chance, as the Hungarians took important 2 points. Astrashapkin and Stojkovic scored 3 for the Belarusians who remain 6th with 8 points in their bag.
Group A: PPD Zagreb - HBC Nantes 23:22 (12:8)
Zlatko Saracevic and his players pulled a brilliant win in Arena Zagreb, where Zagreb overcame a high number of injuries to beat Nantes who were second in the group prior to the match. Domagoj Pavlovic with 7 goals was the best player on the court for majority of the match, but Urh Kastelic had a game-winning save with under a minute to go, to keep the score 23:22. Zlatko Horvat played at the right back position, because of all the injuries, which makes the win even more impressive. PPD Zagreb now have 6 points, same as Kristianstad and Orlen Wisla Plock, and remain very much in contention for the next round!
Group A: Vardar - Pick Szeged 34:30 (16:14)
Vardar got back on winning track, after a loss to Barcelona last week. Timur Dibirov continued his spectacular recent form with 11 goals against Pick Szeged. Luka Cindric added 6 more, and former Nexe player Ivan Srsen had 6 for his new Hungarian team. It is an important win for Vardar, as it created a 3 point differential between them and Nantes, as Nantes were defeated in Zagreb. The reigning champions are the second team to reach 9 wins and 20 points, after PSG and are looking well in control of the first position in Group A.
EHF Cup
Group A: Tatran Presov - SKA Minsk 25:25 (13:11)
Slavko Goluza's men were unable to take 2 points on their home court against SKA Minsk. They had the lead at half-time. Overall, they probably deserved the win, as SKA Minsk did not have a single lead in the match, but both sides earned a point. Hrstka was terrific with 6 goals, and Ante Babic was very good with 5 more, but Tatran could not stop two players from the Belarusian team. Dontsov with 8 and Kulesh with 7 combined for 15 out of 25 goals for SKA Minsk, and lead them to an important point in Slovakia.
Group C: Nexe - Cocks 31:24 (16:16)
After an even first half, in which both teams looked sharp in offense, Nexe managed to establish dominance in the second 30 minutes. They looked much more organised in defence, conceding only 8 goals in the second half. Barisic-Jaman and Buvinic were unstoppable for Nexe, combining for incredible 17 goals. Nexe have continued with excellent performances in the EHF Cup this season, and now have 2 points in Group C. Goeppingen beat RD Koper in the other match, meaning they are on 4 points; Koper and Nexe have 2, and Cocks are without a point.