EHFCL Round 12 & EHF Cup Round 2 Preview: Meshkov and Vardar face Hungarian sides Veszprem and Pick Szeged
16.02.2018.

•

SEHA League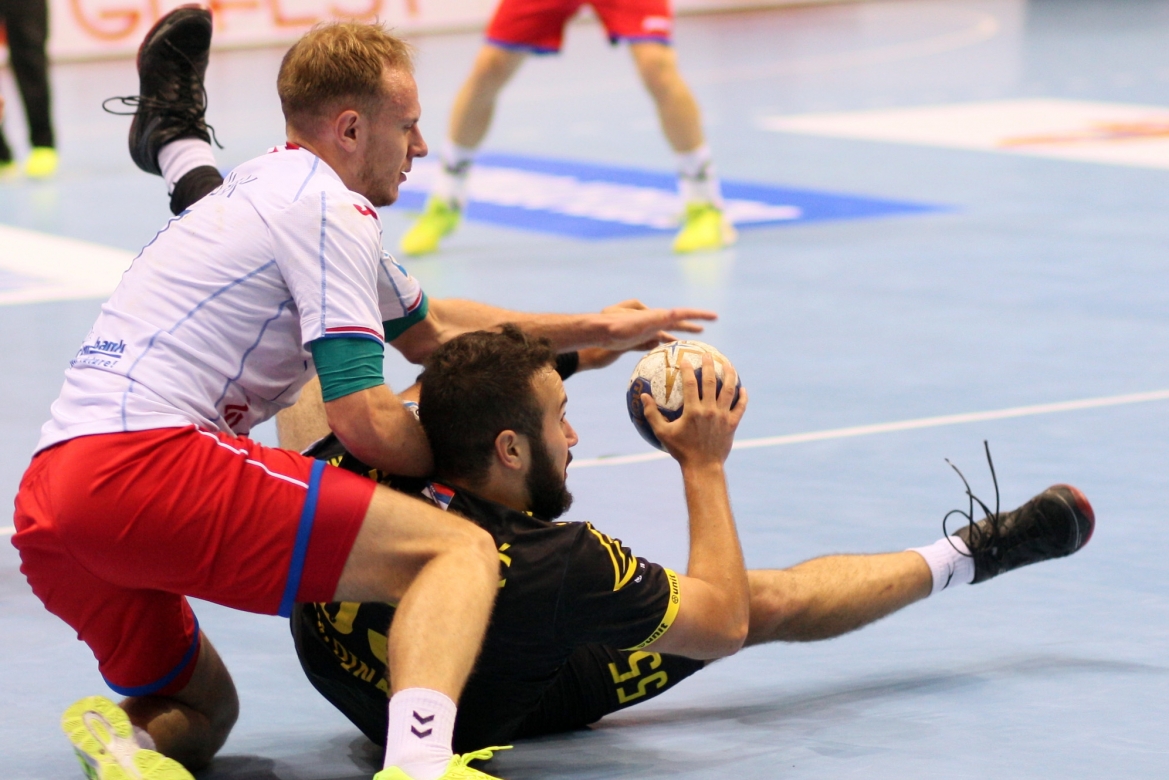 After we saw Vardar lose for the first time in Round 11, it is time for Round 12 of the EHF Velux Champions League. Four SEHA teams will look to gain precious points against their opposition.
After beating them in the first match in Group B, the Slovenian champions Celje Pivovarna Lasko are going to face Vive Kielce for the second time this season. The Polish giants will be eager to get 2 points on their home court, especially knowing they lost by 4 back in September. It has been a pretty disappointing campaign for Kielce so far, with only 3 wins and 9 points from 11 matches. Celje are currently on a 4-game losing streak in Champions League, but have left a pretty good impression with their performances in the challenging Group B. Can they cause another upset?
Meshkov Brest travel to Hungary to face the former SEHA - Gazprom League champions Telekom Veszprem. The Hungarians have enjoyed some success in this year's Champions League, but have 4 losses in the last 5 group matches. The two teams should know each other quite well, as they played a tight match bac k in September, but also met numerous times in the SEHA- Gazprom League. Meshkov need points to feel safer in the fight for the next round, and Veszprem want to be higher than where they currently are.
Saturday brings us another exciting match. Injury-affected PPD Zagreb host the strong French side Nantes in Arena Zagreb. Nantes have been one of the biggest surprises this season. They have 8 wins and 17 points, which puts them just one behind Vardar in Group A. PPD Zagreb lost an important match against Orlen Wisla Plock last week, and seriously need 2 points against Nantes on Saturday. They came close last time they played in France, but Nantes took the victory - 28:27. Surely, PPD Zagreb are well prepared for this big match.
Vardar is going to represent SEHA- Gazprom League on Sunday, as they host Pick Szeged from Hungary. Pick Szeged caused Vardar a lot of trouble back in October and that match ultimately ended as a draw! Gonzalez's player will surely give their best to ensure they get back on the winning track after a loss to Barcelona last week. Pick Szeged are currently 5th in Group A, with 11 points, and they will try to reach an even better position for the next round. They are a strong side, beating Rhein- Neckar Loewen in Germany, and Vardar will have to be at their best to earn 2 points.
Saturday Feburary 17th
16:00 Vive Kielce - Celje PL
17:30 Telekom Veszprem - Meshkov Brest
20:00 PPD Zagreb- HBC Nantes
Sunday February 18th
17:00 Vardar - MOL-Pick Szeged
EHF Cup Round 2
After the defeats in Round 1 of the Group stage, Nexe and Tatran Presov will look to bounce back on their home courts. Nexe host the Finnish team Cocks and Tatran play SKA Minsk in Slovakia.
After a draw in Pancevo and a previous defeat to Bjerringbro- Silkeborg in Denmark, Tatran Presov will look to take advantage of the home court as they host SKA Minsk from Belarus. They overcame the Spanish club La Rioja and reached the group stage of the EHF Cup through qualification. A tight match is expected, but Tatran Presov are probably the favourites, because of the home court. SKA Minsk also lost the first match, to probably the best team in this group- Magdeburg. It is still early, but this match might be the key one, if these two teams want to go through to the next round.
On Sunday, Nexe host a team from Finland- Cocks. It is a similar situation to Group A, where the losing teams face each other in Round 2. Nexe left a terrific impression, and gave the reigning champions Goeppingen and Kresimir Kozina a really hard time in Germany, losing by only three goals. A key player to stop in Cocks' team will likely be Nico Ronnberg who scored 11 goals in the first match, when Cocks lost to Koper at home. A victory for Nexe would be extremely important, and knowing how they have been playing in the EHF Cup this season, they are the favourites to do so.
Saturday February 17th
18:00 Tatran Presov - SKA Minsk
Sunday February 18th
18:00 Nexe - Cocks