EHFCL Round 11 & EHF Cup Recap: Vardar lose for the first time, Nexe did well in Germany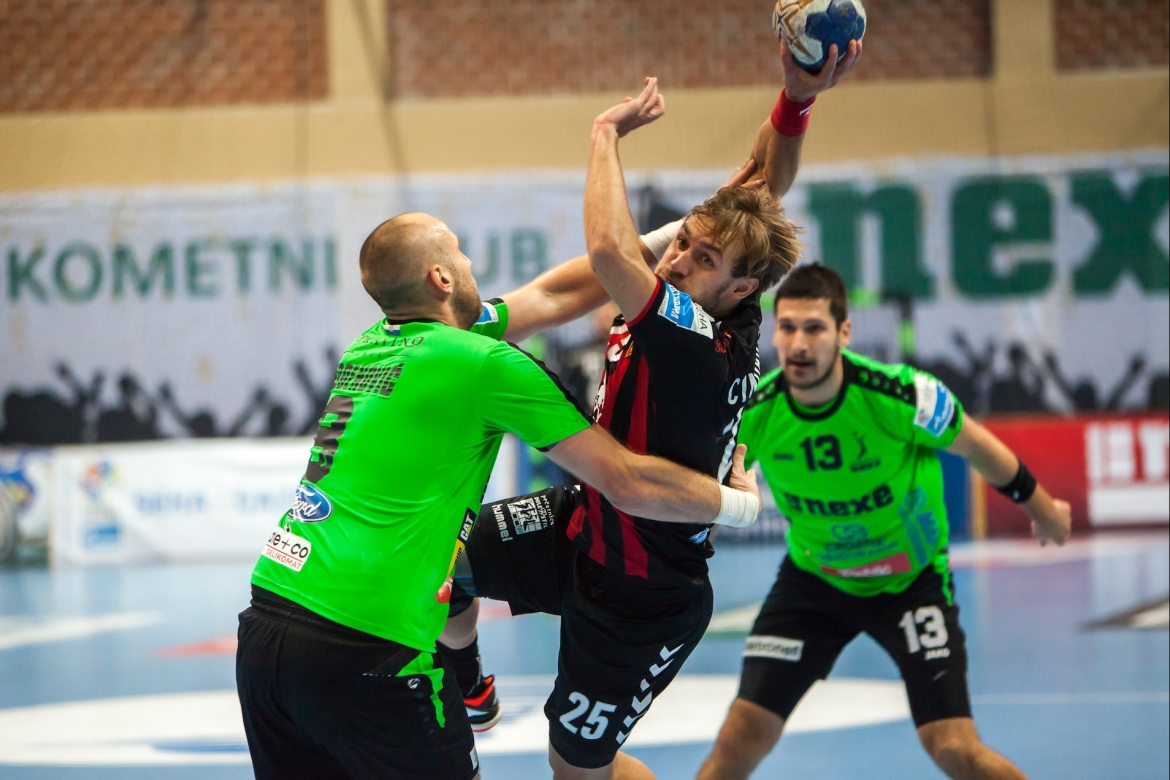 Six SEHA teams were in action in European competitions this week. Meshkov Brest opened things up with a draw against Aalborg in Champions League. Tatran Presov and Nexe played in the first match of the group stage in the EHF Cup, and Celje PL hosted Paris-Saint Germain. Check out how it all played up!
Champions League
Group B: Meshkov Brest - Aalborg Handbold 23:23 (10:12)
An important match, which Meshkov could not afford to lose, as they compete with Aalborg for the second round. The Danish side had the lead at half-time, but were forced to fight for a point, as Meshkov had a 23-22 lead before the match ended. Petar Djordjic scored 5, and four other players added 3 more goals for the Belarusians in this low scoring clash. Former PPD Zagreb man Lovro Jotic scored 2 goals for Aalborg, as the teams shared points on Wednesday. Meshkov have 8 and Aalborg are on 5 points after 11 rounds.
Group A: Orlen Wisla Plock - PPD Zagreb 27:24 (13:10)
Perhaps the most relevant match for these two teams in Group A. Wisla Plock started the game well, grabbing an early lead and keeping it for the entire match. Zagreb suffered another injury loss, when Mario Vuglac left the game in the first half. At times it looked like PPD Zagreb are ready to make a comeback, but Wisla Plock scored when it was necessary to ensure that 2 points stay in Poland. Sime Ivic was the top scorer for Wisla with 5, and Damir Bicanic had 9 for PPD Zagreb. The Croatians are now bottom of the Group A.
Group A: Barcelona - Vardar 29:28 (15:14)
Vardar are beaten in Champions League. After a 10 match unbeaten streak, Barcelona have managed to take 2 points against the reigning champion. It was a close match all along, with both Spanish goalkeepers Perez de Vargas and Sterbik giving their best effort to help their teams. Barca did well in the end, and punished every mistake Gonzalez's men made in the match. In the end, it was a valuable victory for the hosts, who now have 14 points, whereas SEHA champions have 18.
Group B: Celje PL - Paris Saint- Germain 26:31 (13:17)
As expected, Celje managed to provide good resistance against the French giants. Even though, PSG held the lead for the entire match, Celje were constantly 'knocking on the door' and did not let them switch their focus off, for one second. Although, they were left empty-handed Tamse can take some positives out of this performance. Mackovsek scored 7 goals for the Slovenians and Tilen Kodrin added 5 more to this solid Celje match. Uwe Gensheimer was unstoppable with 7 goals, to give PSG their tenth win of the season in Champions League.
EHF Cup
Group A: Bjerringbro- Silkeborg - Tatran Presov 27:19 (15:10)
The strong Danish side established their dominance early on, with a 5 goal lead at half-time. Slavko Goluza expected a difficult match, but still wanted to motivate his team to give their best. Tatran's strongest weapon is going to be the home court, so this loss should not be too dissapointing. Nielsen scored 7 for Silkeborg, and Tatran were led by Lukas Urban and Jakub Hrstka who combined for 12 goals.
Group C: Frisch Auf Goeppingen - Nexe 30:27 (16:15)
A very good match for Nexe, and perhaps they even deserved a point from this match. The Germans only needed a couple of minutes to secure a safe lead which they were able to keep until the very end. Nexe did really well for almost the entire match, keeping the score close. The team gave their all in this one, and Hrvoje Horvat can be proud of their performance. Damgaard Espersen scored 7 for Goeppingen, and Kresimir Kozina had 6 against his old team Nexe. The veteran Zrnic led Nexe with 7 goals, as Nexe start the group stage with a good display.