Babic: "The outcome is realistic"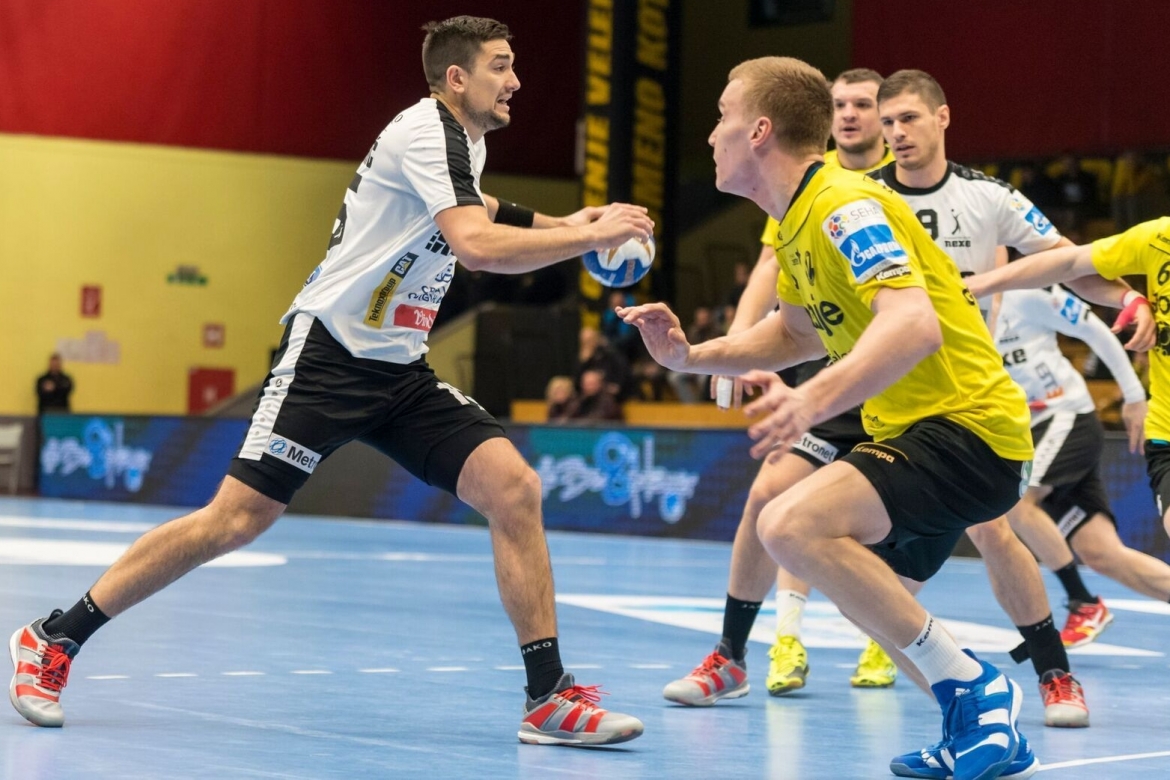 Gorenje Velenje - Nexe 30:30 (13:14)

(Pejovic 6; Ferlin 13 saves / Sipic 6, Buvinic 6, Zrnic 5)

Hrvoje Horvat, NEXE coach:Congratulations to both teams on a good match. Game was interesting and tense. In the second half we gave them too much space in defense and because of this we are not leaving Velenje with all three points. Match was in the end decided with one shot. We still have things to improve but I think we delivered a solid performance.

Perica Lelic, NEXE goalkeeper:
Good, tough match. We were well prepared and have to be satisfied with this point although we had a chance to extend the gap to four at one point. Gorenje showed experience in the end.

Zeljko Babic, Gorenje Velenje coach:
We have a lot of injury problems at the moment. Our defense was bad when NEXE played with an additional player on the court. In the second half NEXE dominated the court and it is important we showed character. The outcome is realistic.

Rok Ovnicek, Gorenje Velenje player:
Difficult game is behind us in which both teams wanted to win. We made too many mistakes and were simply not strong enough today. We have to be satisfied with the outcome.