Kristopans: "We experienced a little crisis"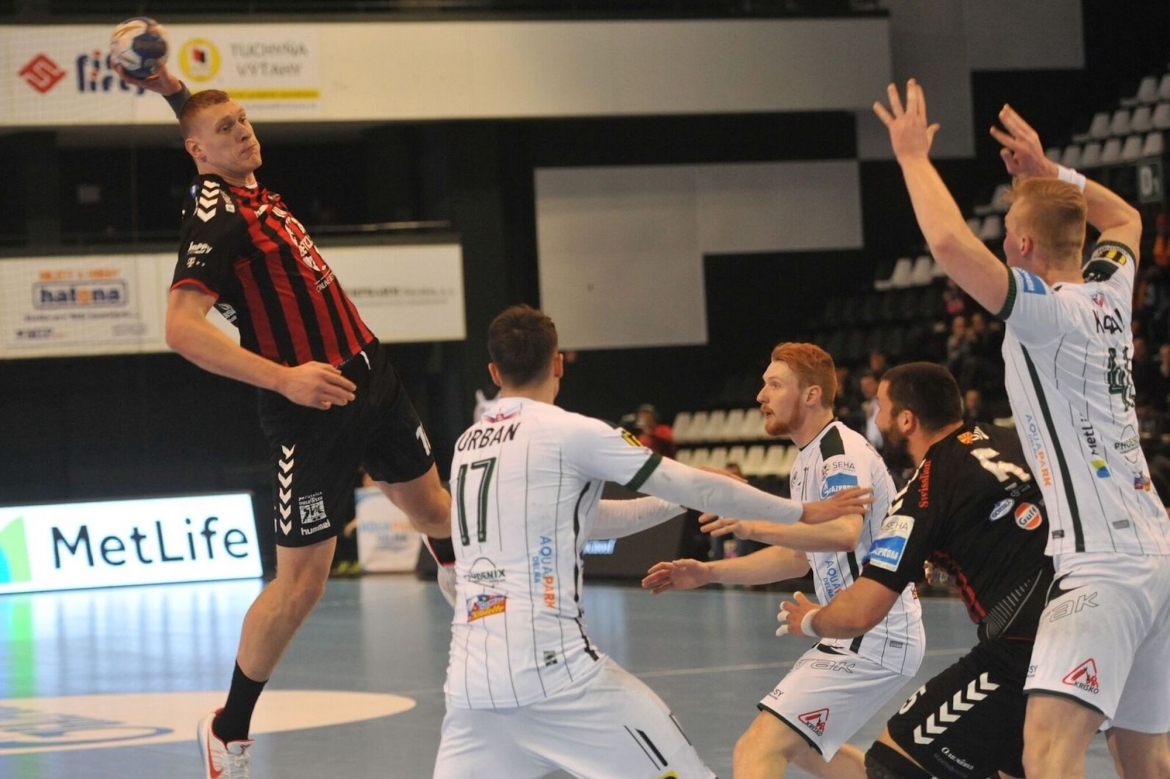 Tatran Presov - Vardar 22:30 (13:14)

(Hrstka 8, Vucko 3, Kasal 3 / Dibirov 9, Kristopans 5, Cindric 5, Vojvodic 5; Milic 12 saves)
Slavko Goluza, Tatran Presov coach:
We prepared for the game thoroughly and wanted to win it. We had a huge motivation and saw our chance in the fact that Vardar is coming here with a weakened roster. In the first half we defended and ran very well scoring some easy fast-break goals. In the second half I expected us to deliver the same, defend well and keep the tempo high in attack but that did not happen as we obviously at the moment don't have the quality to compete against Vardar. We can only be successful if we defend well and run a lot which we did not show in the last part of the game.
Janus Lapajne, Tatran Presov player:
We started the game little bit nervously making some unnecessary technical mistakes. In the first half we played good defense and were able to keep up with favored guests. In the second half our defense was simply not on the same level and even in chances when we could take care of the ball and put Vardar under some kind of pressure we did not do that. We were making mistakes and Vardar kept on punishing us. We have to be disappointed with final ten minutes but also congratulate Vardar. They proved to be a top team with great players.
Raul Gonzalez, Vardar coach:
Very difficult game for us, we knew how good Tatran can be in both defense and attack, especially at home. In the first half we did not play good in neither attack nor defense. Second half was fortunately much better, we had a few steals and scored some easy goals. In last ten minutes everything functioned perfectly for us and we're obviously happy. Important victory.
Dainis Kristopans, Vardar player:
We experienced a little crisis in the first, made a few turnovers allowing Tatran to level the score. Second half was better from our side as we managed to extend the lead and win the match in the end. Congrats to Tatran. I believe we decided everything in final ten minutes of the encounter.