Best 7 of SEHA December
27.12.2017.

•

SEHA League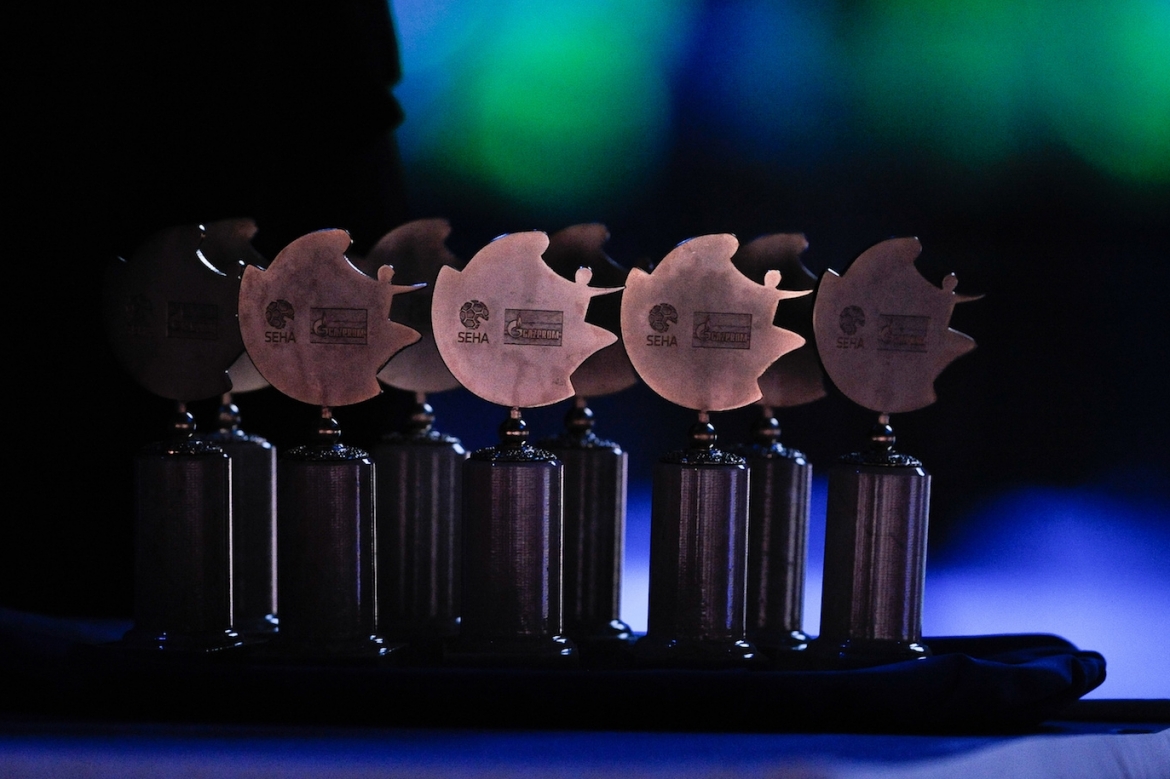 After 21 matches in December SEHA - Gazprom PRESS team faced a tough job choosing the best in the month behind us. Celje PL, Vardar and PPD Zagreb were dominating while Dinamo Pancevo surprised many.
GoalkeeperIvan Pesic - HC Meshkov BrestIvan Pesic signed a contract extension with Meshkov all the way until 2022. That's the best proof of what he brings to the table in Brest. He was remarkable with 17 saves against PPD Zagreb.
Left wingerJakub Hrstka - HC Tatran PresovGreat Czech. Ten against Gorenje, nine versus Celje. He's quite comfortable against Slovenian goalies. Third best scorer of the season with 50 in 2017.
Right wingerPavle Banduka - HC Dinamo Young leftie from Pancevo was one of the most important players in his team's successful campaign in the final month of the year. Three goals in Nasice to help his team secure a point and a key goal against Vojvodina which eventually decided Serbian derby.
PivotZarko Pesevski - HC MetalurgYoung giant from Skopje is growing better and better from season to season. He's one of team's most important players this season. Great scorer proved his value with seven in Celje, five against Vardar and four in Nasice.
Left backDamir Bicanic - HC PPD ZagrebAfter Mandalinic left for Berlin, experienced national team players stepped in showing Zagreb has nothing to grieve for. Eight against both NEXE in Nasice and in Brest, ten versus Vojvodina.
Middle backJaka Malus - HC Celje Pivovarna LaskoJaka Malus is growing into one of Celje's leaders after Zarabec left during the summer. Six in Slovenian derby against Gorenje, four to help his team win in Brest.
Right backJorge Maqueda - HC VardarStrong Spaniard is a player who never leaves his team hanging. Even when they are tired, when their minds are already on vacation he puts in maximum effort and helps Vardar remain invincible. 7/7 in Velenje to close the first part of the season.
CoachBranko Tamse - HC Celje Pivovarna LaskoFive matches in December, five victories and a huge step towards their first SEHA - Gazprom Final Four appearance. When we also take Champions League into consideration we can conclude Celje had a real good first part of the season.