Be8player announced the winner of this year's contest!
21.12.2017.

•

SEHA League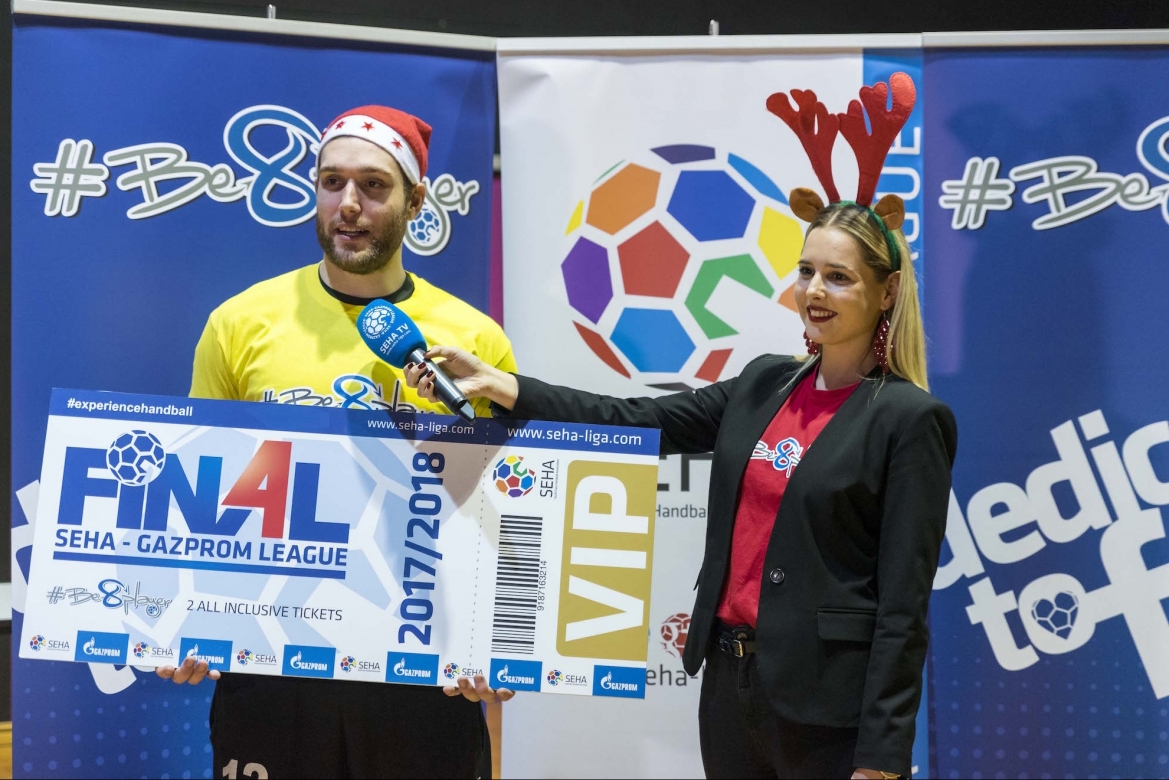 After nearly two months, Be8player's Best Handball Fan Contest organized by the SEHA - Gazprom League and Be8player is finished. The contest was organized in 3 rounds. Round One winners won match tickets and special Be8player t-shirts. Fans from various SEHA teams, 14 in total, collected the most likes in Be8player's Facebook and Instagram comment section and proceeded to the next round. Their next task was to send us a photo with their favorite handball player. It was really good to see so many fans sharing their precious memories for a chance to win 2 all-inclusive tickets for the SEHA - Gazprom League Final 4. Seven fans collected the most likes in our Facebook photo album and got a chance to feature in the next round. Of course, they received more nice awards - this time, seven fans won a gift pack from their favorite team.
The third and perhaps the most interesting round was also the contest final. Seven fans needed to show us their creativity. Most of them decided to go for the classic drawing and did a great job, but we were also pleased to see some fans doing something else like Christmas ornaments or using Photoshop. However, the final decision was on the players and they picked Nemanja Malicanin as the contest winner. Nemanja is a Dinamo fan, who drew 10 players from 10 different SEHA - Gazprom League teams. He won 2 all-inclusive tickets for the SEHA- Gazprom League Final 4 in May. Congratulations to Nemanja, but also to everyone who took part in Be8player's contest!