Celje finish strong for their fifth win of the season
06.12.2017.

•

SEHA League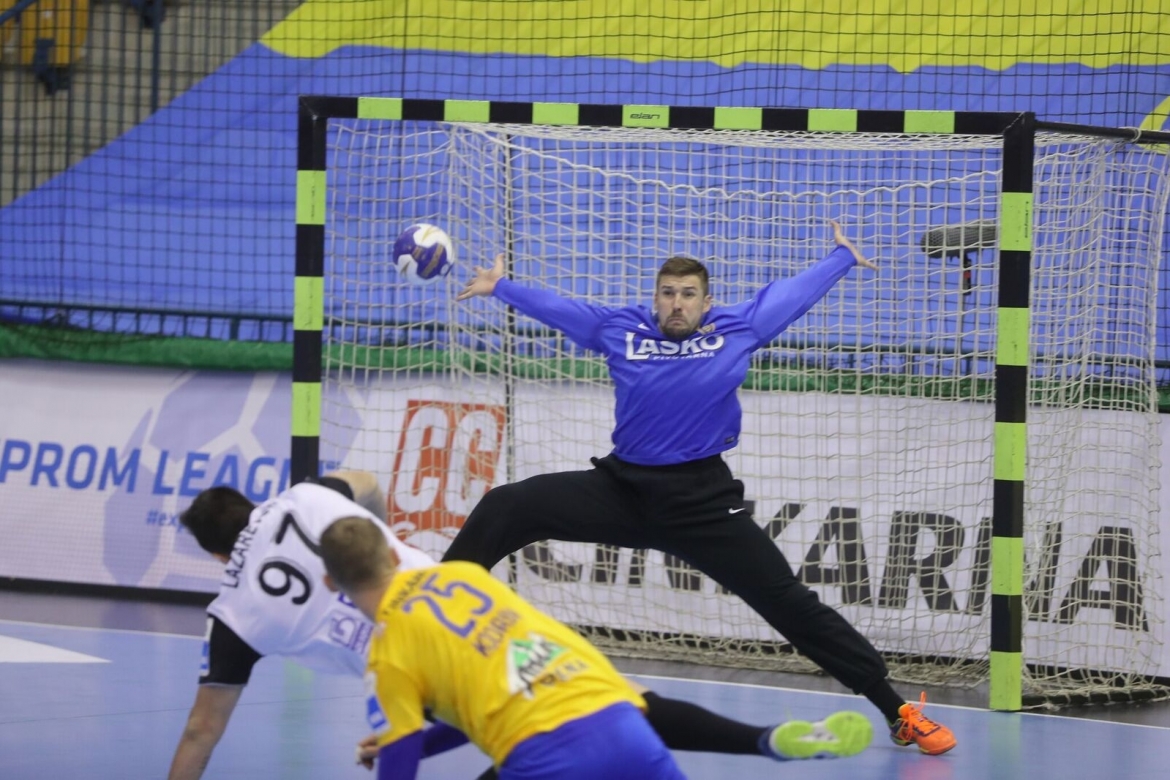 Slovenian champs Celje Pivovarna Lasko managed to stay on SEHA - Gazprom League Final 4 course with their fifth win of the season defeating Metalurg 34:25 (15:12).
Final result might suggest this was an easy win for hosts but that is far from what was really happening in Zlatorog Arena on Wednesday night. Guests were able to stay close all the way until about 20 minute before the final whistle, mostly due to a really good performance from their duo Jaganjac - Pesevski. Teams were last time levelled at 16:16 (35') but after that remarkable Urban Lesjak took over finishing the match with incredible 19 saves and clearing the path for his teammates in this one. After 10 good minutes on both sides of the court Celje managed to enlarge the gap to six with only ten minutes to go and the deal was sealed.
Tilen Kodrin scored 10 for hosts, Matic Groselj added six. On the other side Halil Jaganjac finished the match with eight, Zarko Pesevski connected six times.
With this win team from Celje has managed to overtake third position from PPD Zagreb and they are only one point shy from Meshkov which has 18.