Gonzales: "I hope fans enjoyed this one"
28.11.2017.

•

SEHA League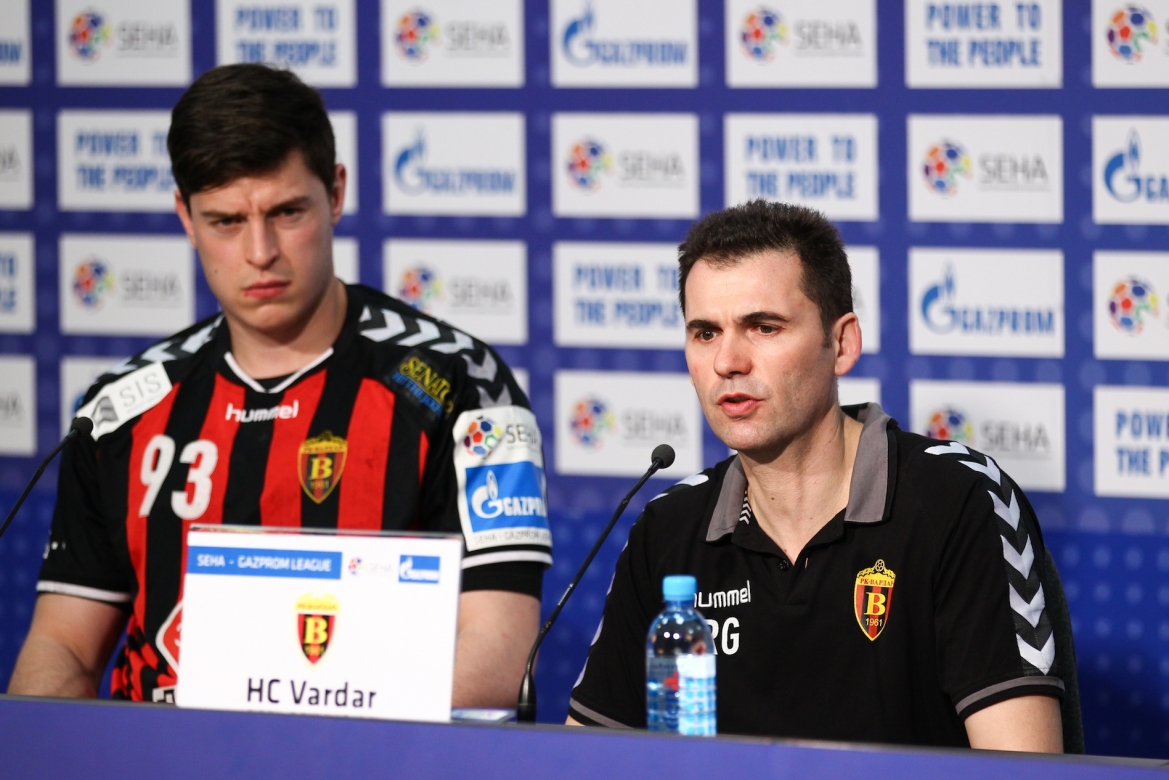 Nexe - Vardar 21:30 (11:15)

(Srsen 6, Sipic 3 / Kristopans 6, Cupic 5, Cindric 5; Milic 12 saves)

Hrvoje Horvat, NEXE coach:
I can't be satisfied when my team loses, even against European champions. Vardar play the most beautiful handball in Europe, organized, powerful, mightily… We led 9:8 and a few more times during first 25 minutes. However, in that period we didn't score from some good chances and that proved to be decisive. After that period Vardar played much better in defense and I can say that was a very big school for our players. We are maybe sorry we didn't deliver better resistance because I believe our fans deserved that.

Perica Lelic, NEXE goalkeeper:
Of course, Vardar deserved this victory. We are very sorry because of our fans. They deserved a better performance from our side. We must be able to play better longer than this. However, Vardar' quality decided this one, we must be honest.

Raul Gonzales, Vardar coach:
We came to Nasice with a goal to win. It was hard during first 25 minutes but after that we played much better. Especially during the second half. Congratulations to NEXE of course on a good mach and good atmosphere. I hope fans enjoyed this one.


Mijajlo Marsenic, Vardar player:
It's always nice to come to Nasice. This time hall was full and it is visible people here understand handball. We had some problems early into the match but later we managed to make everythinf work better scoring easy goals and deciding the match. Final result might not be realistic but that's handball. Good win against a good team.