Vardar too fast for NEXE
28.11.2017.

•

SEHA League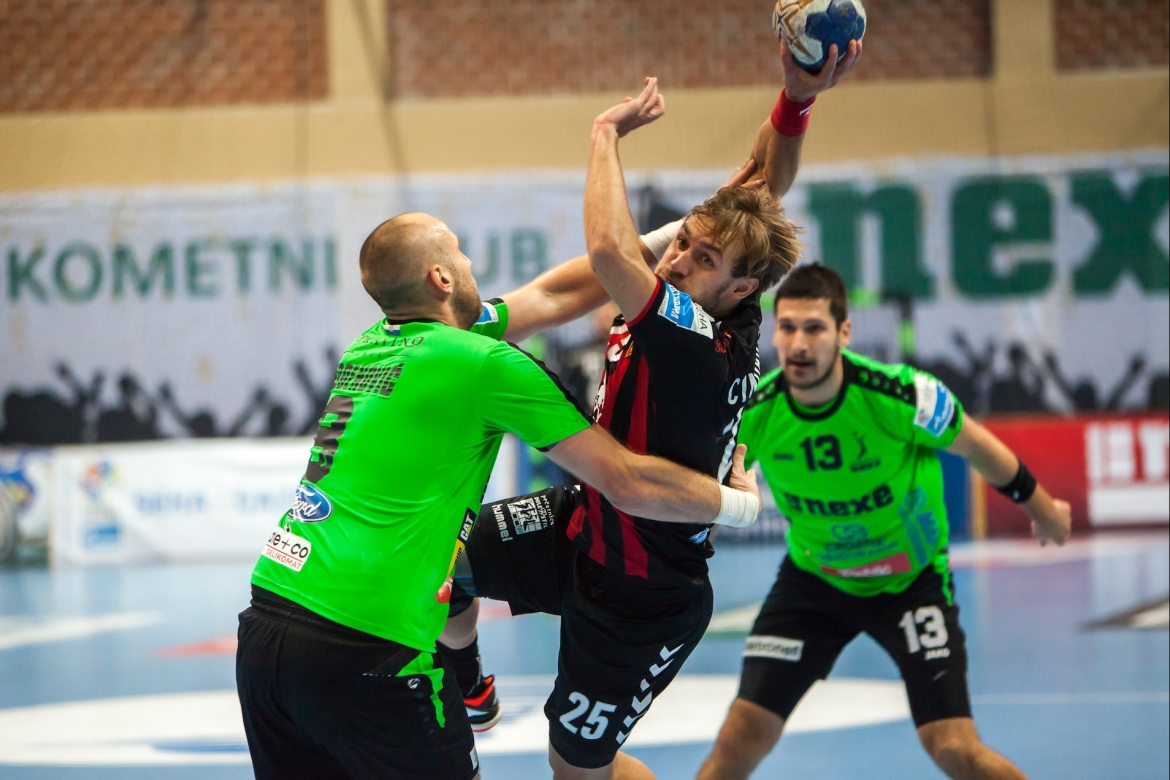 Match in King Tomislav sports hall in Nasice finished without any doubts an uncertainty. Vardar continued their winning streak beating hosts 21:30 (11:15) for their eighth win of the season. NEXE were able to stay close until 10 minutes before the break mostly due to a strong performance from their right back Ivan Srsen who scored 3 in that period. Hosts even had a realistic chance to go on +2 but away goalie Strahinja Milic stopped Vedran Zrnic' seven meter attempt.
In final minutes od the first half however hosts started playing way better, they were focused on both ends of the court and closed the first half with +4. In addition to that they opened the second half with three goals in a row sealing the deal in this one. NEXE put in a bit more effort on the defensive side of the court especially focusing on duo Cindric - Karacic but that did not give any results.

Kristopans led Vardar with 6, Cindric and Cupic added 5 each. Ivan Srsen on the other side scored 6 for hosts - all in the first half.