Lukas Urban just short of double-double as Tatran dominate Vojvodina
14.11.2017.

•

SEHA League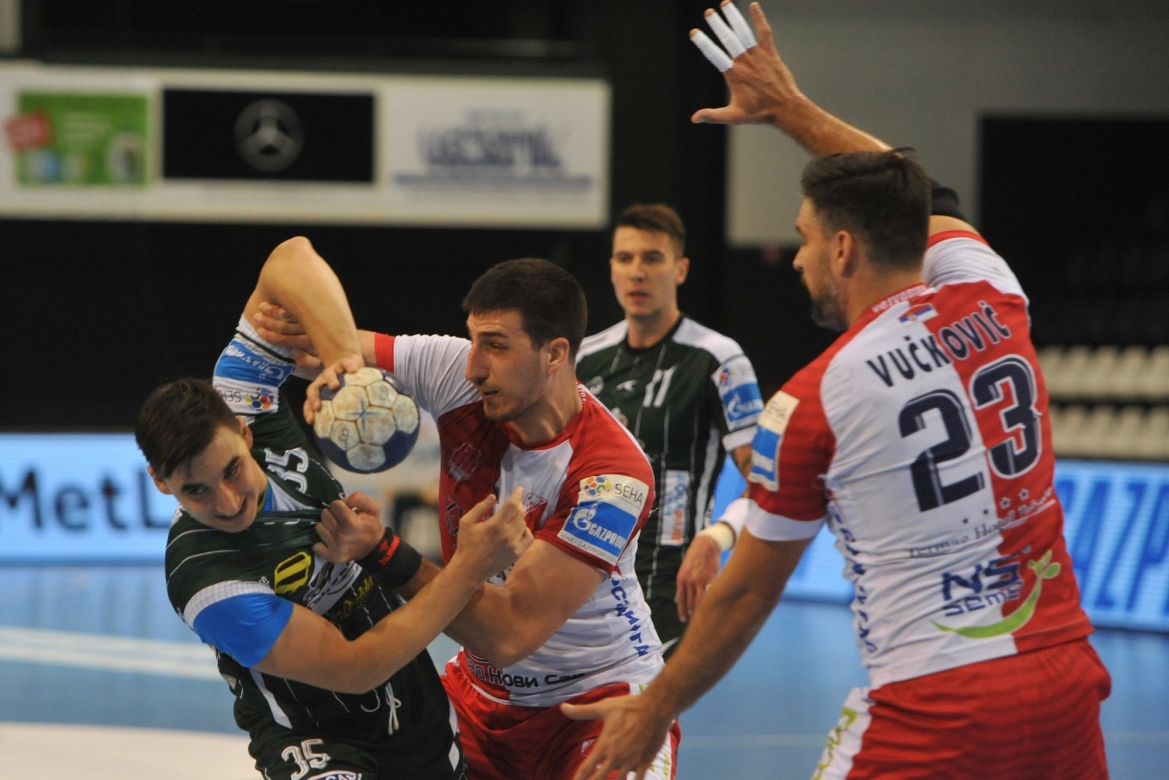 Tatran have once again managed to prove their good form this season dominantly beating Serbian champs Vojvodina Novi Sad with 35:26. Deal was already sealed after first 30 minutes with Slavko Goluza and his boys opening the gap to +10 (14:4) ten minutes before the break having huge +11(22:11) going into the lockers after the half-time whistle.
It is never easy to cut such lead in the second half, especially when the leading team has so many players in good mood like Slovak champions had today. Tomas Cip led the attack with 9, young prodigy Lukas Urban added 8 with unbelievable 9 assists while Croatian sensation Bruno Butorac shined with 4 to go along with 6 dimes. When you add that Cvitkovic and Chupryna combined for 11 saves it is clear there was not much team from Serbian north could really do today.
However, it would be unfair not to mention Milos Jovanovic and his 6-goal 4-assist performance as he was leading Vojvodina's attack today. In the next round Tatran will travel to Skopje to meet Metalurg and Vojvodina will face another tough challenge welcoming Celje PL.