Good goalkeepers + Igropulo = easy win for Meshkov against Nexe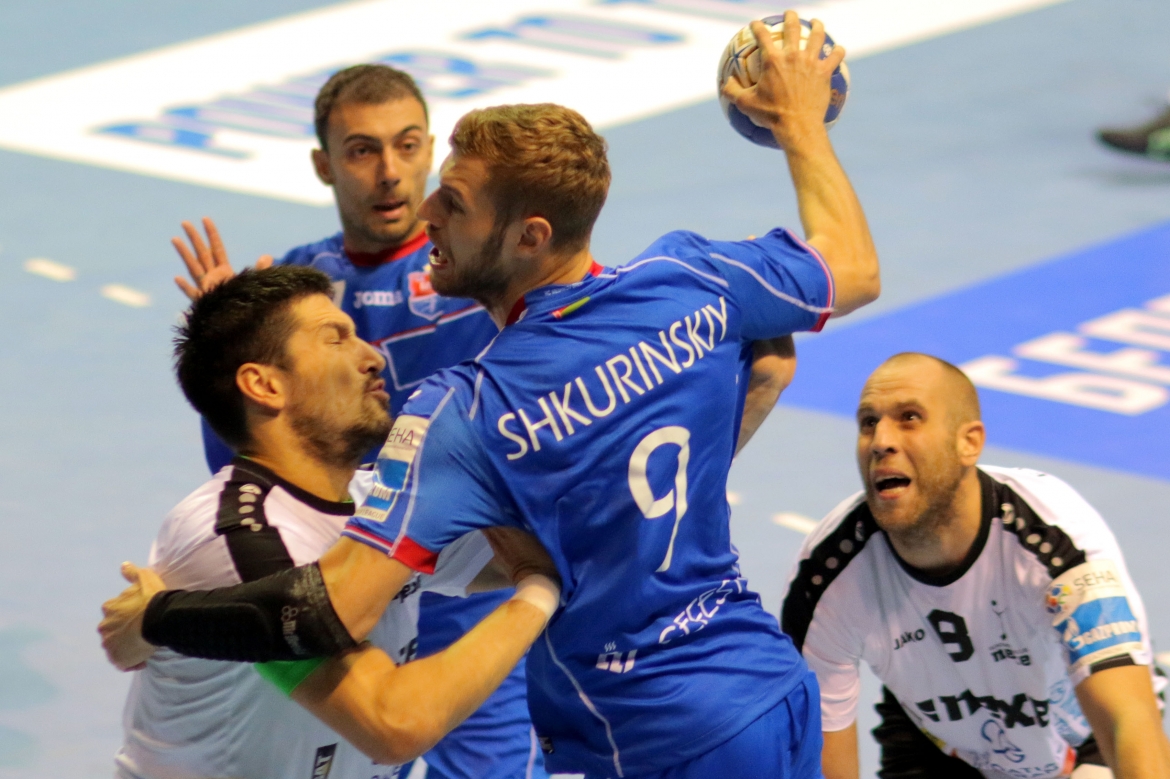 Boosted by an amazing performance of their goalkeepers (16 saves) as well as Konstantin Igropulo' dominant attacking outing with 9 goals, Belarus champions Meshkov Brest managed to easily sail past Nexe with a 35:23 (14:13) victory.
Second half decided everything with guests being able to play a competitive match against favoured hosts only in opening 30 minutes. Double-digit result in the end surely isn't a true reflection of what was happening on the court throughout the full course of the match. Team led by Hrvoje Horvat was way better in the first half than they were in second when Ivan Pesic proved his worth with 8 tough saves helping his team slowly enlarge the gap and seal the deal.
After a levelled start of the second half, guests stormed off to +10 (29:19) only 10 minutes before the final whistle securing three important points to keep them in race for Final Four ticket. It is however, despite of a quality second-half performance, clear Bebeshko and his players still have a lot to work on in case they wish to achieve their goals on both stages this season - SEHA and EHF Champions League.