Round 1 derby in Velenje as Celje PL come to visit
29.08.2017.

•

SEHA League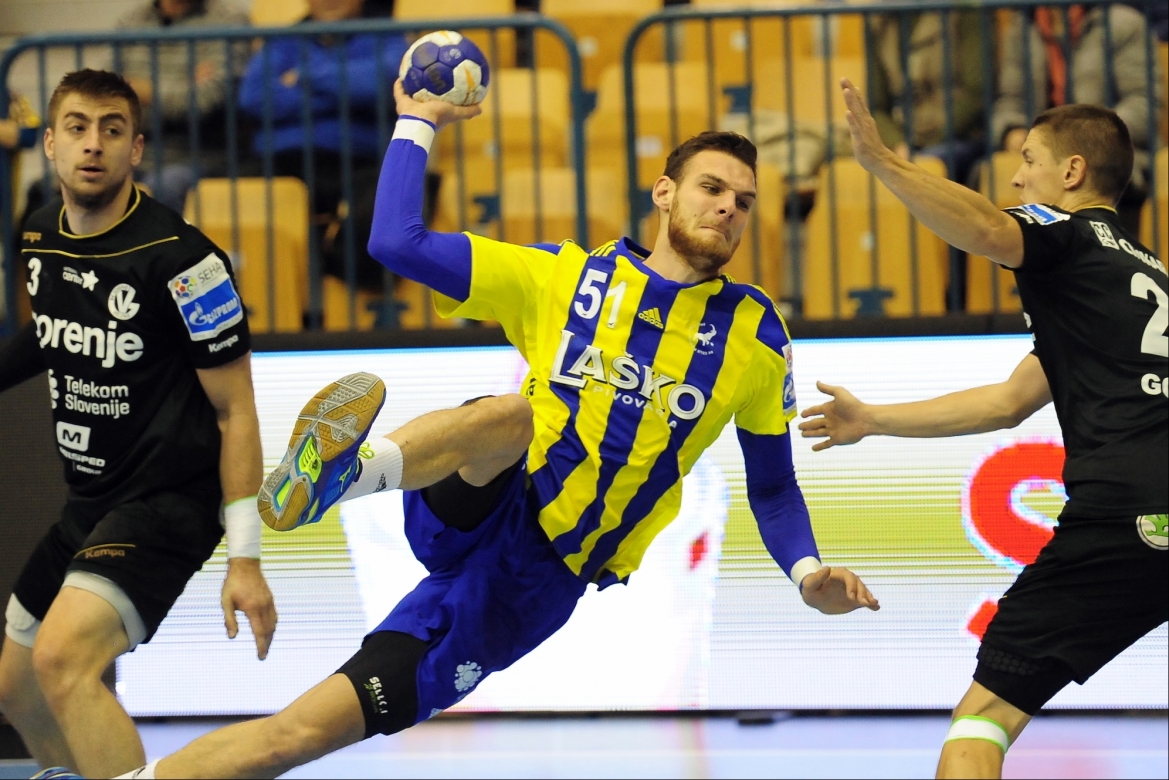 Round 1 derby will surely be Slovenian duel between Gorenje and Celje Pivovarna Lasko. Speaking of national derbies this one is surely the most attractive one and the one which attracts the most attention. We also have to say that Celje PL and Gorenje finished last season next to each other on League's table and that they will this season be serious challengers in F4 race. Gorenje with new coach Babic, Celje with a whole new squad and a new leader, former Gorenje' player Uros Mitrovic. It's hard to pick a favorite in matches between these two opponents. Celje have managed to reach two wins last season but results are suggesting it was far from easy, especially narrow 27:26 win to open the season in Velenje but also a 25:25 domestic championship draw in Velenje as well as 29:28 win in Celje to seal the deal. We're without doubt poised for a great match.
Zeljko Babic, Gorenje Velenje coach:
Team was training hard in preparations for the new season. We've had some minor injury troubles but luckily all our players are in great shape and ready for the match which is waiting for us on Wednesday. Celje PL is a great team but we are mentally and physically prepared for the challenge. Of course we want to win, but this is just one of the games in the set. Our goal is to become national champions and bring the crown to Velenje so we are building a quality team. That will however take some time because final games in national championship will be far from easy.
Jan Grebenc, Gorenje Velenje player:
We're building a great team spirit. Coach Babic has some fresh ideas which are still quite new for us. We will however surely get to learn all of his methods during the season as we're already catching up. We are training hard for this match and we will give our best to win it.
Branko Tamse, Celje PL coach:
SEHA League starts on Wednesday for us with a national derby in Velenje. Long and hard season in ahead of us in which we will compete for five different titles so we are expecting an interesting one. We have quite a few preparation matches behind us. Our roster experienced some changes during the summer so we're obviously still working on our game, making everything function in the best possible way. We however still have a lot of space for improvement. I don't think we'll be on the best possible level we can be on Wednesday but I expect us to show what we're capable of. I believe the match will be interesting for fans and that we'll in the end be satisfied with the result.
David Razgor, Celje PL player:
Just like last year, we're opening SEHA League season with a match against Velenje. We're always going there with one goal and that is a win. This time it is no different although we've faced some roster changes during the off-season but so did they. Newcomers are slowly adopting our principles with the last match proving we're progressing as a team. Some of them still need time just like we need some time to get used to them but I believe we'll manage to make things work well for Wednesday and that it will be enough.
Match will be broadcasted on Arena Sport channels (SVK, CRO, MNE, MKD, SRB, BIH) as well as on Sport TV (SLO).