Blowout win for Meshkov against NEXE as they stay on F4 track
14.02.2017.

•

SEHA GAZPROM LEAGUE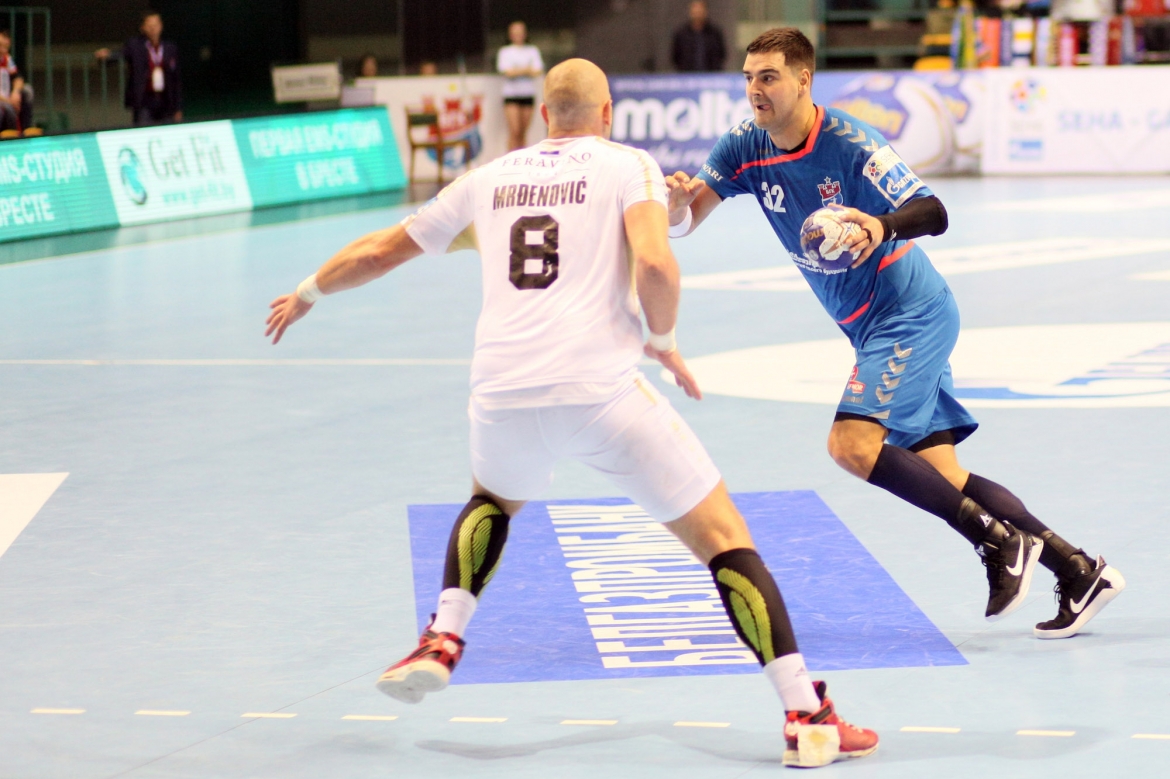 Meshkov Brest have managed to reach a clear win beating NEXE 37:29 staying in race for F4 place. Belarusians are now only two steps away from F4 needing two more victories to achieve it.
Home team was under a lot of pressure before the game but it was not quite visible on the court with their players being fully focused and ready even with Atman, Jamali, Nikulenkau, Tioumentsev and Vukic being sidelined for the duel.
In the end a real blowout win, 19:12 after first 30 to already seal the deal at the end of the first half. Meshkov will in 10 days in Slovenia play Gorenje but most important regular season match for them will be their last one, in Croatia, versus PPD Zagreb.
Sergey Bebeshko, Meshkov coach:
We showed our best performance despite of missing six key players today. I am glad that our young players showed good game today. We've played well in all aspects. Now we are focused on the next game and that's general approach we should have from this moment on because every match is now important.
Andrey Yurinok, Meshkov player:
We've played very well in attack. NEXE have made many mistakes giving us multiple counterattack goals opportunities. We've enlarged the gap early and it was not hard to keep it that way until the end.
Hrvoje Horvat, NEXE coach:
Meshkov were excellent today, we did not stand a chance. Our goals was to play much more aggressively in defense but we've failed. We tried to play various systems in defense but today you can not succeed without aggressive approach.
David Spiler, NEXE player:
Meshkov Brest played extremely well today. We were not focused enough and this was our major problem today. We can play much better. Also defense did not show much today. Our team is young and still needs to learn. I think next season we'll play better.