NEXE want to stop black series against Slovenian team
07.02.2017.

•

SEHA GAZPROM LEAGUE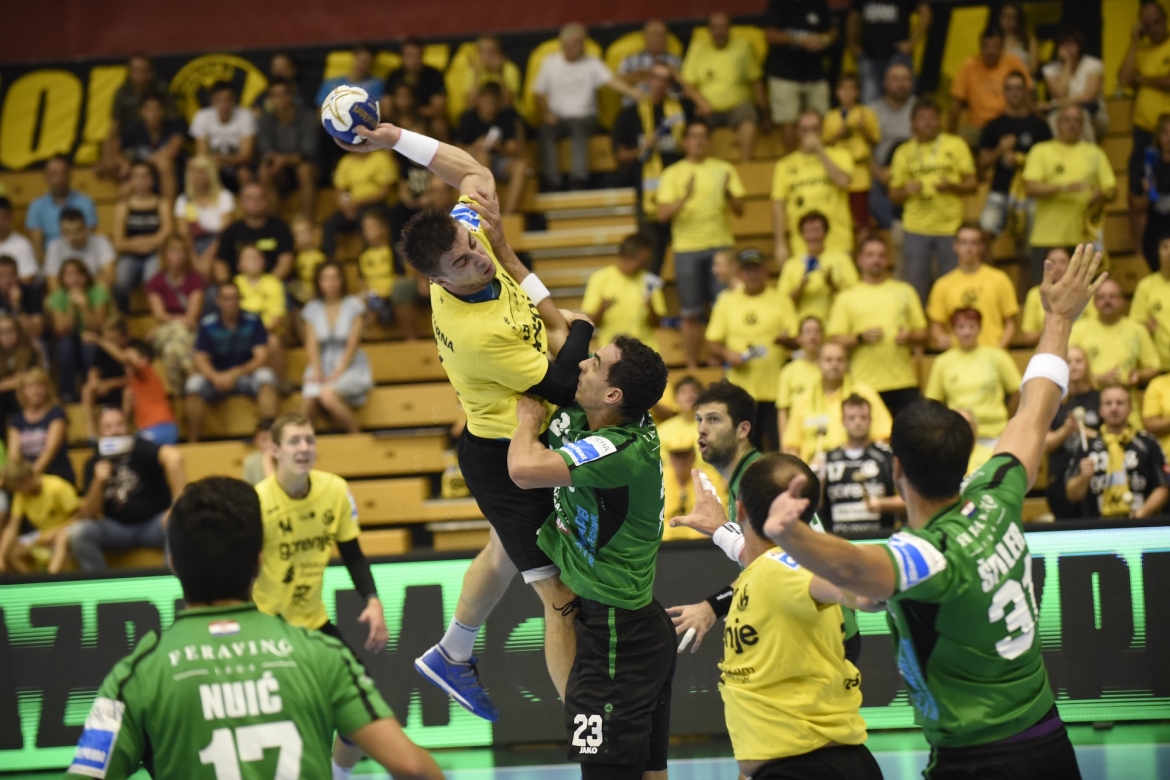 On Wednesday 8th of February at 8 p.m. in King's Tomislav sports hall, NEXE will host Gorenje from Velenje. That will be the first official match in Nasice in 2017 and their second match in the SEHA Gazprom League. In the first match in Red's hall in Velenje Gorenje celebrated 24:20. After that NEXE lost both their matches against Celje Pivovarna Lasko. So, their wish is to stop "black series" against Slovenian team. Also, after the break both team lost their matches against Vardar. So, they want to achieve first victory in the SEHA Gazprom League in this year. NEXE will play without Josip Bozic Pavletic. Member of Croatia national team is still recovering from his injury.

Hrvoje Horvat, NEXE's coach:
Gorenje is a team in our rank. It will not be easy. They have struggled against Veszprem, Vardar, they won PPD Zagreb. It will be a direct fight for the sixth place. So with new three points we will be in very good position.

Perica Lelic, NEXE's goalkeeper:
We lost the first match against Gorenje, unfortunately. We played well in defense and a little bit worse in the attack. Gorenje celebrated deservedly but they are our insolvents. Now we will play middle of the table derby. So it will be very interesting match for a spectators. I will call our fans for support. We will play real mens match.

Borut Plaskan, Gorenje's head Coach:
On home court Nexe is very dangerous, they beat Meshkov and played a draw with Veszprem. We are very well prepared for this duel. We do not have medical problems in team, that's why I expect another good performance, like during our last game against Vardar. We must be completely focused. Only in that way we can expect a good result.

Janez Gams, Gorenje's player:
Nexe is our direct rival for the currently sixth place in the SEHA Gazprom League. It is a good team, which plays much better at home. We played in Nasice in the past, so we expect amazing atmosphere. No one wins here easily.