SEHA Gazprom PRESS team comes out with 'Best 7' for October
02.11.2016.

•

SEHA GAZPROM LEAGUE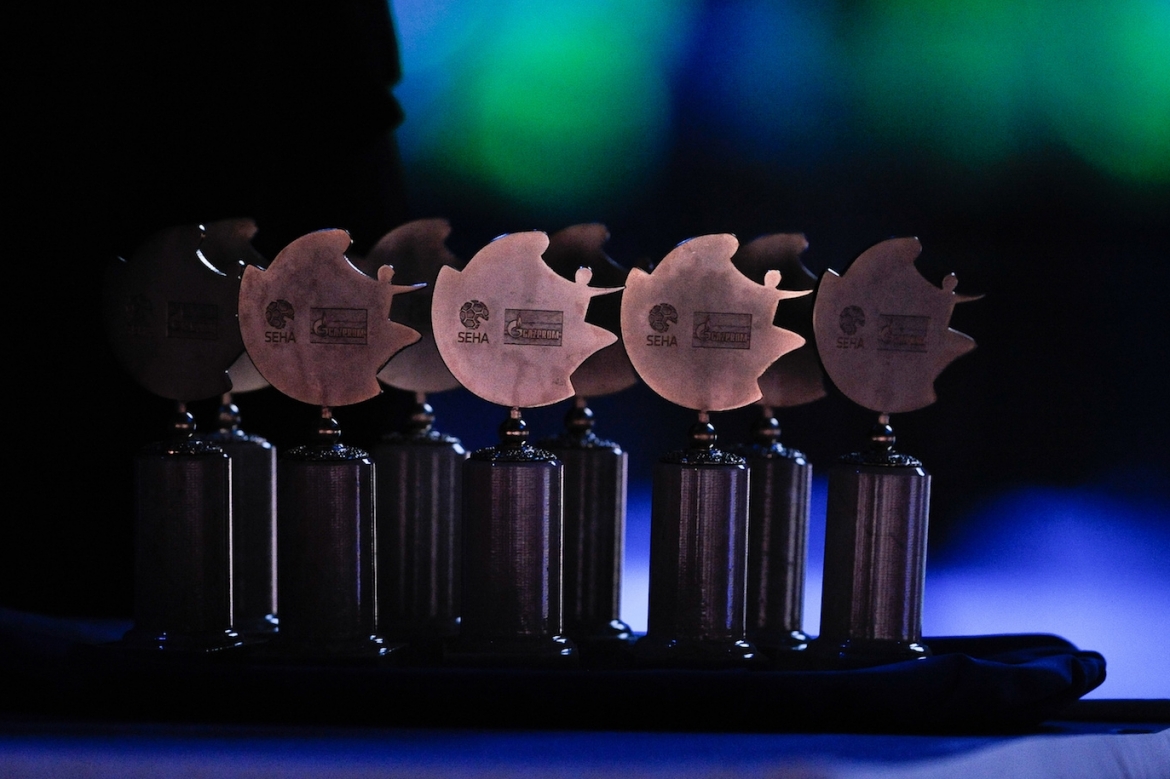 Guys from PPD Zagreb were dominating October in which favorites were able to reach easy wins and with NEXE being the only team which has managed to deliver a stunner defeating Meshkov. Here are SEHA Gazprom PRESS team's picks from a month whose schedule was not so rough.
Goalkeeper
Roland Mikler - Telekom VeszpremVeszprem did not play much but in a derby against Celje Hungarian national team goalie was brilliant. It was his own show with 15 saves from which we can highlight eye-catching 7-meter shot saves which can simply set fans on fire.
Left winger
Niko Medved - Gorenje VelenjeIn the team of Velenje Niko Medved is much more than a left winger. He knows how to speed up the tempo playing aggresive and in two matches he was perfectly precise scoring 5/5 against Izvidjac and 2/2 versus Metalurg.
Right winger
Vedran Zrnic - NEXESkills are something you can't lose with years. He has managed to crush Meshkov's ambitions with 10 goals from 11 attempts shooting 6/6 from 7-meter line. We can almost say he was not able to miss.
Line player
Tin Kontrec - PPD ZagrebAlthough he now has some real good competition in Igor Vori, Tin Kontrec has managed to prove himself as an outstanding solution in both attack and defense for Zagreb. Great against Metalurg, extremely important in decisive moments versus both Tatran and Meshkov in Brest.
Left back
Pavel Atman - Meshkov BrestWith and without him Meshkov is not the same team. Despite of the fact that his team was not brilliant this month Atman has managed to position himself in the spotlight with some remarkable performances in Champions League as well as in SEHA League in matches in Nasice and in Brest versus Zagreb. Always good and there for his team - big strenght for Belarusian champions.
Middle back
Luka Cindric - VardarAnother great SEHA month for Croatian national team player. He was dominating in Vardar's win in Nasice and was also there for his team playing an important role in their record win against Izvidjac in which they've managed to score 42 in 60 minutes.
Right back
David Miklavcic - PPD ZagrebSlovenian national team player is proving to be a constant speaking of his form and that was one of Zagreb's biggest problems so far. His scoring series were there to save the day against Tatran and Metalurg, and he was also great helping Zagreb reach a big point in Brest.
Coach
Zdenko Kordi - NEXEBest coach title goes to the director of the biggest sensation of the month - Zdenko Kordi and NEXE's win versus Meshkov. NEXE are once again proving to be a serious team despite of usual roster changes and Zdenko Kordi surely has a big role in that process.