First SEHA victory for Gorenje Velenje
11.09.2016.

•

SEHA GAZPROM LEAGUE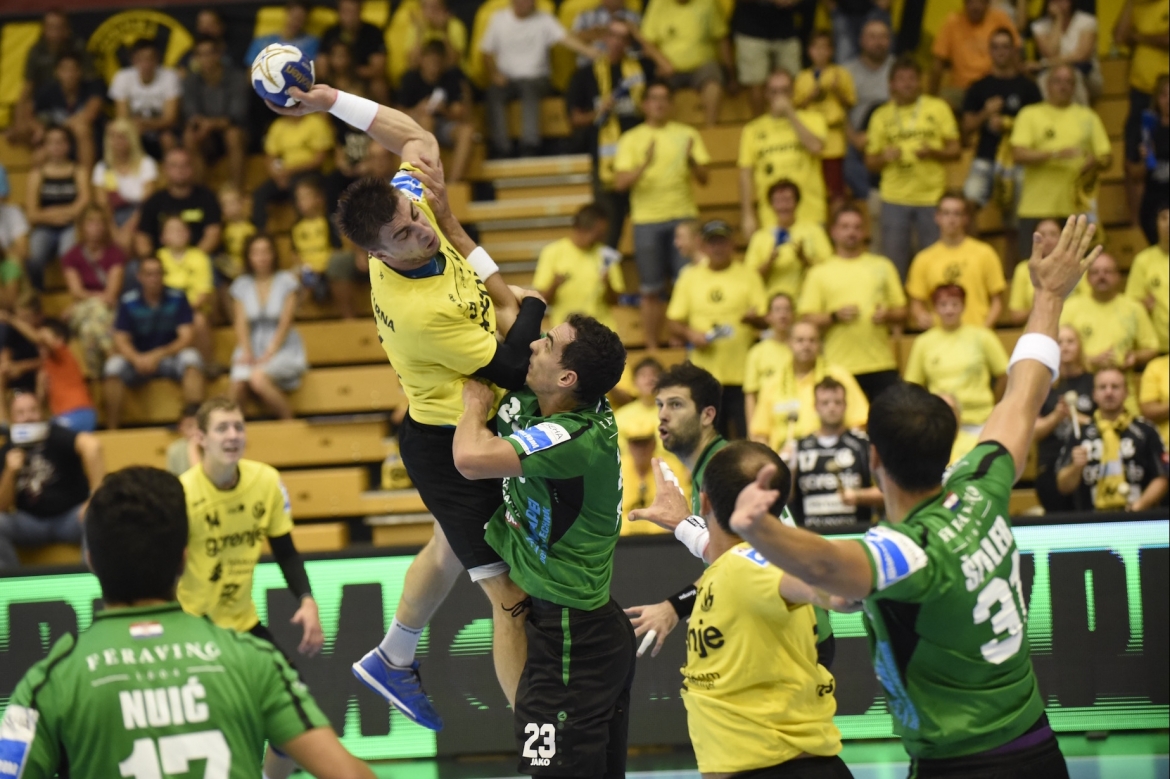 Slovenian vice-champions Gorenje Velenje have managed to end negative series of tough losses with 24:20 victory against NEXE Nasice. Hopefully for Marko Sibila's team, this victory will bring guys from 'Rdeca dvorana' back to winning tracks.
Guests were however eager to play a fully competitive match making things difficult for Gorenje. Kordi's boys were leveled until 15th minute when hosts went on +4 after 8:4 series led by Rok Golcar and Alem Toskic. Team from Nasice has managed to reduce the gap to only 2 in the second half mostly due to some amazing moves by Sasa Barisic-Jaman but that was as far as they could go today. Zaponsek was with 13 saves leading hosts en route to premier victory of the season along with Nejc Cehte who netter 5 goals.
Zdenko Kordi, NEXE's coach:
I would like to congratulate to our today's hosts on a well-deserved win.They have managed to enlarge the gap in the end of the first half and were able to keep it wide throughout the second. We've played a bit better than against Zagreb but still there are things we have to work on. I wish Gorenje best of luck in the season and I hope we won't meet in EHF Cup.
Perica Lelic, NEXE's goalkeeper:
We were able to stay on -3 or 4 and even had some chances to fully reduce the gap in the second but we've missed them and in the end well-deserved win for hosts. Their goalie was superb tonight. We have to focus on upcoming challenges.
Marko Sibila, Gorenje's coach:
It was a good, quality match. We were before the match aware of the fact that SEHA League is a serious competition in which you have to work hard each match in order to secure points. We were a bit under pressure after two losses in the beginning of the season which was visible on our performance tonight, especially in attack. In defense we were on good level due to our goalie Zaponsek. We have to be satisfied but also look forward, work hard and improve.
Niko Medved, Gorenje's player:
We were good in defense in the first half. Second half was much better on both sides but we were able to keep the match under control. Match was not so nice but first SEHA points are here. I wish NEXE luck in the future.