Croatian derby to open SEHA Gazprom season in Zagreb
06.09.2016.

•

SEHA GAZPROM LEAGUE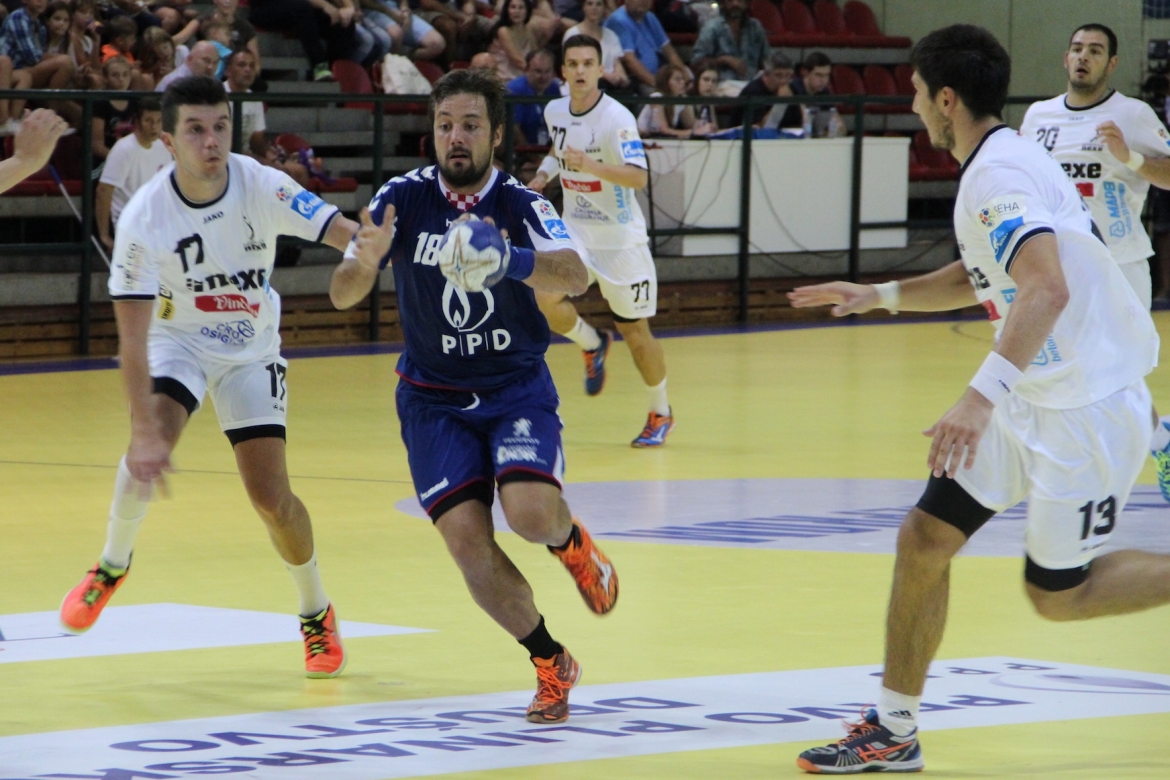 SEHA Gazprom League's sixth season starts in Zagreb on Wednesday, 20.00 CET in 'Sutinska vrela' sports hall with PPD Zagreb traditionally hosting NEXE Našice in the first round.
PPD Zagreb and NEXE have in last 5 years played each other more than 20 times with 'Lions' managing to take a victory in almost each of those clashes clearly proving to be the best team in Croatia.
Certain roster changes are behind both teams. Team from Nasice has managed to acquire, Croatian junior national team player Borna Manci Micevic alongside Slovenians David Spiler and Gregor Lorger whose experience will surely be useful for them considering the fact that League is stronger than ever. Mulitple Croatian champions PPD Zagreb have also decided to go shopping in Slovenia signing three quality national team players - David Miklavcic, Darko Cingesar and Matevz Skok along with their biggest reinforcement for the season ahead of us Igor Vori who has arrived from PSG. By them they have decided to add youngsters like Lovro Jotic and Josip Eres to their roster and it is clear that Zagreb once again, despite of some important players like Ivic and Stepancic leaving this summer, has a team ready to go very far. Injured Pavlovic and Sebetic will not be in PPD Zagreb' roster for the match and Bozic - Pavlovic will on the other side be out for NEXE.
In the preparation period NEXE has played on two tournaments, in Norway and in Serbian Kanjiza Cup finishing third on both of those. Zagreb participated on Sparkassen Cup in Germany finishing third and Marrane Challenge Cup in France where they were in the end fourth. However, it is clear that their SEHA opener will show their real form at the moment in a match where both teams will look to secure points which guarantees a good match for all fans.
Veselin Vujovic, PPD Zagreb' coach:
NEXE surely is a serious opponent which is getting closer and closer to us each year. They are working really good, have quality roster and all of this warns us that we have to play on a really high level in order to win in the end. Our form is not the best in this very moment which is only an additional reason for us to take this match as serious as possible.
Zdenko Kordi, NEXE' coach:
We can't wait for SEHA Gazprom League to begin. I am not talking only about players and staff but mostly about fans who can't wait for the whole story to start once again. We'll play our first official match this season against PPD Zagreb. They are always a big motive for us and a big challenge. It will show us where we currently stand speaking of form. Health status of the team is pretty good except for Josip Bozic- Pavletic who is still recovering from knee injury. However, we all expect him to be back soon.
Zlatko Horvat, PPD Zagreb' player:
It was visible in preparations that we're still missing that spirit we've had in previous seasons and the reason is that some players were in Rio with the national team so we did not have much trainings together. However, I'm sure we'll be right when the time comes.. We have to play a good, tough match tomorrow because NEXE is always additionally fired up for this match so in order to prove that we're still the best team in Croatia we'll have to be focused from the very first moment.
Marko Mrdjenovic, NEXE' player:
It has already become a tradition to open the season in Zagreb against Croatian champions. Last season we've played a really good match in Zagreb and our goal is to try to repeat that. PPD Zagreb does not have a mega star but they have plenty of amazing talents creating a really good team. My opinion is that their team spirit is their biggest strenght.