Final chance for joy for Maks Strumica
12.03.2016.

•

SEHA GAZPROM LEAGUE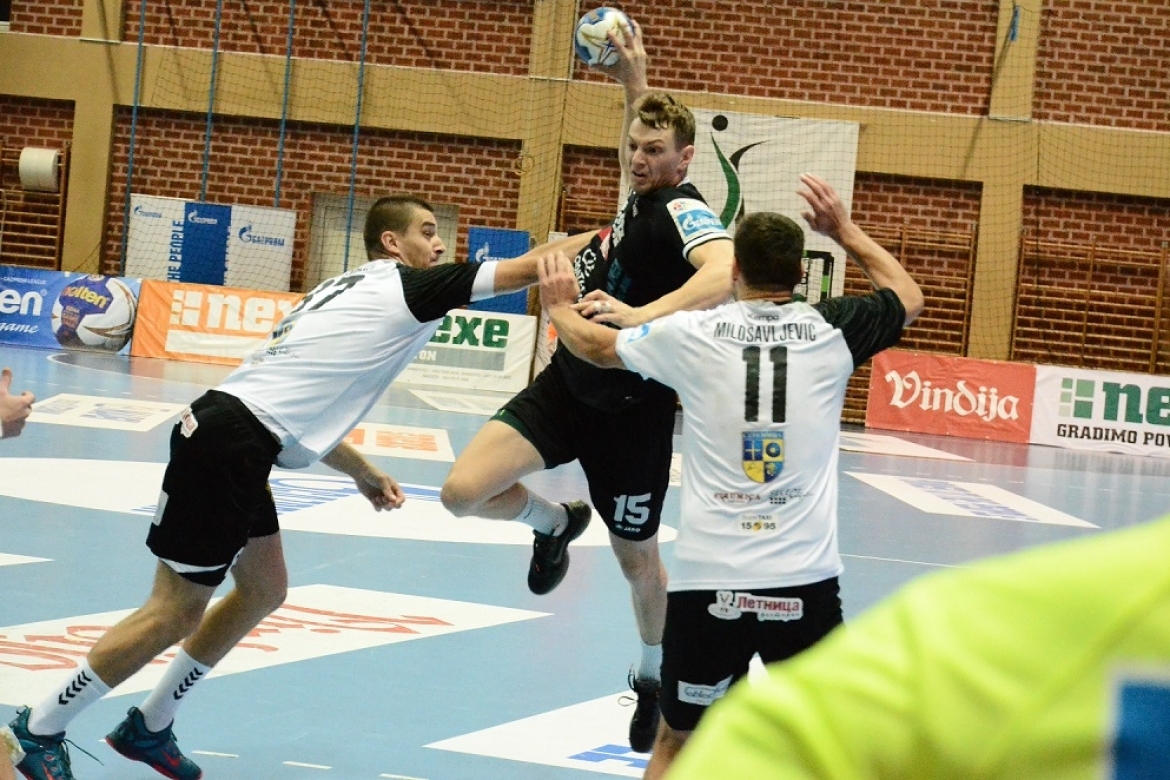 In their premier season in SEHA Gazprom League Maks Strumica have had a goal to catch at least one victory but so far it did not happen. Macedonian vice-champions will have one last chance to catch 3 points in their final encounter of the season playing in Strumica against NEXE.
In their first duel of the season NEXE were in Croatia better with 23:17. This clash will not change anything on league's table. NEXE will remain sixth and Maks have already lost all chances to move away from the bottom with only two points won so far.
Hosts have played MVM Veszprem three days ago losing that match but refusing to give up easily which can give their fans some hope of finally seeing their players celebrate a victory in their premier appearance in the League. Unfortunately for them, their chances of catching second position in Macedonian championship this season are decreasing meaning that this might be their last SEHA season.
Vanco Trendafilov, Maks Strumica coach:
All players will try to give their best and we'll see if we can surprise our opponents and secure at least one victory this season in SEHA Gazprom League. In case our opponents win of course we'll congratulate them. Our goal for the rest of the season is to catch position 3 or 4 in Macedonian championship in order for Strumica to see some EHF Cup matches next season.
Zlatko Vezenkovski, Maks Strumica player:
NEXE are a young team eager to prove what they can. We've already played them this season and I can say they are not unbeatable. We were able to keep the result narrow for 52 minutes and hopefully with a good performance we might win and prove everyone what we're capable of so we're eager to take this victory.
Zdenko Kordi, NEXE coach:
We will arrive in Strumica after 14-hour ride by bus. It will be our last game in SEHA Gazprom League and our goal remains the same as in any other match - to win. We have some problems with viruses meaning that Nenadić and Nuić won't play on Sunday and we also have similar problems with Jurjević and Božić-Pavletić who are also recovering and not ready to play.
Perica Lelić, NEXE player:
Everything is already known. We will end the season on sixth place and therefore in Strumica want to show a good performance and eventually win. We're certainly a better team, but we have to prove it.