Last match of the season in Našice
10.02.2016.

•

SEHA GAZPROM LEAGUE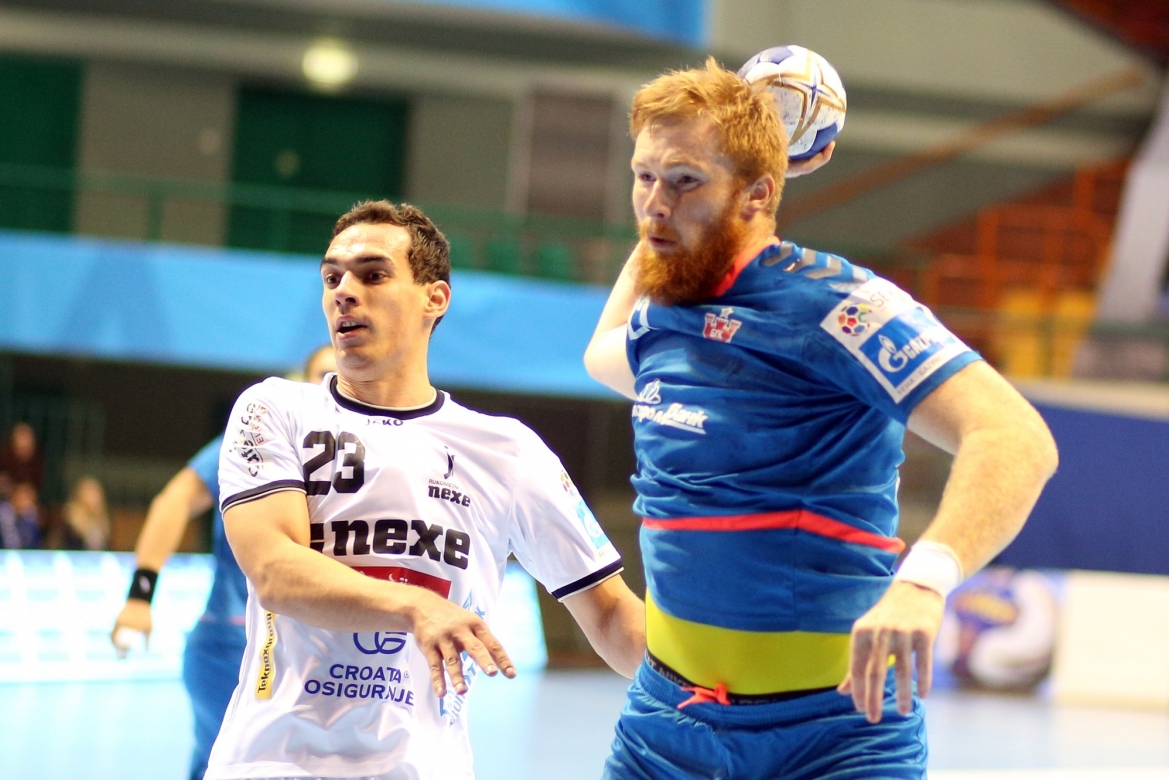 NEXE will on Thursday (19.00 CET) in Našice host Meshkov Brest in their last home match of the season in SEHA Gazprom League. With 15 matches behind them NEXE are currently positioned 6th with six points less than Meshkov. In the second part of the season Croatian vice-champions have so far suffered two tough defeats against league's biggest title-winning favorites - Veszprem and Vardar. On the other side Meshkov have opened the second part with two victories and also have a win from the first part of the season against NEXE in Brest (31:26) on their side.
Zdenko Kordi, NEXE's coach:
Meshkov are our third opponents after the EURO break. They are a lot like Vardar and Veszprem with lots of good players who were involved in national team action in Poland. I believe they are at the moment in much better form than we are. Our mission it to play a good, team match because if we rush with individual attacking solutions 1-on-1 we won't stand a chance.
Luka Sokolić, NEXE's player:
We've played a lot of matches against high-quality opponents like Meshkov in the past so we are aware of our capabilities. We most certainly can play a competitive match against them but we must give our maximum are reduce technical errors. We surely want to close the season in Našice with a spectacular clash.
Sergey Bebeshko, Meshkov' head coach:
Game against NEXE will be difficult. They are, in my opinion, at the moment even stronger than Tatran. Our first match of the season in Brest was intense and we can be sure they'll do everything to beat us at home. Fans will surely see some interesting and intense handball. We need to win, it is necessary for us to rise in form and improve our mentality. We've managed to take alll three points from the match against Tatran but our game was not on a level I'd like it to be. EURO break surely has made an effect on our form and that's why this match is important for us.
Dzmitry Nikulenkau, Meshkov' player
Our team is slowly rising in form. Of course we'll try to win but we're perfectly aware that it won't be easy to defeat NEXE in a tough away match.