Veszprem preparing for duels against PPD Zagreb and Tatran versus Borac
11.12.2015.

•

SEHA GAZPROM LEAGUE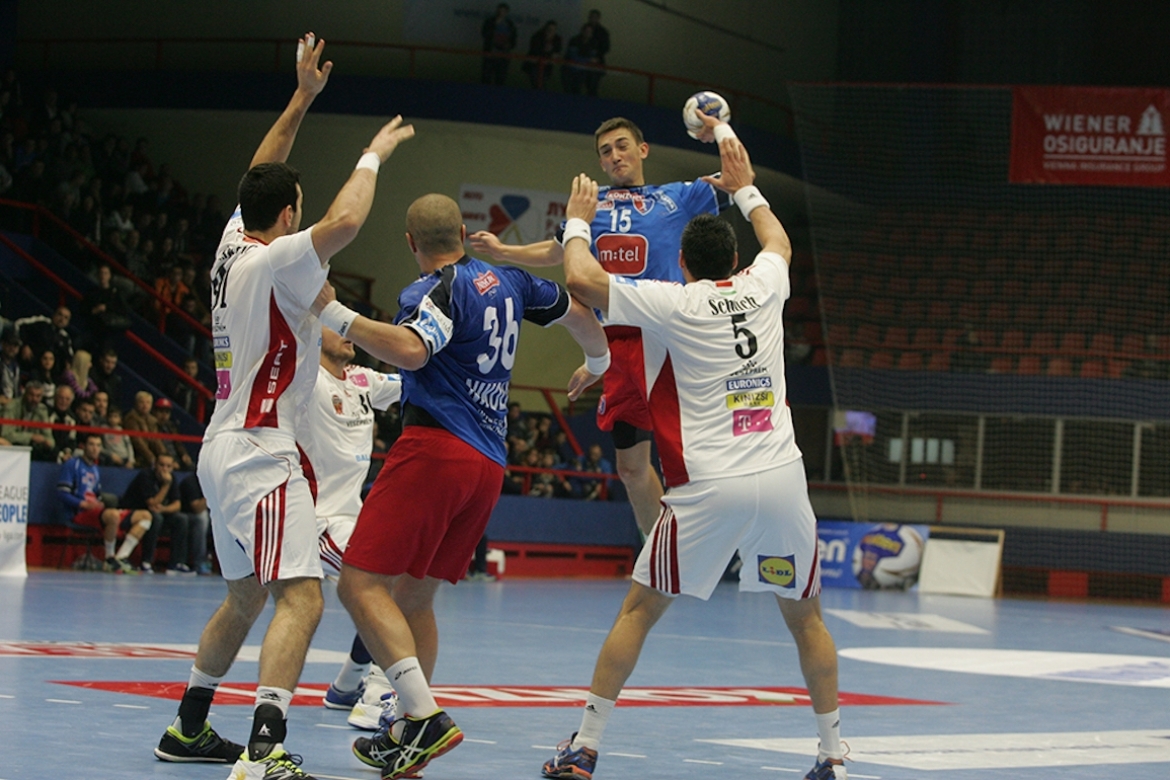 After a fantastic match in Brest, where they have managed to smash Meshkov (37:25), reigning champions Veszprem are looking for another win in front of home fans against Borac Banja Luka at "Veszprem Arena" (Saturday, 18.15 CET). Hungarians are the only undefeated team in SEHA Gazprom League this season, but with a little less matches than biggest rivals for SEHA Final4. Their aim is to continue winning strike and make things more clear before the winter break. On the other side, Borac are in good series with three wins in a row, but that probably won't be enough to challenge one of biggest teams in Europe.
Javier Sabaté, Veszprem' coach:
Borac Banja Luka is an experienced team with good players and some of them we know very well, like Nikolić, Trivundža and Obradović. It will not be an easy game so we must prepare and train very well today. I would like to give opportunity to our younger players tomorrow. The last three SEHA League games this year will be difficult. Next Wednesday we will play against Zagreb - a very good team with a great coach. It also won't be easy in Prešov as they are performing really well. Those games will be hard but now we have to focus on Borac.
Gašper Marguč, Veszprem' right winger:
Borac is not a bad team even though they do not have so good results this year. Maybe we will play better this time than last year in Banja Luka where we had some problems against them. They have some players with big international experience but I think we are much better team at home. We would like to keep our good form that we have already shown in Brest and repeat it tomorrow as well as in our other two remaining games. We would like to finish this year with three victories in SEHA League.
Boris Dvoršek, Borac m:tel' coach:
This will be the match in which we have to show ourselves in the best shape, chance for players to show how much they can. It is a privilege to play against such a team. It will be a huge experience for us, a big school for our youngsters, to learn what proffesionalism is from Veszprem's players. Thanks to SEHA league we have opportunity to play against such a team and we have to use that in the best possible way. We have no pressure, because we did our job with three wins in a row. Nobody expects a sensation from us because Veszprem is the team in best form in Europe at the moment. We are going to Hungary and it seems like we're going to school.
Stefan Janković, Borac m:tel' playmaker:
Tough away match is ahead of us in SEHA Gazprom League, against the best team in regional competition. Veszprem are absolute favorites, we can't guarantee win or a surprise, but we will give our best in Hungary.