SEHA Gazprom PRESS team picks November' 'Best 7'
01.12.2015.

•

SEHA GAZPROM LEAGUE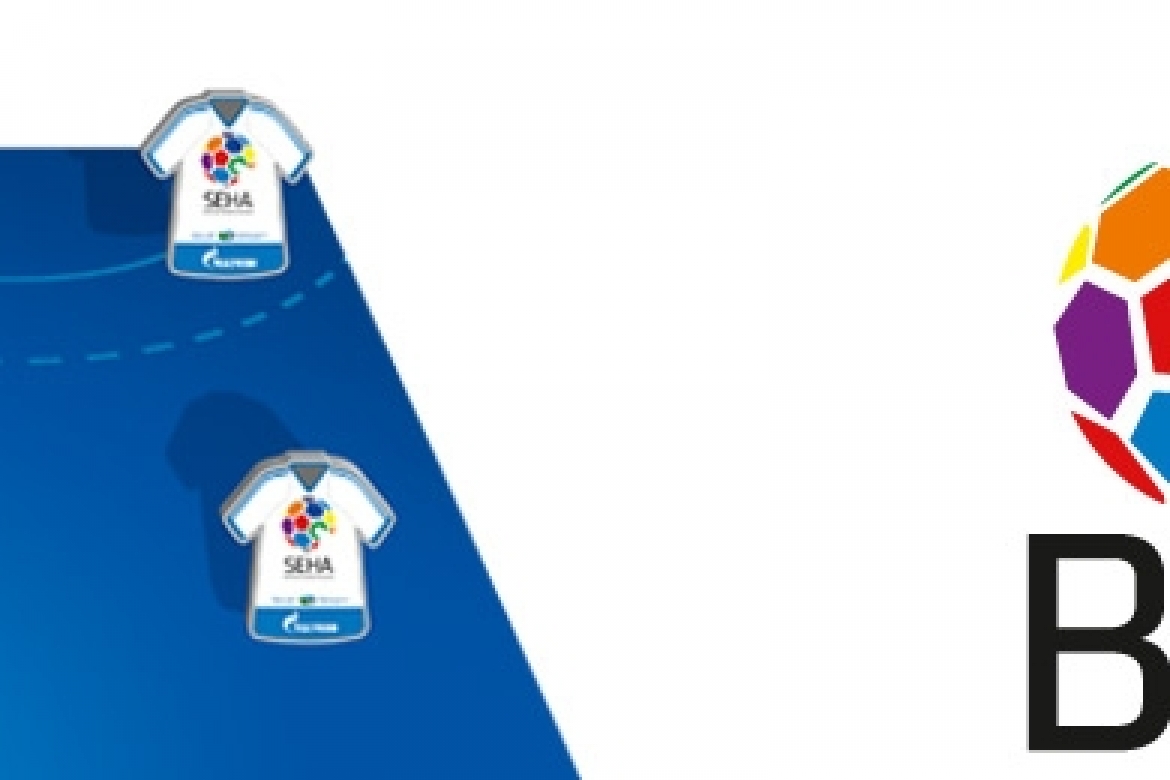 SEHA Gazprom PRESS team has at the end of the month traditionally picked 'Best 7'. In 30 and not as much games Tatran, PPD Zagreb and Meshkov were dominating along with Vardar which took a point home from Veszprem.
Goalkeeper
Tibor Ivanišević (Borac m:tel)
Borac are not on top of their game this season. However, they have in month behind us proven to be rising in form reaching first victory over Macedonian Strumica. MVP of the match was without any doubt fantastic Ivanišević carrying his team with 23 saves. Unbeatable for Macedonian vice-champions.
Left winger
Timur Dibirov (Vardar)
Best SEHA winger in past few years, once even League's F4 MVP has a great month behind him in both SEHA League and Champions League. In biggest derby in Veszprem he was an enigma for Hungarian team' defense leading the way towards an important point with 7 goals along with the one to secure it with less than a minute to go
Right winger
Zlatko Horvat (PPD Zagreb)
Zagreb' captain, second in command in national team and Zagreb' biggest constant. He never misses to fill the stat sheet. 5/5 against Spartak and another perfect 5 against NEXE with some amazing plays to check out.
Pivot
Rastko Stojković (Meshkov)
It is his second time find a place among League's best. Veszprem' Sulić started catching him but he did not do it yet. Stojković was perfect against NEXE with 8/8 and it is certain that his scoring and whole attacking performance is a big plus for Belarus champions.
Left back
Pavel Atman (Meshkov)
It taken him some time, all the way to November to show why he is considered to be Meshkov' biggest reinforcement. He is healthy, feeling strong and good and is slowly catching up with the rest of the team which was mostly visible against NEXE where he was 8/8. Such Atman is dangerous for anyone.
Middle back
Vasja Furlan (Tatran)
Slovenian back in Slovak champion's jersey might be considered hero of the month. He was a director of the biggest victory of the season for Tatran, one against Meshkov participating with 10 goals from 11 attempts. Injuries have managed to stop him last season. Now he is healthy and Tatran looks way better.
Right back
Aleksej Peskov (Tatran)
Former Russian national team player arrived in Prešov as a replacement for irreplaceable Dainir Kristopans. It took some time for him to catch up but now he is a big reinforcement. Crown of amazing performances were 10 goals against Spartak in Subotica.
Coach
Rastislav Trtik (Tatran)
It was clear that Trtik will get back to rough-fast tactics in Tatran and it is so far proving to be amazing for them. Tatran are League's leadersand Trtik has become third coach this season to take coach of the month award by Bebeshko and Vujović.