SEHA Gazprom Press team comes out with 'Best 7' for October
01.11.2015.

•

SEHA GAZPROM LEAGUE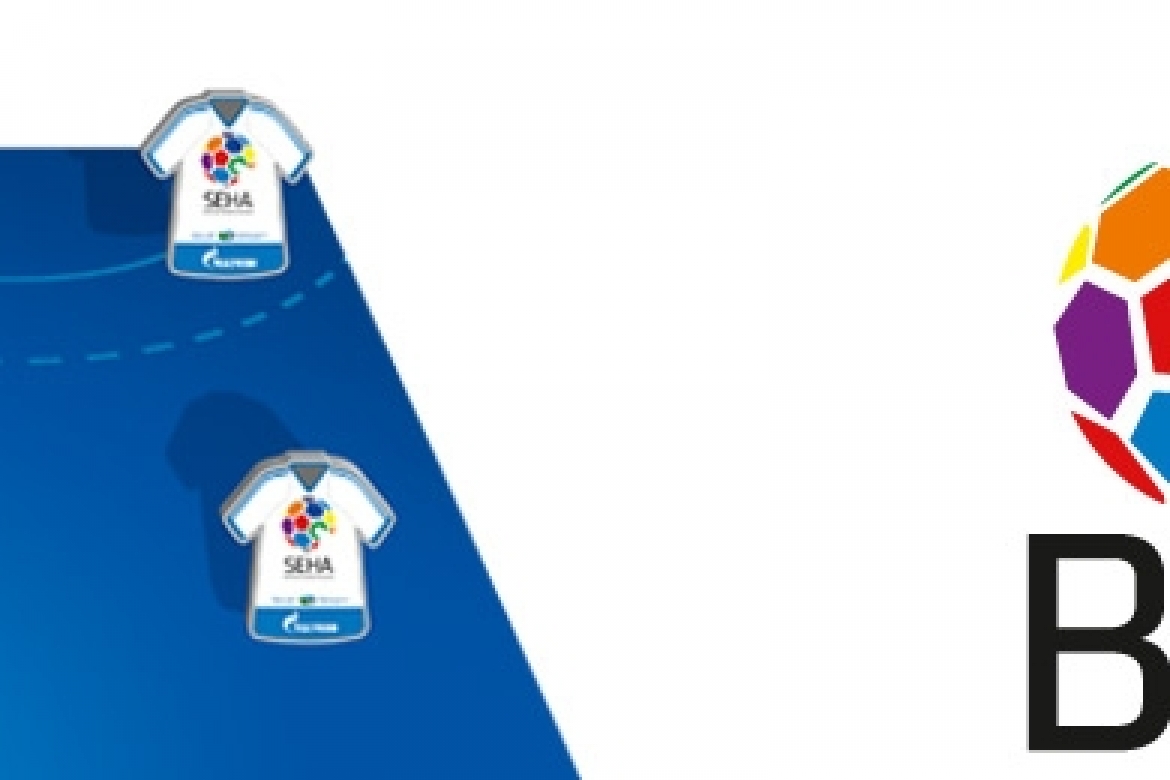 With 17 matches played we present You SEHA Gazprom League's 'Best 7' for October. Veszprem and Meshkov were dominating and that is the reason why mostly their players are in this month's selection. However, some other players were playing amazing in month behind us like Radoslav Antl who has managed to break League's record for most goals scored in one match and many more...
In the end, check out video with best save (Vardar's Arpad Šterbik against Vojvodina) and best goal (Veszprem's Mate Lekai against Meshkov) from our last month's TV magazine picked according to 'be8player' voices. You'll soon be able to pick the best from October.
Goalkeeper
Vitaliy Charapenka (Meshkov)
Belarus goalkeeper who was during the season 'B-option' after Pešić turned out to be Meshkov's most important player in a stunner against Vardar in Skopje leading his team towards a big victory with 11 saves. Best possible way to thank coach Bebeshko for giving him valuable minutes.
Left winger
Radoslav Antl (Tatran)
What can we say... Incredible 17 goals from 18 attempts against Maks which is League's new record. Three days before that he was 10/11 against Zagreb in a big win. League's best scorer so far with 73 goals from 8 matches.
Right winger
Gašper Marguč (Veszprem)
Slovenian national team player scored 32 goals in October and in three match in a row for Veszprem he was 26/31. This season he's playing in real form promoting himself into the first right winger of reigning SEHA champions.
Pivot
Andreas Nilsson (Veszprem)
Veszprem is 4/4 in October and their big constant is Andreas Nilsson who is playing his best season. Best match was the one against Vojvodina when he was 7/8 proving why he gets so many playing time sharing minutes with League's best pivot from last season - Renato Sulić.
Left back
Domagoj Pavlović (PPD Zagreb)
Zagreb has in October played three tough games. He was not in roster in Prešov and it was unfortunately for Zagreb well visible. However, before that he has played key-minutes in a victory against Vardar. Four tough shots - four goals, remarkable.
Middle back
Dzmitriy Nikulenkau (Meshkov)
After a bad start Meshkov have raised in form and their big leader was Dzmitry Nikulenkau. In a situation when they were playing without Tioumentsev Nikulenkau was there to play the most important role of delivering the ball to Kristopans and Stojković being Meshkov's most important player in a stunner against Vardar.
Right back
Alex Dujshebaev (Vardar)
When Dujshebaev is playing - Vardar is playing and when he is not there, like against Zagreb struggle becomes real. 4 goals against both Vojvodina and Borac, 6 against Meshkov but he was pretty lonely in that story and as we know handball is a team sport...
Coach
Sergey Bebeshko (Meshkov)
Sergey Bebeshko is the best coach with the most important win - one against Vardar in Skopje. It has not been easy for him, he is still getting used to new job. However, things are starting to look really good for which he is surely responsible.