SEHA Gazprom PRESS team comes out with 'Best 7' for September
01.10.2015.

•

SEHA GAZPROM LEAGUE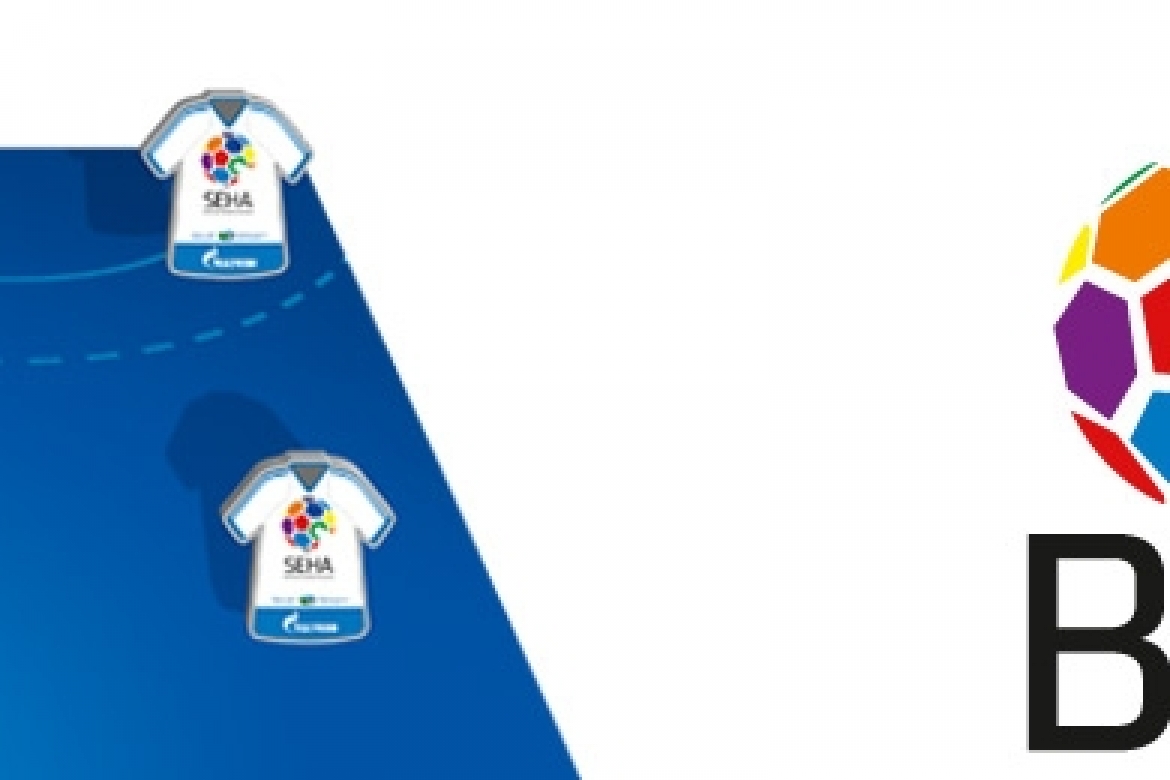 After 22 matches played in August and September, SEHA Gazprom PRESS team has picked 'Best 7' for this period of the season. What should be considered is that all teams did not play the same amount of matches, that Vardar, Veszprem and Zagreb still have not lost a match and that we have so far witnessed only two derbies - one in which Veszprem were better than Meshkov and PPD Zagreb' big celebration in Brest. Looking back on all that, here is September's 'Best 7'.

Goalkeeper
Ivan Stevanović (PPD Zagreb)
Zagreb' goalkeeper was a hero in their biggest victory of the season so far, on in which Zagreb were in Brest better than Meshkov. In finish he hased to break Belarus champion's resistance and keep the good form from the last season. Fact taht he so far has 57% saving percentage from 3 matches sounds remarkable. It does not happen too often.
Left winger
Bojan Županjac (Spartak)
Spartak' left winger is League's second best scorer. Great 27 goals and hero role in the first regional victory for the team from Subotica against Borac with 8 goals. By that, he scored 4 important goals for a big point in Novi Sad and surely deserves respect for such performances in Spartak' premier season in the competition.
Right winger
Tomas Čip (Tatran)
It is not easy to follow rhytm Antl and Hrstka are setting up on Tatran's left wing but it seems that Tomas Čip fits perfectly in Coach Rstislav Trtik' playing concept. Amazing 20 goals from 24 attempts giving him one of the best percentages in the League so far. One to remember is surely match in Našice where he scored 6 times.
Pivot
Rastko Stojković (Meshkov)
Meshkov' constant. Very efficient when in front of the goalkeeper and while the team is slowly rising, changes have not left a visible evidence on him, He scored 24 goals, precise from 7-meter line carrying Meshkov on his shoulders. Stojković will this season have Tiomentsev and Atman trying to find him on the line and it is hard to imagine how good it will look when they meet each other better.
Left back
Momir Ilić (Veszprem)
Always the man to count on in Veszprem' roster. High tempo as well as scoring percentage, So far he has managed to score from all 7 7-meter shots playing his best match back against Meshkov when he netted 6.
Middle back
Igor Karačić (Vardar)
Vardar have so far managed to celebrate easily in all matches. There are many new players in the team but Igor Karačić has from the beginning promoted himself into the leader of the team which makes Vardar's game recognisable. Scored 11, brought Lacković back and helped Maqueda to fit in better. Vardar with them surely has an additional dimension.
Right back
Luka Stepančić (PPD Zagreb)
He has grown into Zagreb' leader, not only scorer anymore giving his assisting possibilites a well chance so far this season. Important role in a big victory in Brest, crucial for Zagreb to turn the match against NEXE all around and succeed in the end. Interesting is that he has not still got a chance to play with Josip Valčić this year with whom he has had great cooperation last season.
Coach
Veselin Vujović (PPD Zagreb)
Biggest win of the season so far was Zagreb' against Meshkov. Team from Croatian capital has three matches without lost point behind them and a record victory against Strumica only two days after a stunner against Kiel. Veselin Vujović is the key for the team to breathe with full capacity even without injured Josip Valčić, Mandalinić and important Brozović from the last season.