Final 4 Meshkov's revenge puts them through to final
27.03.2015.

•

SEHA GAZPROM LEAGUE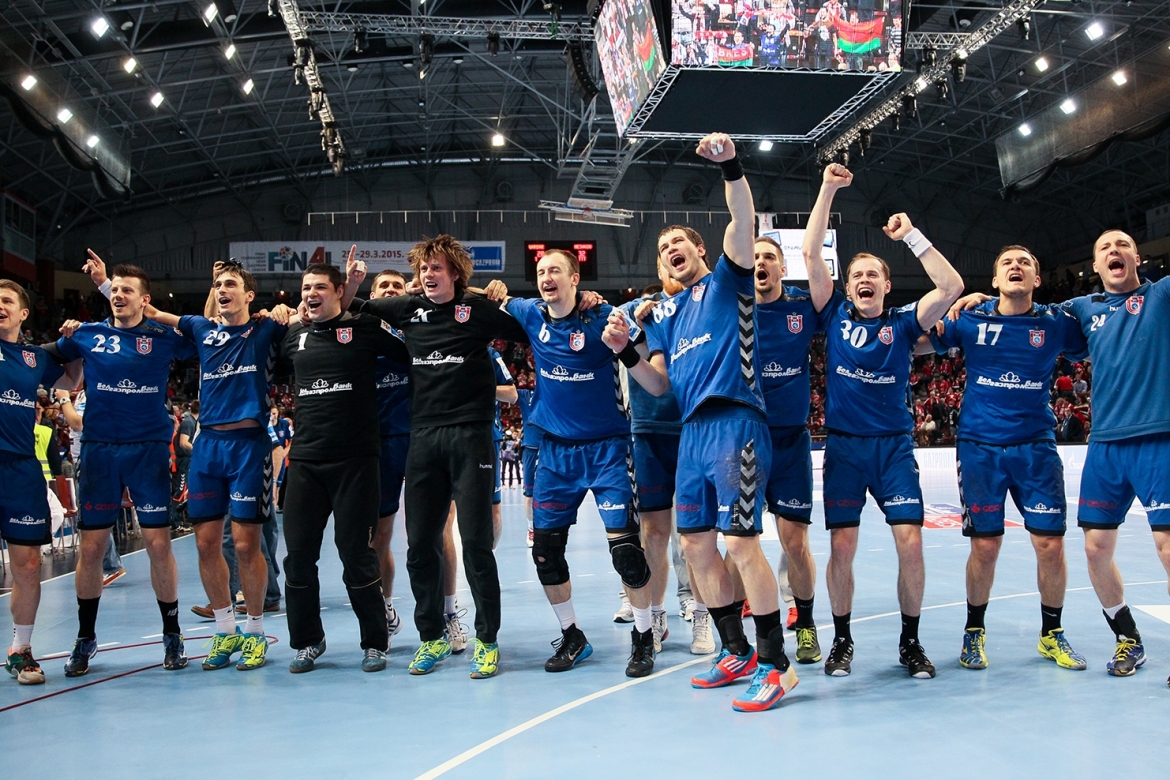 SEHA Gazprom League's reigning champions Vardar Skopje have in first semi-final played Belarus champions Meshkov in a repeat of last season's final in Novi Sad. In front of more than 3,000 spectators in Veszprem Arena Belarus champions have managed to take revenge for last season's final loss winning 32:28 (16:11)
Meshkov have opened the match much better playing good in defence and fast in transition scoring lots of easy goals mainly over Rutenka and Nikulenkau. Absence of Abutović, Dibirov and Brumen was, unfortunatelly for Vardar's fans visible and they were not able to keep up with Meshkov's high tempo. After first 30 minutes it was already big +5 for Meshkov (16:11). Stojković and Pribak were best scorers of their teams scoring 4 goals each.
Macedonians have opened the second half better, coach Gonzales decided to give Karačić and Dujshebaev a chance and the difference was slowly reducing. However, Meshkov have enlarged the goal gap too much in the first half and Vardar were not able to catch it. Božović was great in the second half easily cracking Macedonian defence from backcourt along with Shylovich. In the end 9 goals for Stojković speaking of Meshkov, Pešić added 8 saves. Considering Vardar Pribak and Toskić have scored 5 goals each.
RAUL GONZALES, Vardar's coach:
Meshkov have today played better than us, we've had too many problems with their pivot. Attack was also bad that's all I can say, they were simply better team today.
ŽELJKO BABIĆ, Meshkov's coach:
I believe we've managed to take good advantage against Vardar after they've passed through to CL's Last 8 where I wish them all the best of course.
STRAHINJA MILIĆ, Vardar's goalkeeper:
Well deserved win for Meshkov today. I wish them luck in final, there is nothing else I can say.
SIMON RAZGOR, Meshkov's player:
We're really happy to play in finals. Our coach has prepared us really good. As coach said we have today managed to take advantage of the fact that Vardar were emotionally empty and in the end well deserved win in my opinion.