SEHA PRESS team picks 'Best 7' for regular part of the season
21.03.2015.

•

SEHA GAZPROM LEAGUE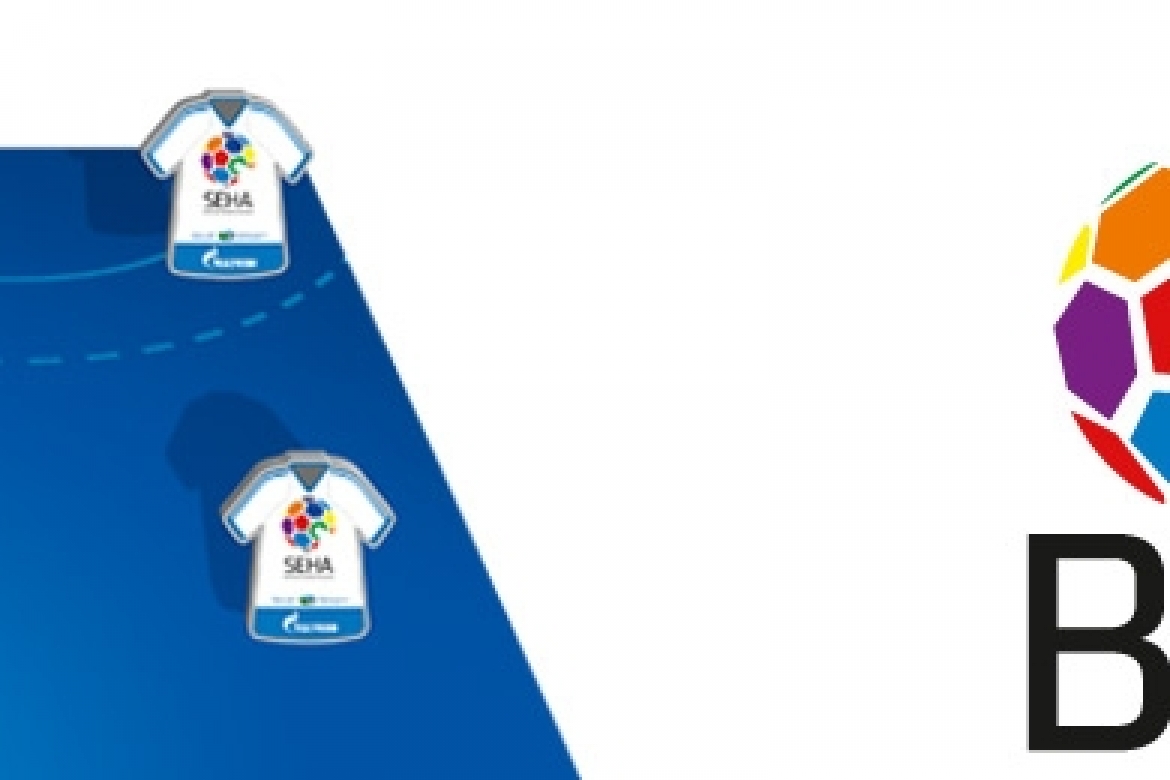 After 90 matches this season, SEHA PRESS team has picked 'Best 7' of the regular part of the season.
Goalkeeper
Roland Mikler (MKB MVM Veszprem)
In his first season in Veszprem where he has come from Szeged he has delighte everyone. He used minutes he got due to Alilović' injury great making himself number 1.
Left winger
Radoslav Antl (Tatran)
Unstoppable maestro has played another big season. Ease he is playing with looks amazing with so many years behind him especially when you know that number 2 is Timur Dibirov, last season's MVP.
Right winger
Zlatko Horvat (PPD Zagreb)
First name of Zagreb' team for a long time now. Everything looks easier with Horvat on court. SEHA League's constant for four years now which also says much.
Pivot
Rastko Stojković (Meshkov)
Meshkov's main duo this season was Manojlović - Stojković. Amazing ability to position himself and in the end score have put Stojković on first place after the regular part of the season, even ahead of Renato Sulić.
Left back
Momir Ilić (MKB MVM Veszprem)
First pick on his position without doubt. Last season CL's best scorer, this season one of the best in SEHA League and an amazingly important part of Veszprem's game in both attack and defence. Big value for Hungarian best side.
Middle back
Igor Karačić (Vardar)
Playful middle back has transferred his great performances from CL last season to SEHA courts. With him Vardar looks faster, everything looks much easier and he is true leader of League's double champions. Interesting is that he will in Veszprem play for his third SEHA trophy.
Right back
Alex Dujshebaev (Vardar)
When you beat Laszlo Nagy and Luka Stepančić it says much of how good player you are. In his youngster days he has already become one of Vardar's leaders and one of best young handballers in the world.
Best defensive specialist
Nikola Manojlović (Meshkov)
Amazing reinforcement for Meshkov. If there was not Ilić he would have probably been first choice on left back and this way first defensive pick ahead of Abutović and Schuch. Biggest player plus for Meshkov this season, great decision to bring him from Bundesliga.
Coach
Antonio Carlos Ortega (MKB MVM Veszprem)
Coach which manages to reach 17-1 score, best ever in the League, surely deserves to be League's best coach. Ortega's Veszprem is dominating and they are now surely one of best clubs is the world.