'Best 7' for November and December
22.12.2014.

•

SEHA GAZPROM LEAGUE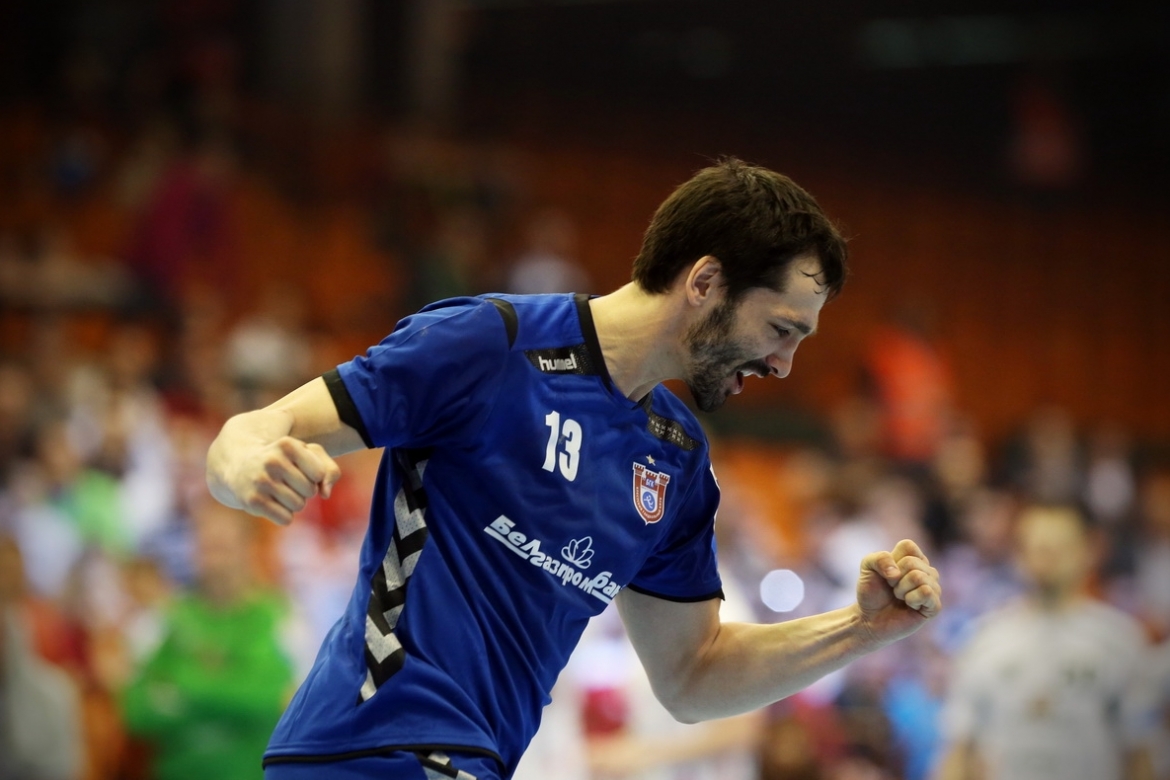 Autumn part of the season is behind us with 58 out of 90 regular season matches already played. In November and December 24 matches were played and SEHA GSS League's PRESS team has picked best of the best from previous two months because there were not enough matches in each month separately to choose from. In it we have three Meshkov's players, two from Vardar and Tatran as well as one from Veszprem.
Goalkeeper
Roland Mikler (Veszprem)
Until before summer he was in Szeged, one of Veszprem's toughest opponents but this season he has decided to come to Veszprem and has already managed to get crowd in Veszprem Arena on their feet. Amazing in a match against Meshkov with 18 saves.
Left winger
Radoslav Antl (Tatran)
Radoslav Antl has, without doubt, already become Tatran's legend. In their hardest matches he is coach Peter David's right hand on the court. Unstoppable in Tatran's two amazingly important wins against Zagreb and Meshkov.
Right winger
Dzianis Rutenka (Meshkov)
What Antl does in Slovakia, Rutenka does in Belarus - but from the different side! Four wins for Meshkov in a row with Rutenka playing an important role in each one of them. 5 goals against Zagreb in an very important match for his team.
Line player
Rastko Stojković (Meshkov)
Meshkov's most important duo is Manojlović-Stojković. Pivot was amazing in matches against Vardar in Brest and against PPD Zagreb in Croatia. Without a miss in both of those matches which does not happen so often.
Left back
Oliver Rabek (Tatran)
After healing all of his injuries, one of best backs in Prešov is getting back into his old form. Scored key goals against PPD Zagreb in Slovakia showing that his team-mate on right side Dainis Kristopans is not the only player in Prešov who can break any defence from long range.
Playmaker
David Špiler (Meshkov)
Slovenian middle back is playing great, he is clearly in form and with him playing like that Meshkov become a lot more dangerous. He has easily managed to connect their attack and is one of the main reasons they have managed to make a winning streak at the end of the year. Remarkable in most important matches - against Vardar and PPD Zagreb.
Right back
Stefan Terzić (Vardar)
Although Vardar on the right side have Alex Dujshebaev, coach Gonzales has decided to give Terzić a chance to show what he can and he did great. Amazing performance against city rivals Metalurg - 10 goals.
Coach
Željko Babić (Meshkov)
It was not easy to bring the team back to life after series of bad results in CL. But narrow (-1) losses against Kiel and PSG as well as point lost in a match against La Rioja have filled the team with self-confidence and the result were 4 victories on road in SEHA GSS League.