Momir Ilić leads EHF Champions League's Golden ball race
20.11.2014.

•

SEHA GAZPROM LEAGUE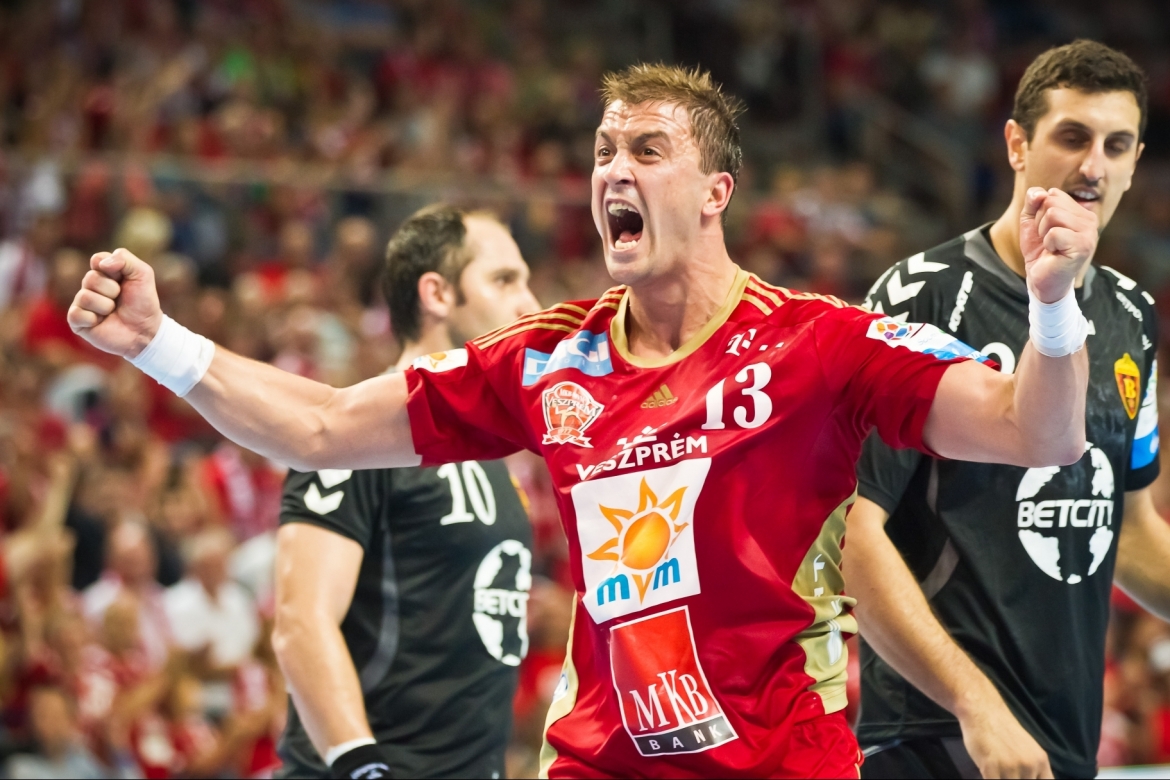 Eight players from SEHA GAZPROM South Stream League's teams are on the list of TOP 50 goal scorers in VELUX EHF Champions League. Leader of the race is last season's winner, MKB MVM Veszprem's left back, Momir Ilić with 39 goals after 5 rounds. Last season he scored 103 goals with 30 goals in the first 5 matches which indicates that he might break his own record this season.
Vardar's flying Russian Timur Dibirov is fourth with 35 goals, his teammate Alex Dujshebaev and PPD Zagreb's captain Zlatko Horvat have 10 goals less and share 21st position.
Another Vardar's star Igor Karačić and Metalurg's back Filip Mirkulovski have scored 24 goals each and Meshkov's duo is right behind them with Rastko Stojković scoring 23 goals and Nikola Manojlović only 2 less than him closing the list of SEHA GSS League's player among TOP 50 CL's scorers.